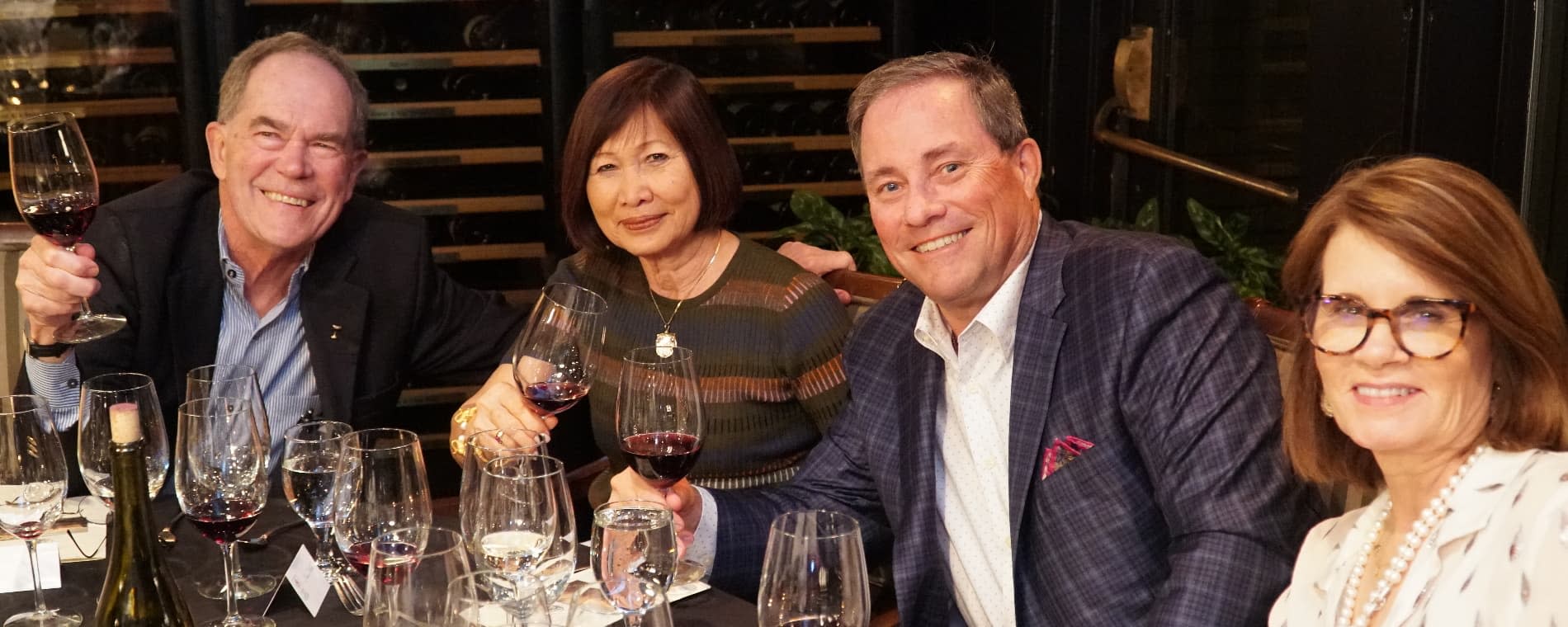 Back to Previous
25th Annual Midwest Winefest - Celebrity Wine Dinners
This event has been postponed and will be moved to its new date once rescheduled.
The dates for this event have already occurred, please check back again for new dates.
NOTE:
Guadalupe Clinic staff and our Winefest committee have decided to postpone the 2020 events. As the COVID-19 issues continue to unfold, we have not reached any final decisions at this time. Your patience and support of this event is appreciated, and we plan to reach out to everyone who is sponsoring, participating, or attending as soon as we have something concrete to share. - Midwest WInefest on Facebook
This year's wine dinner will feature Tenuta Torciano Winery from San Gimignano in the Chianti Valley of Italy. Join us at the Wichita Country Club for an exquisite meal paired with these Italian wines.
Tickets can be purchased by calling Alley Miller, Development Director, at 316-264-8974 ext 213
Admission:

$300

Days:

April 24, 2020

25th Annual Midwest Winefest - Celebrity Wine Dinners <p><strong>NOTE:</strong><br /><em>Guadalupe Clinic staff and our Winefest committee have decided to postpone the 2020 events. As the COVID-19 issues continue to unfold, we have not reached any final decisions at this time. Your patience and support of this event is appreciated, and we plan to reach out to everyone who is sponsoring, participating, or attending as soon as we have something concrete to share.</em> - <a title="Notice" href="https://www.facebook.com/MidwestWinefest/posts/2621732141394041" rel="nofollow" target="_blank"><strong>Midwest WInefest on Facebook</strong></a></p> <p>This year's wine dinner will feature Tenuta Torciano Winery from San Gimignano in the Chianti Valley of Italy. Join us at the Wichita Country Club for an exquisite meal paired with these Italian wines.</p> <p>Tickets can be purchased by calling Alley Miller, Development Director, at 316-264-8974 ext 213</p> America/Chicago
Back To Previous