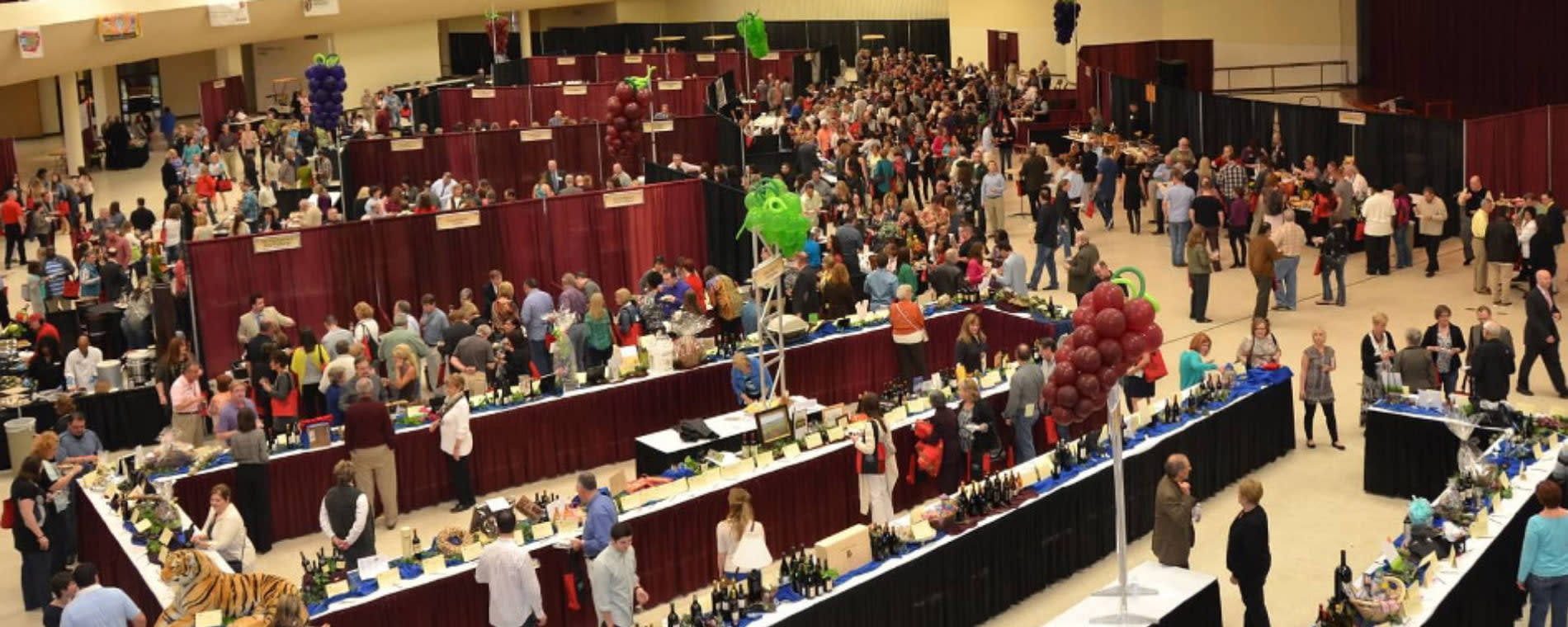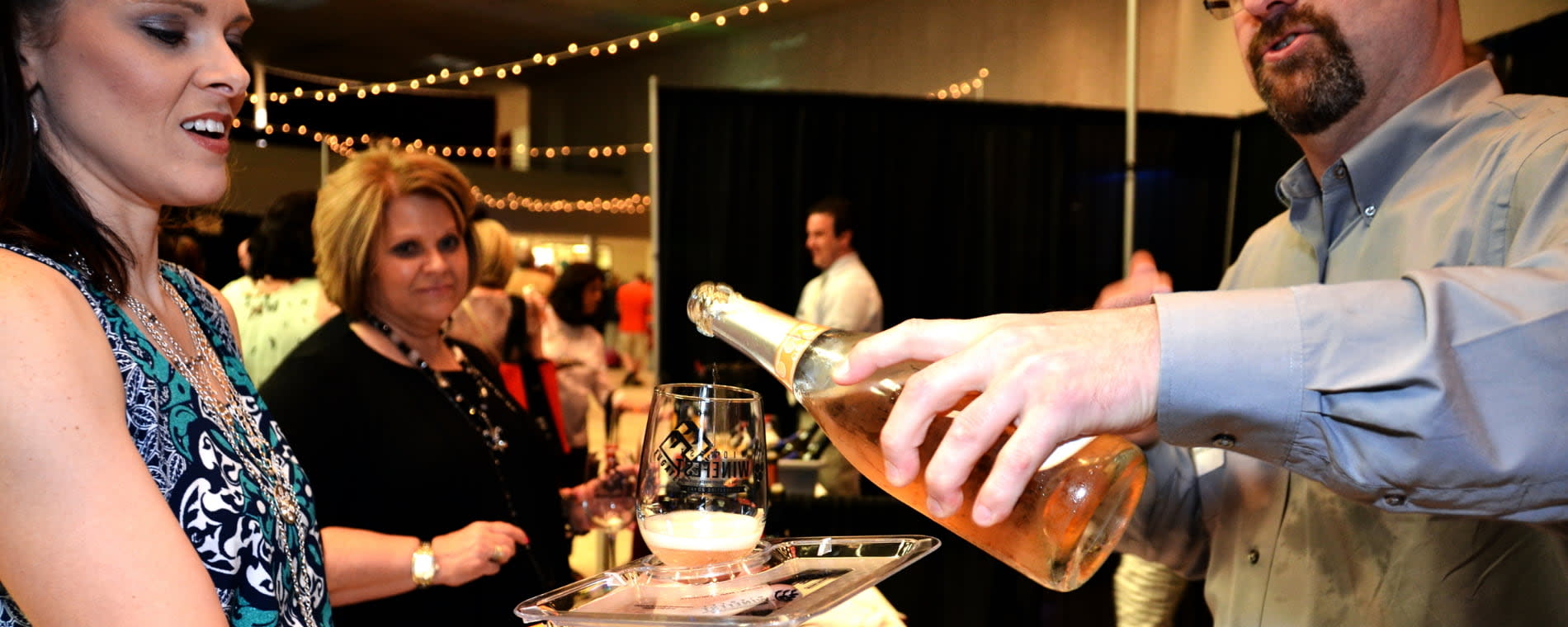 Back to Previous
25th Annual Midwest Winefest - Grand Tasting & Reserve Room
This event has been postponed and will be moved to its new date once rescheduled.
The dates for this event have already occurred, please check back again for new dates.
NOTE:
Guadalupe Clinic staff and our Winefest committee have decided to postpone the 2020 events. As the COVID-19 issues continue to unfold, we have not reached any final decisions at this time. Your patience and support of this event is appreciated, and we plan to reach out to everyone who is sponsoring, participating, or attending as soon as we have something concrete to share. - Midwest WInefest on Facebook
The Grand Tasting is a casual, fun event where you can stroll through Century II enjoying good wine, great food, and friends all under one roof. Your stroll through the wines of multiple countries and regions needs no passport, just a ticket gets you into the wine event of the year! Come, taste and see. Where flavor is at the center of it all.
The Reserve Room at the Midwest WinefestSM celebrates the best new wines available in our market. Each year we enjoy eight superlative wines along with great food prepared by a leading chef. Our wines vary each year but generally include Wine Advocate / Spectator 90+ point rated wines from California, Washington, Oregon, Europe, South America and Australia.
Get Tickets | 21+
Admission:

$69

Days:

April 25, 2020

25th Annual Midwest Winefest - Grand Tasting & Reserve Room <p><strong>NOTE:</strong><br /><em>Guadalupe Clinic staff and our Winefest committee have decided to postpone the 2020 events. As the COVID-19 issues continue to unfold, we have not reached any final decisions at this time. Your patience and support of this event is appreciated, and we plan to reach out to everyone who is sponsoring, participating, or attending as soon as we have something concrete to share.</em> - <a title="Notice" href="https://www.facebook.com/MidwestWinefest/posts/2621732141394041" rel="nofollow" target="_blank"><strong>Midwest WInefest on Facebook</strong></a></p> <p>The Grand Tasting is a casual, fun event where you can stroll through Century II enjoying good wine, great food, and friends all under one roof. Your stroll through the wines of multiple countries and regions needs no passport, just a ticket gets you into the wine event of the year! Come, taste and see. Where flavor is at the center of it all.</p> <p>The Reserve Room at the Midwest WinefestSM celebrates the best new wines available in our market. Each year we enjoy eight superlative wines along with great food prepared by a leading chef. Our wines vary each year but generally include Wine Advocate / Spectator 90+ point rated wines from California, Washington, Oregon, Europe, South America and Australia.</p> <p><strong><a title="Get Tickets" href="https://wichitatix.com/Online/default.asp?BOparam::WScontent::loadArticle::permalink=winefest&amp;BOparam::WScontent::loadArticle::context_id=" rel="nofollow" target="_blank">Get Tickets</a> | 21+</strong></p> America/Chicago
Back To Previous