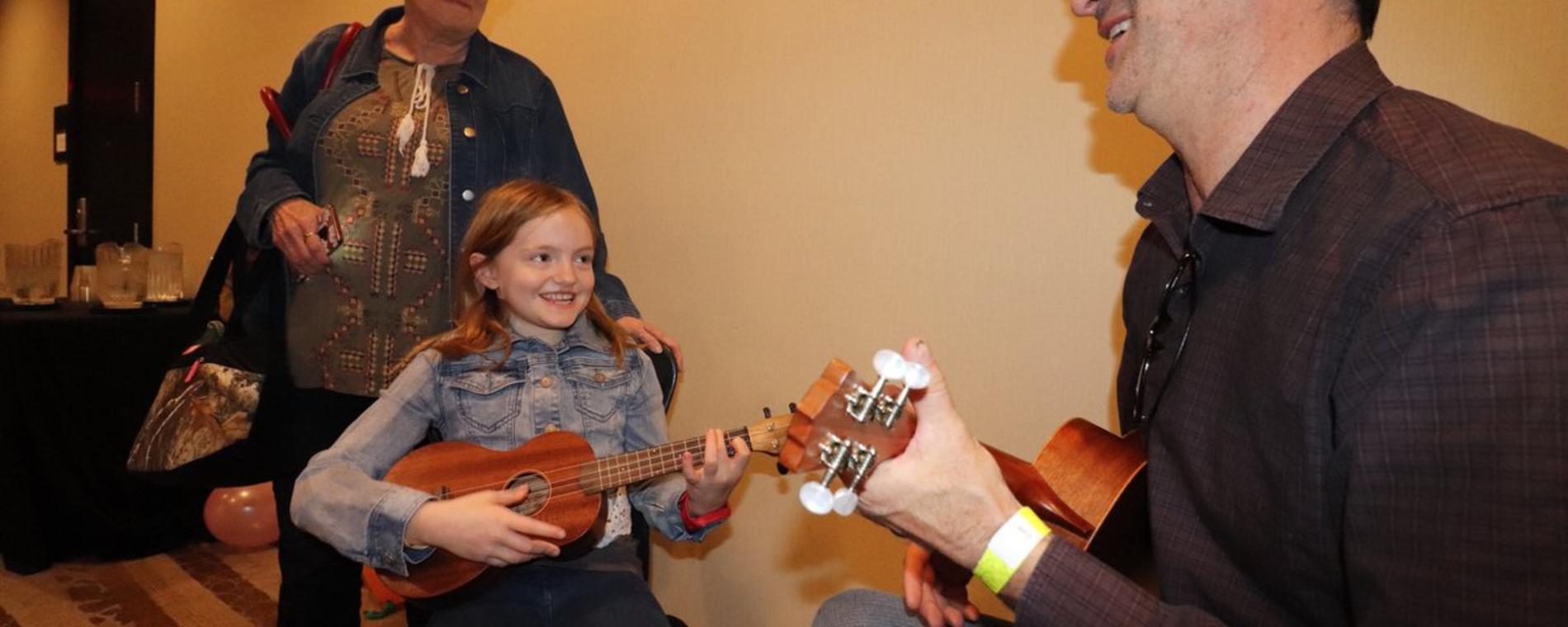 Back to Previous
32nd Annual Winterfest Bluegrass Festival 2022
Various Times, February 18, 2022 | Wichita Marriott Hotel
Join us for the Kansas Bluegrass Association's 32nd Annual Winterfest Bluegrass Festival at the Marriott in Wichita!
A structured slow jam officially kicks off the festival at 2pm on Friday, but many folks are already jamming in rooms and event area by then. Shows start at 6pm.
Performers include the Becky Buller Band, Fireside Collective, Casey & the Atta Boys, Spillwater Drive, SpringStreet and Pretend Friend!
Saturday music workshops include mandolin, banjo, fiddle, guitar, bass, and more! Workshop details will be released closer to the festival. Saturday activities also include a kid-friendly instrument petting zoo, a structured kid's jam for all ages and a youth showcase, which is free for showcase participants.
Nearly around-the-clock bluegrass and old time jamming at all skill levels is also included with your ticket price. Join us!
Admission:

Full Weekend $60; Friday evening only $40; Saturday all day $50, afternoon only $35, evening only $40; Children 16 and under are free with a paid adult ticket

Get Tickets
Recurrence:

Recurring daily

Days:

February 18, 2022 - February 19, 2022

2022-02-18 2022-02-19 32nd Annual Winterfest Bluegrass Festival 2022 <p>Join us for the Kansas Bluegrass Association's 32nd Annual Winterfest Bluegrass Festival at the Marriott in Wichita!</p> <p>A structured slow jam officially kicks off the festival at 2pm on Friday, but many folks are already jamming in rooms and event area by then. Shows start at 6pm.</p> <p>Performers include the Becky Buller Band, Fireside Collective, Casey &amp; the Atta Boys, Spillwater Drive, SpringStreet and Pretend Friend!</p> <p>Saturday music workshops include mandolin, banjo, fiddle, guitar, bass, and more! Workshop details will be released closer to the festival. Saturday activities also include a kid-friendly instrument petting zoo, a structured kid's jam for all ages and a youth showcase, which is free for showcase participants.</p> <p>Nearly around-the-clock bluegrass and old time jamming at all skill levels is also included with your ticket price. Join us!</p> 9100 Corporate Hills Drive Wichita, KS America/Chicago
Back To Previous