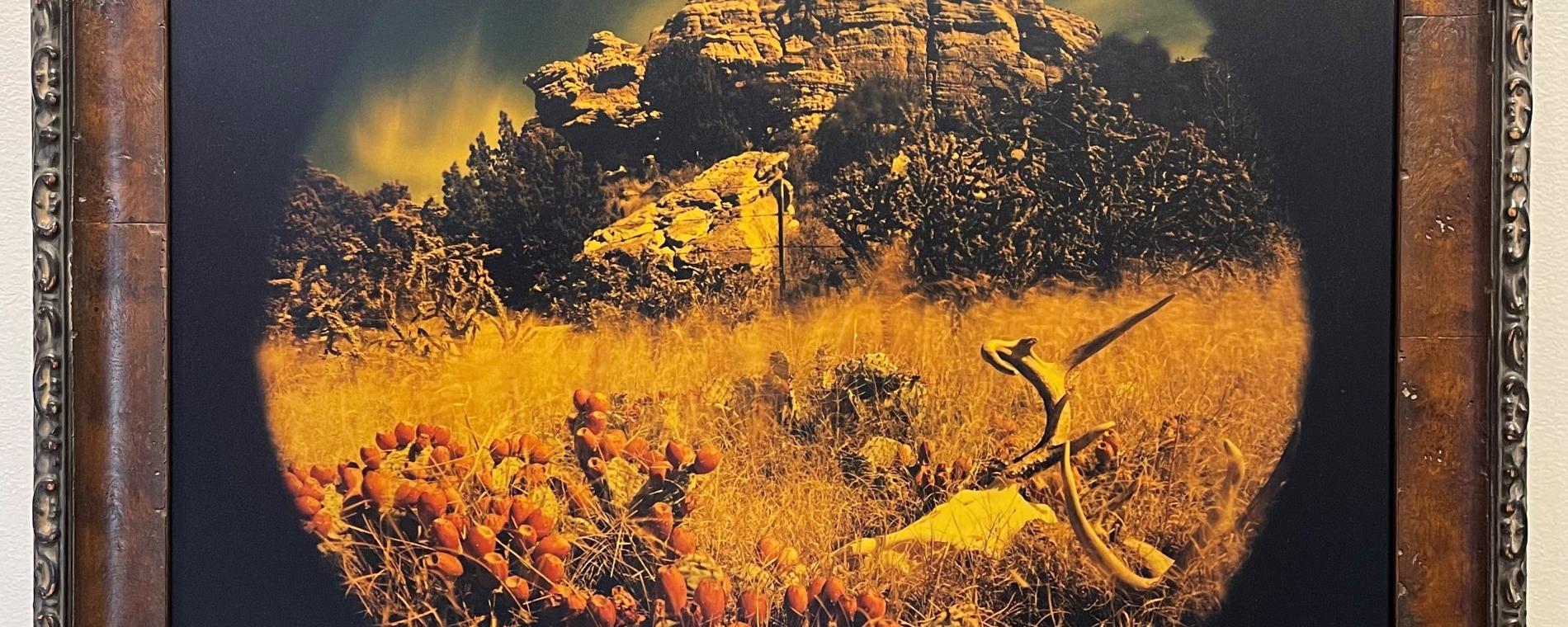 Back to Previous
35 Years of Old School Photography - Phil Anderson
Regular Museum Hours, September 20, 2021 | CityArts
Phil Anderson | Balcony Gallery
Phil Anderson is a self-taught photographer from the Kansas City Area. Phil got interested in photography as a kid, and in his late teens to early twenties is when his interest really took off. Phil originally wanted to do astral-photography, as he was very interested in astronomy, and in his 20's he worked 3rd shift, so he would take photos of the stars.

Phil loves photography as an art form, and practices it whenever he can. He experiments with many different methods and forms of photography, some of his favorite being pinhole, and large-scale photography. A pinhole camera is a simple camera without a lens, but has an aperture. It is a light proof box or container with a small hole in one side, light passes through the aperture and projects an inverted image on the opposite side of the box, thus creating the camera obscure effect.
Admission:

Free

Recurrence:

Recurring daily

Days:

September 2, 2021 - October 15, 2021

2021-09-20 2021-10-15 17:00:00 35 Years of Old School Photography - Phil Anderson <p>Phil Anderson | Balcony Gallery<br />Phil Anderson is a self-taught photographer from the Kansas City Area. Phil got interested in photography as a kid, and in his late teens to early twenties is when his interest really took off. Phil originally wanted to do astral-photography, as he was very interested in astronomy, and in his 20's he worked 3rd shift, so he would take photos of the stars.<br /><br />Phil loves photography as an art form, and practices it whenever he can. He experiments with many different methods and forms of photography, some of his favorite being pinhole, and large-scale photography. A pinhole camera is a simple camera without a lens, but has an aperture. It is a light proof box or container with a small hole in one side, light passes through the aperture and projects an inverted image on the opposite side of the box, thus creating the camera obscure effect.</p> 334 N. Mead Wichita, KS America/Chicago
Back To Previous