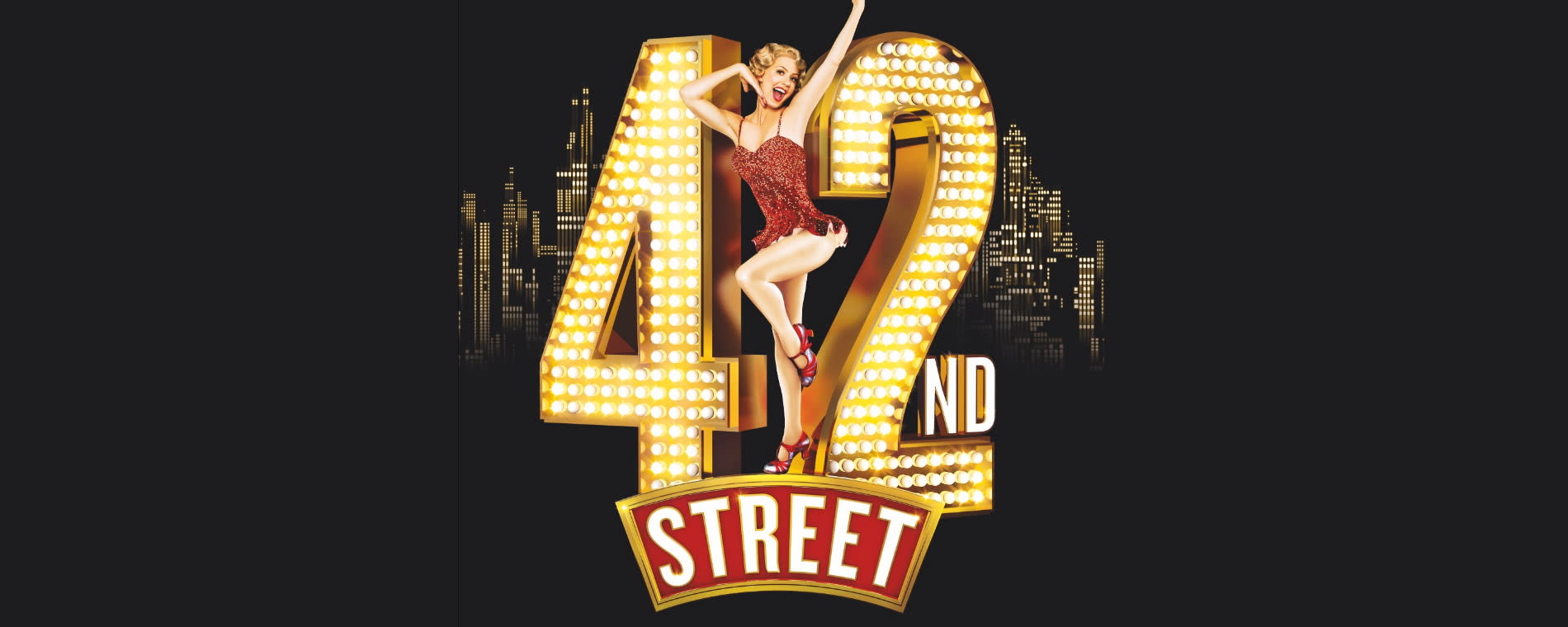 Back to Previous
42nd Street - National Theatre Live
Various Times, June 25, 2021 | Roxy's Downtown
One of Broadway's most classic and beloved tales.
42nd Street, comes to our cinema screen in the largest-ever production of the breathtaking musical. The musical, set in 1933, tells the story of Peggy Sawyer, a talented young performer with stars in her eyes who gets her big break on Broadway.
Filmed in 2018 at London's Theatre Royal the production is directed by the original author of the show, Mark Bramble. This eye-watering extravaganza is full of crowd-pleasing tap dances, popular musical theatre standards ("Lullaby of Broadway", "We're in the Money (the gold digger's song), "42nd Street" and more), and show-stopping ensemble production numbers.
June 16 - 2:00pm
June 17 & 25 - 7:00pm
July 14 - 2:00pm
Purchase tickets at the link below or call (316) 265-4400.
It all started when Roxy's Downtown was looking for ways to bring live theatre to our audiences during a global pandemic.  We reached out to several different organizations, both nationally and internationally and an alliance was born. We are so happy to be bringing the following performances to you on our state-of-the-art projection system inside Roxy's Downtown.  With state-of-the-art filming techniques, tailored to every play, we bring you each performance as it happens, in all its glory. From close-ups that capture every flicker of emotion, to sweeping wide shots of the stage. There will be thousands of other people all around the world watching along with you. Sharing every gasp, every laugh, every dramatic moment. This is theatre for everyone.
Admission:

$15 GA; $10 Senior/Student/Child

Get Tickets
Days:

6/16/2021, 6/17/2021, 6/25/2021, 7/14/2021

2021-06-25 2021-07-14 42nd Street - National Theatre Live <p>One of Broadway's most classic and beloved tales.</p> <p>42nd Street, comes to our cinema screen in the largest-ever production of the breathtaking musical. The musical, set in 1933, tells the story of Peggy Sawyer, a talented young performer with stars in her eyes who gets her big break on Broadway.</p> <p>Filmed in 2018 at London's Theatre Royal the production is directed by the original author of the show, Mark Bramble. This eye-watering extravaganza is full of crowd-pleasing tap dances, popular musical theatre standards ("Lullaby of Broadway", "We're in the Money (the gold digger's song), "42nd Street" and more), and show-stopping ensemble production numbers.</p> <p>June 16 - 2:00pm<br />June 17 &amp; 25 - 7:00pm<br />July 14 - 2:00pm</p> <p>Purchase tickets at the link below or call (316) 265-4400.</p> <p>It all started when Roxy's Downtown was looking for ways to bring live theatre to our audiences during a global pandemic.  We reached out to several different organizations, both nationally and internationally and an alliance was born. We are so happy to be bringing the following performances to you on our state-of-the-art projection system inside Roxy's Downtown.  With state-of-the-art filming techniques, tailored to every play, we bring you each performance as it happens, in all its glory. From close-ups that capture every flicker of emotion, to sweeping wide shots of the stage. There will be thousands of other people all around the world watching along with you. Sharing every gasp, every laugh, every dramatic moment. <em><strong>This is theatre for everyone.</strong></em></p> 412 1/2 E. Douglas Wichita, KS America/Chicago
Back To Previous