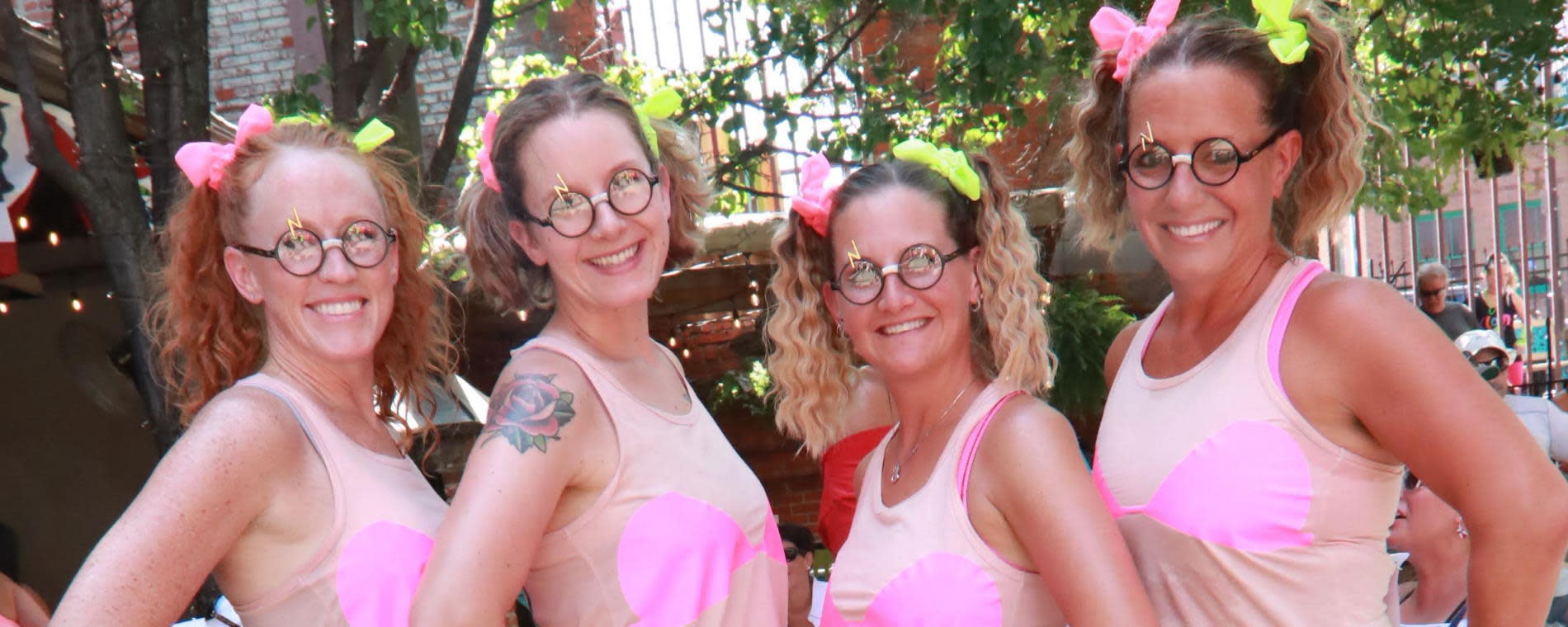 Back to Previous
4th Annual Brews, Clues and Running Shoes
Anytime, April 24, 2021 | TBD
The 2021 Brews, Clues and Running Shoes benefits Girls on the Run Heart of Kansas. Amazing Race meets scavenger hunt meets "run" meets "pub crawl." You name it, we've got at this event like none other in Wichita. Brews, Clues and Running Shoes is a fun and exciting race where you will complete physical and mental challenges to receive clues to complete an adult scavenger hunt. Explore downtown Wichita like you never have before! Enjoying brews at each stop is optional, but encouraged. There is no time limit to complete your challenges! You can chose to do event in one day or spread it over the entire month (April 24 through May 22).
You can participate individually or as a team. Please note that prizes will be awarded to individual's this year!
Anyone and everyone 21+ can participate. All registered participants receive a t-shirt, swag bag and beer glass. You will be provided race info during the week of April 19. An email will be mailed to all registered participants with details on how to download the app. You will use the app to gain access to the clues, challenges, quizzes and other fun ways to earn points!
COVID has impacted the ability to host this event like in the past! Due to city and county restrictions we will not be able to host an after party.
All proceeds benefit Girls on the Run.
Admission:

$50/person

Register Now
Days:

April 24, 2021

2021-04-24 2021-04-24 4th Annual Brews, Clues and Running Shoes <p>The 2021 Brews, Clues and Running Shoes benefits Girls on the Run Heart of Kansas. Amazing Race meets scavenger hunt meets "run" meets "pub crawl." You name it, we've got at this event like none other in Wichita. Brews, Clues and Running Shoes is a fun and exciting race where you will complete physical and mental challenges to receive clues to complete an adult scavenger hunt. Explore downtown Wichita like you never have before! Enjoying brews at each stop is optional, but encouraged. There is no time limit to complete your challenges! You can chose to do event in one day or spread it over the entire month (April 24 through May 22).</p> <p>You can participate individually or as a team. Please note that prizes will be awarded to individual's this year!</p> <p>Anyone and everyone 21+ can participate. All registered participants receive a t-shirt, swag bag and beer glass. You will be provided race info during the week of April 19. An email will be mailed to all registered participants with details on how to download the app. You will use the app to gain access to the clues, challenges, quizzes and other fun ways to earn points!</p> <p>COVID has impacted the ability to host this event like in the past! Due to city and county restrictions we will not be able to host an after party.</p> <p>All proceeds benefit Girls on the Run.</p> Wichita, KS America/Chicago
Back To Previous