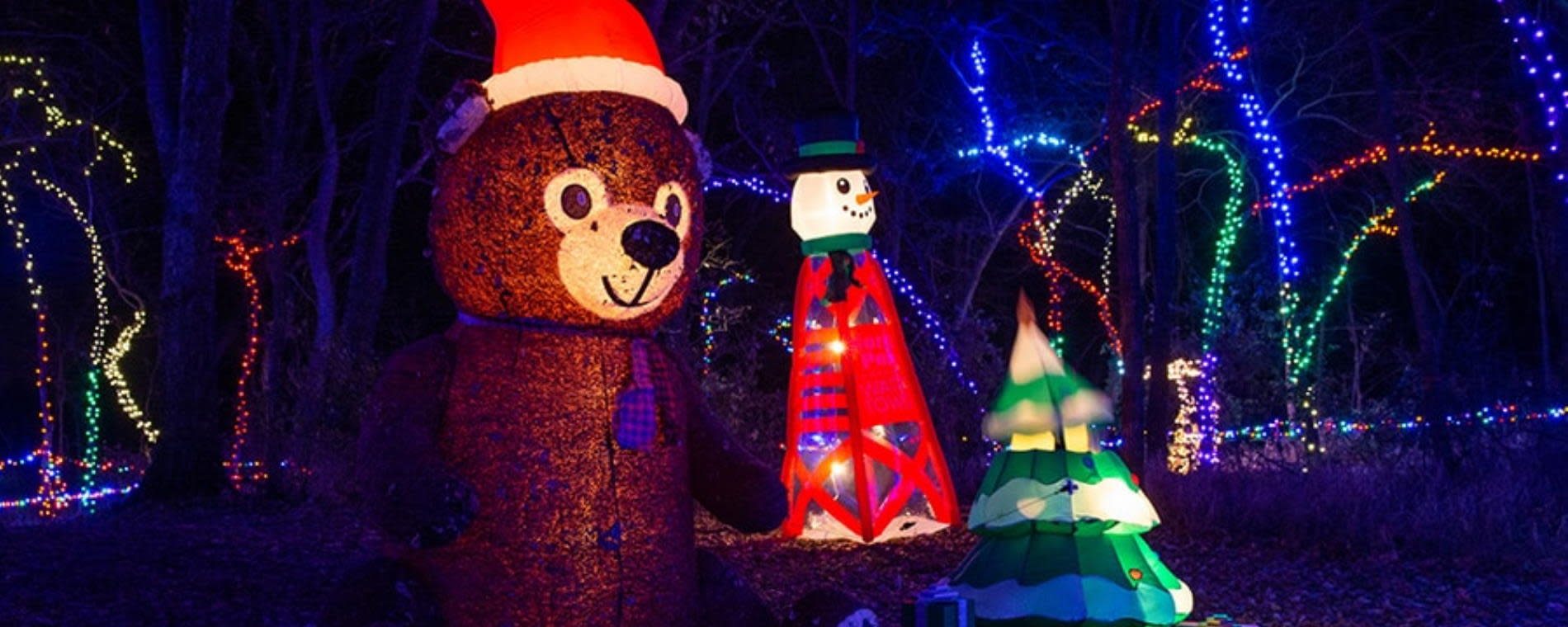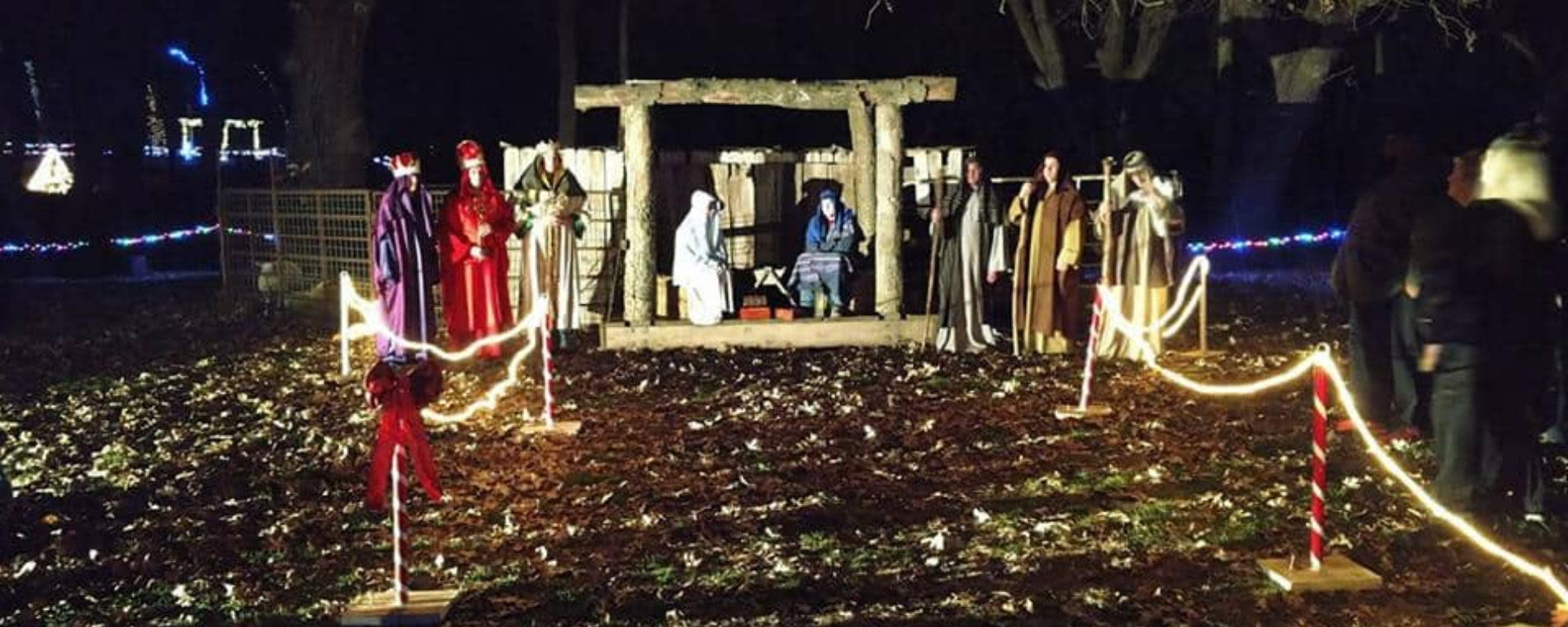 Back to Previous
A Country Christmas at Fulton Valley Farms - 2021
5:30-9pm, December 2, 2021 | Fulton Valley Farms
A Country Christmas is a magical place where you can stroll through wooded paths filled with hundreds of thousands of sparkling lights, a place where you can see Santa and his Reindeer, and a place where a living nativity is hosted each night.
Our 2021 Holiday schedule offers 15 full nights of Christmas cheer and plenty of chances to make holiday memories! Fulton Valley Farms has been entertaining families with their holiday activities for many years and is one of Kansas' top family holiday destinations. Stroll the wooded paths while enjoying over 800,000 lights dancing to music. Every evening we have a Live Nativity Vignette and we have many activities for the family to enjoy.
Santa and his Reindeer will be here at the Farm, where you can take pictures and enjoy seeing the kid's faces light up as they see the live Reindeer in person! Hot chocolate, hot cider, decorated cookies, and popcorn are available for purchase. The Farm is beautifully decorated throughout the entire property with lights, decorations and trees. There are plenty of photo opportunities for Holiday cards and social media posts.
Thursdays, Fridays, Saturdays, and Sundays (11/26-12/19)
5:30-9:00pm
A mask is required for entry. The light display is outdoors. A mask is required any time you are unable to social distance properly and required inside all buildings, include the restrooms, and if you are standing in line for concessions. We ask that you practice social distancing and stay more than 6 feet away from other guests that are not part of your family. If you are feeling sick, please stay home, and let's have a safe and healthy holiday season!
Admission:

$10 + $1 fee per person; $7 + $1 fee for kids 4-11 (3 and under Free)

Buy Tickets
Recurrence:

Recurring weekly on Sunday, Thursday, Friday, Saturday

Days:

November 26, 2021 - December 19, 2021

2021-12-02 2021-12-19 21:00:00 A Country Christmas at Fulton Valley Farms - 2021 <p>A Country Christmas is a magical place where you can stroll through wooded paths filled with hundreds of thousands of sparkling lights, a place where you can see Santa and his Reindeer, and a place where a living nativity is hosted each night.</p> <p>Our 2021 Holiday schedule offers 15 full nights of Christmas cheer and plenty of chances to make holiday memories! Fulton Valley Farms has been entertaining families with their holiday activities for many years and is one of Kansas' top family holiday destinations. Stroll the wooded paths while enjoying over 800,000 lights dancing to music. Every evening we have a Live Nativity Vignette and we have many activities for the family to enjoy.</p> <p>Santa and his Reindeer will be here at the Farm, where you can take pictures and enjoy seeing the kid's faces light up as they see the live Reindeer in person! Hot chocolate, hot cider, decorated cookies, and popcorn are available for purchase. The Farm is beautifully decorated throughout the entire property with lights, decorations and trees. There are plenty of photo opportunities for Holiday cards and social media posts.</p> <p>Thursdays, Fridays, Saturdays, and Sundays (11/26-12/19)<br />5:30-9:00pm</p> <p><a title="Get Tickets" href="https://fultonvalleyfarms.ticketspice.com/a-country-christmas-2021-season" rel="nofollow" target="_blank"><strong>Get Tickets</strong></a></p> <p>A mask is required for entry. The light display is outdoors. A mask is required any time you are unable to social distance properly and required inside all buildings, include the restrooms, and if you are standing in line for concessions. We ask that you practice social distancing and stay more than 6 feet away from other guests that are not part of your family. If you are feeling sick, please stay home, and let's have a safe and healthy holiday season!</p> 5079 SW Fulton Rd Towanda, KS America/Chicago
Back To Previous