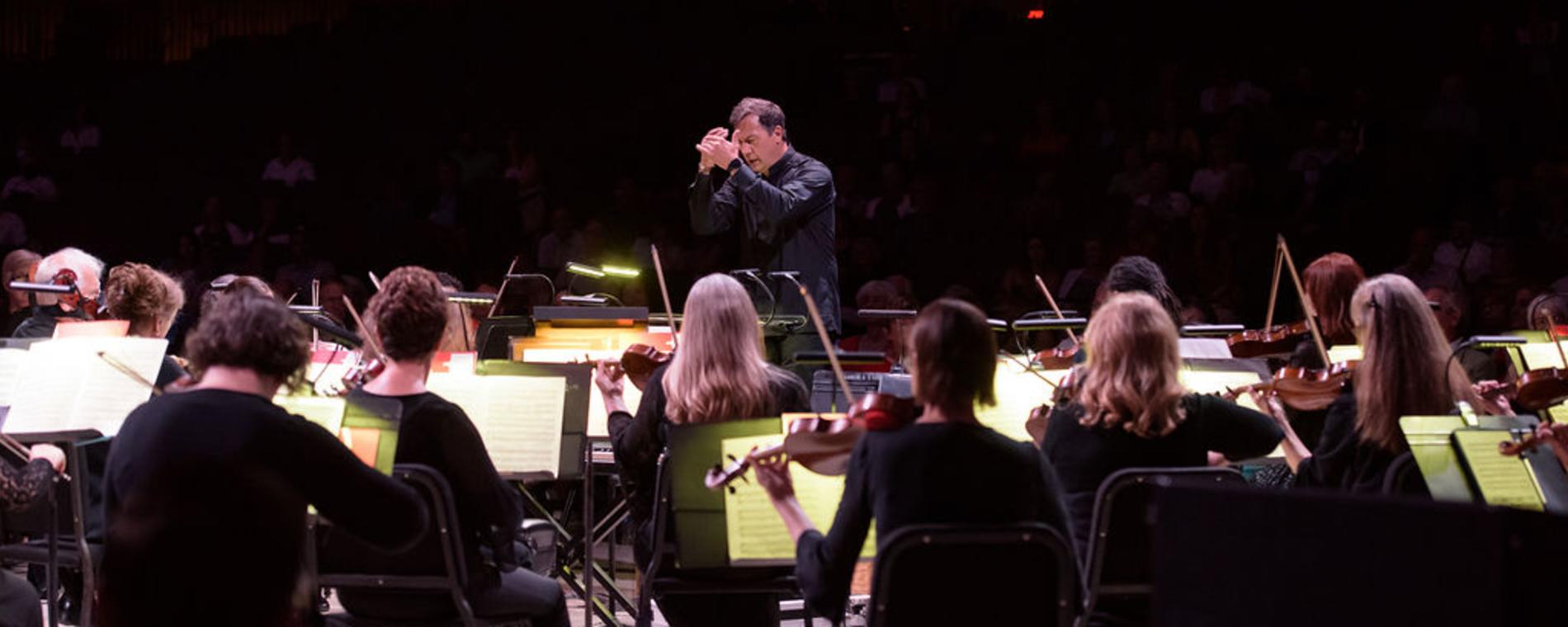 Back to Previous
A New World Masterpiece: Florence Price's Rediscovered Symphony
03:00 PM, February 20, 2022 | Century II Performing Arts & Convention Center
This performance features pianist Natasha Paremski and this is her second appearance with the Wichita Symphony. With her consistently striking and dynamic performances, pianist Natasha Paremski reveals astounding virtuosity and voracious interpretive abilities. She continues to generate excitement from all corners as she wins over audiences with her musical sensibility and flawless technique. Natasha is a regular return guest of many major orchestras, including Minnesota Orchestra, San Francisco Symphony, Grant Park Festival, Winnipeg Symphony, Oregon Symphony, Colorado Symphony, Buffalo Philharmonic, Virginia Symphony, and Royal Philharmonic Orchestra with whom she has performed every year since 2008 in venues such as Royal Albert Hall and Royal Festival Hall.

Composer Florence Price made history in 1933 when her piece became the first symphony by a Black woman to be performed by a major American orchestra. While it slipped into obscurity after its premiere, her Symphony No. 1 is now experiencing a well-deserved revival in the world of classical music! Then, indulge in the romance of Ravel's jazz-inspired piano concerto and Tchaikovsky's famous love themes.
Featured performances to include:
FLORENCE PRICE Symphony No 1
RAVEL Piano Concerto in G major
TCHAIKOVSKY Romeo and Juliet: Overture-Fantasy

Tickets to A New World Masterpiece will go on sale to the general public on Jan. 10, 2022. Tickets will go on sale to WSO Connect members in December 2021. Check back soon for more information.
Admission:

TBD

Buy Tickets
Days:

February 20, 2022

2022-02-20 2022-02-20 15:00:00 A New World Masterpiece: Florence Price's Rediscovered Symphony <p>This performance features pianist Natasha Paremski and this is her second appearance with the Wichita Symphony. With her consistently striking and dynamic performances, pianist Natasha Paremski reveals astounding virtuosity and voracious interpretive abilities. She continues to generate excitement from all corners as she wins over audiences with her musical sensibility and flawless technique. Natasha is a regular return guest of many major orchestras, including Minnesota Orchestra, San Francisco Symphony, Grant Park Festival, Winnipeg Symphony, Oregon Symphony, Colorado Symphony, Buffalo Philharmonic, Virginia Symphony, and Royal Philharmonic Orchestra with whom she has performed every year since 2008 in venues such as Royal Albert Hall and Royal Festival Hall.<br /><br />Composer Florence Price made history in 1933 when her piece became the first symphony by a Black woman to be performed by a major American orchestra. While it slipped into obscurity after its premiere, her Symphony No. 1 is now experiencing a well-deserved revival in the world of classical music! Then, indulge in the romance of Ravel's jazz-inspired piano concerto and Tchaikovsky's famous love themes.</p> <p>Featured performances to include:</p> <ul> <li>FLORENCE PRICE Symphony No 1</li> <li>RAVEL Piano Concerto in G major</li> <li>TCHAIKOVSKY Romeo and Juliet: Overture-Fantasy</li> </ul> <p><br />Tickets to A New World Masterpiece will go on sale to the general public on Jan. 10, 2022. Tickets will go on sale to WSO Connect members in December 2021. Check back soon for more information.</p> 225 W. Douglas Ave. Wichita, KS America/Chicago
Back To Previous