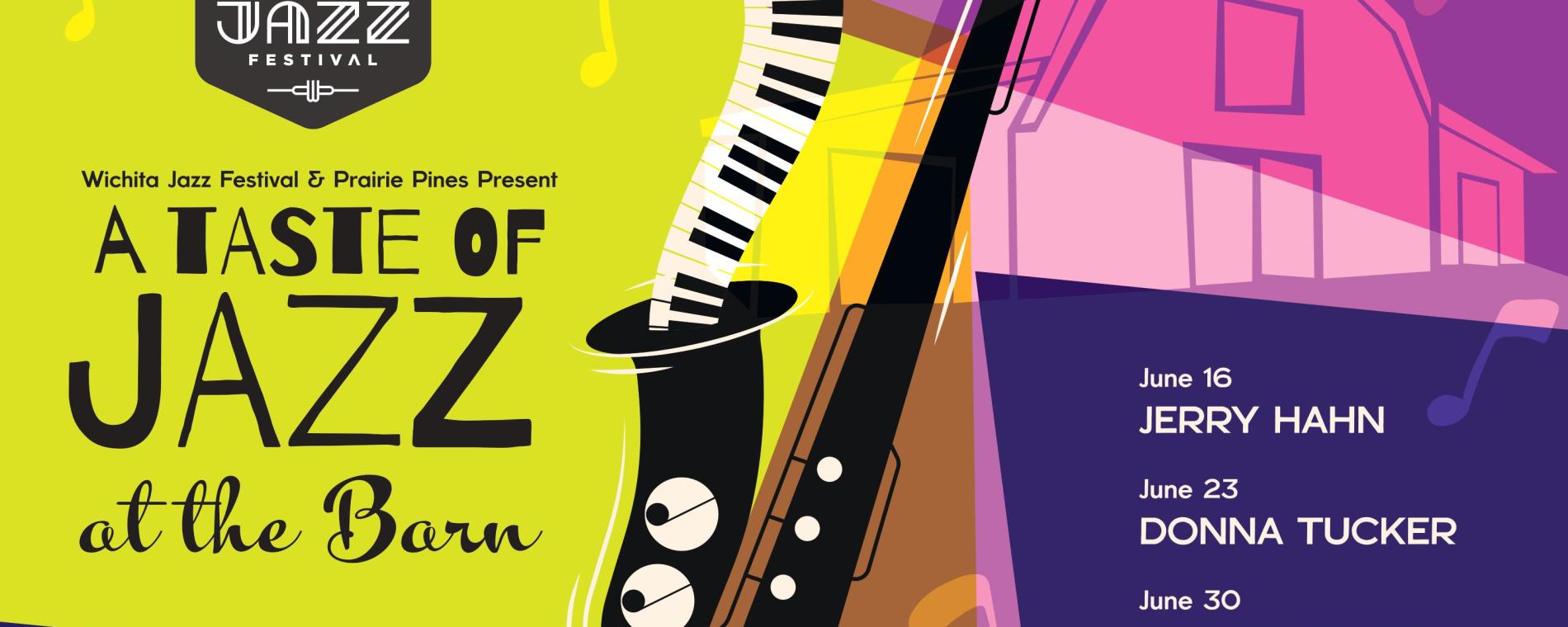 Back to Previous
A Taste of Jazz in the Barn
08:00 PM, June 30, 2022 | Prairie Pines
Jerry Hahn opens Taste of Jazz in the Barn

Wichita can hear one of their own as Jazz great Jerry Hahn takes the stage on June 16. The concert, rescheduled from 2021, will be at Prairie Pines.

A Taste of Jazz in the Barn will feature three concerts this summer, kicking off with Hahn. Performances are all at 8 p.m. in the barn at 4055 N. Tyler Rd, Maize, Kan. Following Hahn will be Donna Tucker on June 23 and on June 30 the festival closes their summer series with the Celebrity Jazz Band with Fireworks.

Kicking everything off is Hahn, known as a trailblazer of rock-jazz integration and a musician who can be heard on recordings by performers such as Paul Simon, and the movie sound track for White Men Can't Jump. He was also member of the John Handy Quintet and the Jerry Hahn Brotherhood. And in the 1970s, he was a full-time member of the Wichita State University faculty and established the degree program in jazz guitar.

Tickets are $40, sold by the Jazz Festival, and will be available at the venue. Tickets purchased last summer will be honored on June 16. A list of names of people who purchased tickets will be at the door.

For more information visit wichitajazzfestival.com.
Admission:

$40 for series

Days:

6/23/2022, 6/30/2022

2022-06-30 2022-06-30 23:00:00 A Taste of Jazz in the Barn <p>Jerry Hahn opens Taste of Jazz in the Barn<br /><br />Wichita can hear one of their own as Jazz great Jerry Hahn takes the stage on June 16. The concert, rescheduled from 2021, will be at Prairie Pines.<br /><br />A Taste of Jazz in the Barn will feature three concerts this summer, kicking off with Hahn. Performances are all at 8 p.m. in the barn at 4055 N. Tyler Rd, Maize, Kan. Following Hahn will be Donna Tucker on June 23 and on June 30 the festival closes their summer series with the Celebrity Jazz Band with Fireworks. <br /><br />Kicking everything off is Hahn, known as a trailblazer of rock-jazz integration and a musician who can be heard on recordings by performers such as Paul Simon, and the movie sound track for White Men Can't Jump. He was also member of the John Handy Quintet and the Jerry Hahn Brotherhood. And in the 1970s, he was a full-time member of the Wichita State University faculty and established the degree program in jazz guitar.<br /><br />Tickets are $40, sold by the Jazz Festival, and will be available at the venue. Tickets purchased last summer will be honored on June 16. A list of names of people who purchased tickets will be at the door. <br /><br />For more information visit <a href="https://www.wichitajazzfestival.com/">wichitajazzfestival.com</a>.</p> 4055 N. Tyler Rd. Wichita, KS America/Chicago
Back To Previous