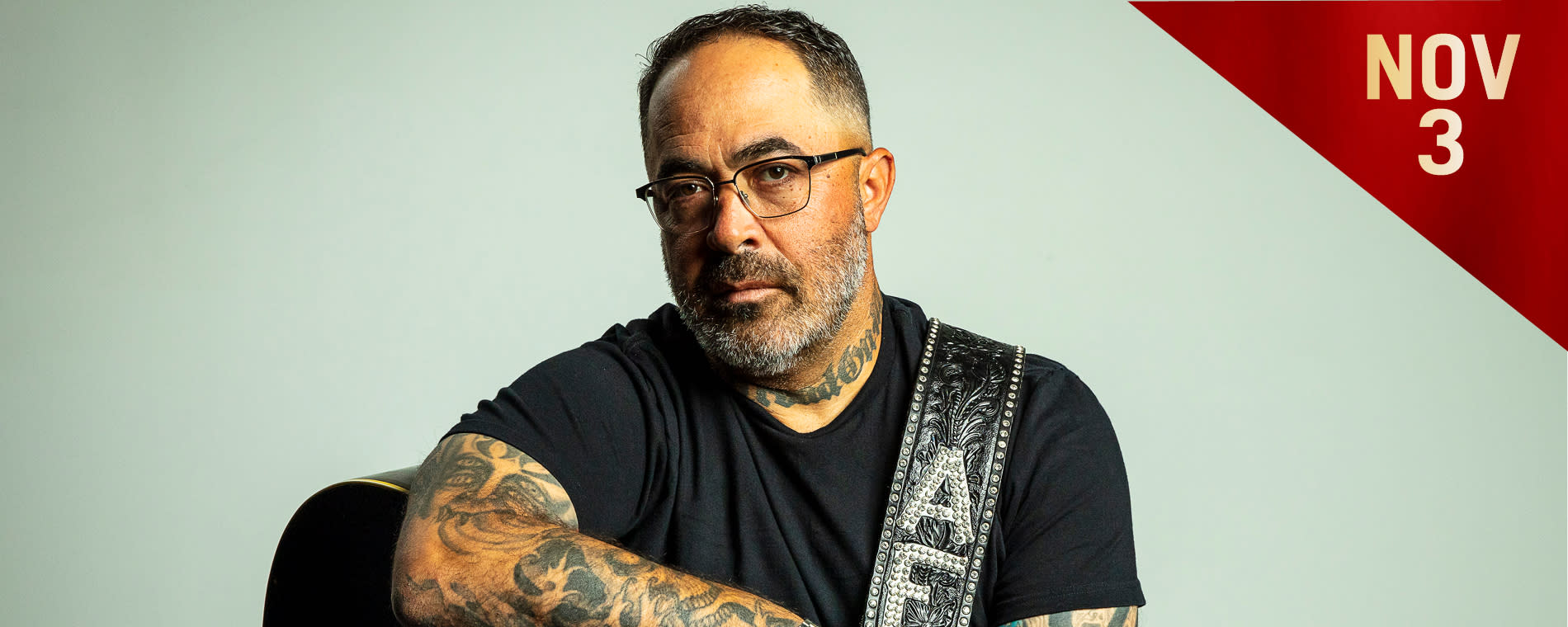 Aaron Lewis
08:00 PM, November 3, 2023 | Kansas Star Casino
Platinum-recording artist, Aaron Lewis, will perform at Kansas Star Casino on Friday, November 3. The musician will bring his most personal and unplugged work yet to the Arena as a stop on his highly anticipated 2023 acoustic tour.

Hailing from Vermont, Aaron Lewis grew up listening to his grandparents' country 8-tracks. Those roots inspired the multi-platinum Staind founder to return to his origins for the number one Billboard Country Album debut, "Town Line" and "Sinner." His single "Am I The Only One," also debuted as Billboard's number one Hot Country Song, touting the ninth time a debut has topped the chart since 1958.

Having recorded with George Jones, Willie Nelson, Charlie Daniels, Alison Krauss and Vince Gill, Lewis has put a traditionalist brand on his outlier country. His latest album, "Frayed At Both Ends," makes for an intimate record that reflects his 2023 acoustic tour. Game On."

Showtime is 8:00 p.m. Tickets go on-sale Friday, June 30 starting at $47 plus tax and fees and can be purchased online or by visiting Boyd Rewards. For more information about Aaron Lewis, visit www.aaronlewismusic.com.
Admission:

Starting at $47 plus fees

Buy Tickets

Days:

November 3, 2023

>

2023-11-03 2023-11-03 20:00:00 Aaron Lewis <p>Platinum-recording artist, Aaron Lewis, will perform at Kansas Star Casino on Friday, November 3. The musician will bring his most personal and unplugged work yet to the Arena as a stop on his highly anticipated 2023 acoustic tour.<br><br>Hailing from Vermont, Aaron Lewis grew up listening to his grandparents' country 8-tracks. Those roots inspired the multi-platinum Staind founder to return to his origins for the number one Billboard Country Album debut, "Town Line" and "Sinner." His single "Am I The Only One," also debuted as Billboard's number one Hot Country Song, touting the ninth time a debut has topped the chart since 1958.<br><br>Having recorded with George Jones, Willie Nelson, Charlie Daniels, Alison Krauss and Vince Gill, Lewis has put a traditionalist brand on his outlier country. His latest album, "Frayed At Both Ends," makes for an intimate record that reflects his 2023 acoustic tour. Game On."<br><br>Showtime is 8:00 p.m. Tickets go on-sale Friday, June 30 starting at $47 plus tax and fees and can be purchased online or by visiting Boyd Rewards. For more information about Aaron Lewis, visit www.aaronlewismusic.com.</p> 777 Kansas Star Drive Mulvane, KS America/Chicago
Back To Previous