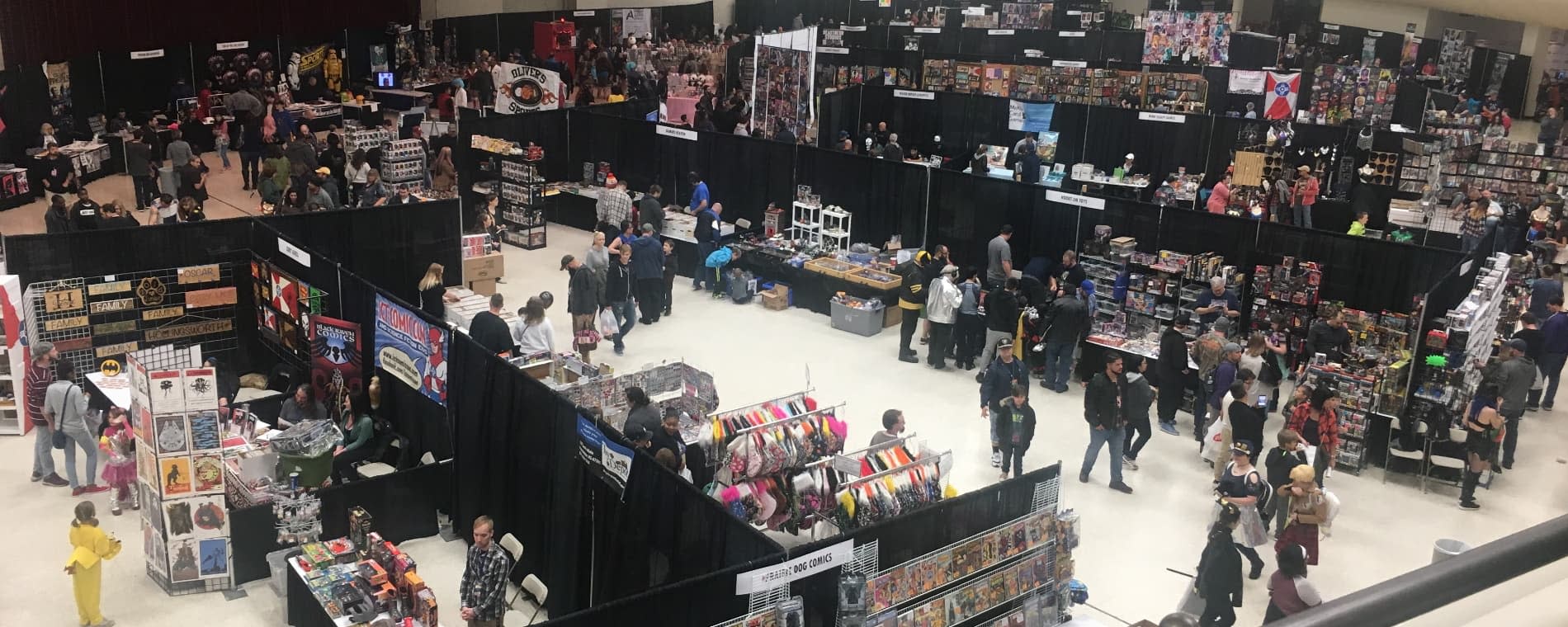 Back to Previous
Air Capital Comic Con 2020
This event has been cancelled. See details.
The dates for this event have already occurred, please check back again for new dates.
Celebrate seven years of the Air Capital Comic Con! Wichita's favorite con is back for 2020! As always our goal is to put on a family friendly comic book convention focused on comic book culture and all things geek. And to keep comic books and comic book creators at the forefront, but also celebrate the wonderful artistry of cosplay and gaming in all its forms.
Saturday - 10am-6pm
Sunday - 10am-5pm
Admission:

TBD

Days:

November 7, 2020 - November 8, 2020

Air Capital Comic Con 2020 <p>Celebrate seven years of the <a title="Air Capital Comic Con" href="https://www.visitwichita.com/events/annual-events/air-capital-comic-con/" target="_blank"><strong>Air Capital Comic Con</strong></a>! Wichita's favorite con is back for 2020! As always our goal is to put on a family friendly comic book convention focused on comic book culture and <span>all things geek</span>. And to keep comic books and comic book creators at the forefront, but also celebrate the wonderful artistry of cosplay and gaming in all its forms.</p> <p>Saturday - 10am-6pm<br />Sunday - 10am-5pm</p> America/Chicago
Back To Previous