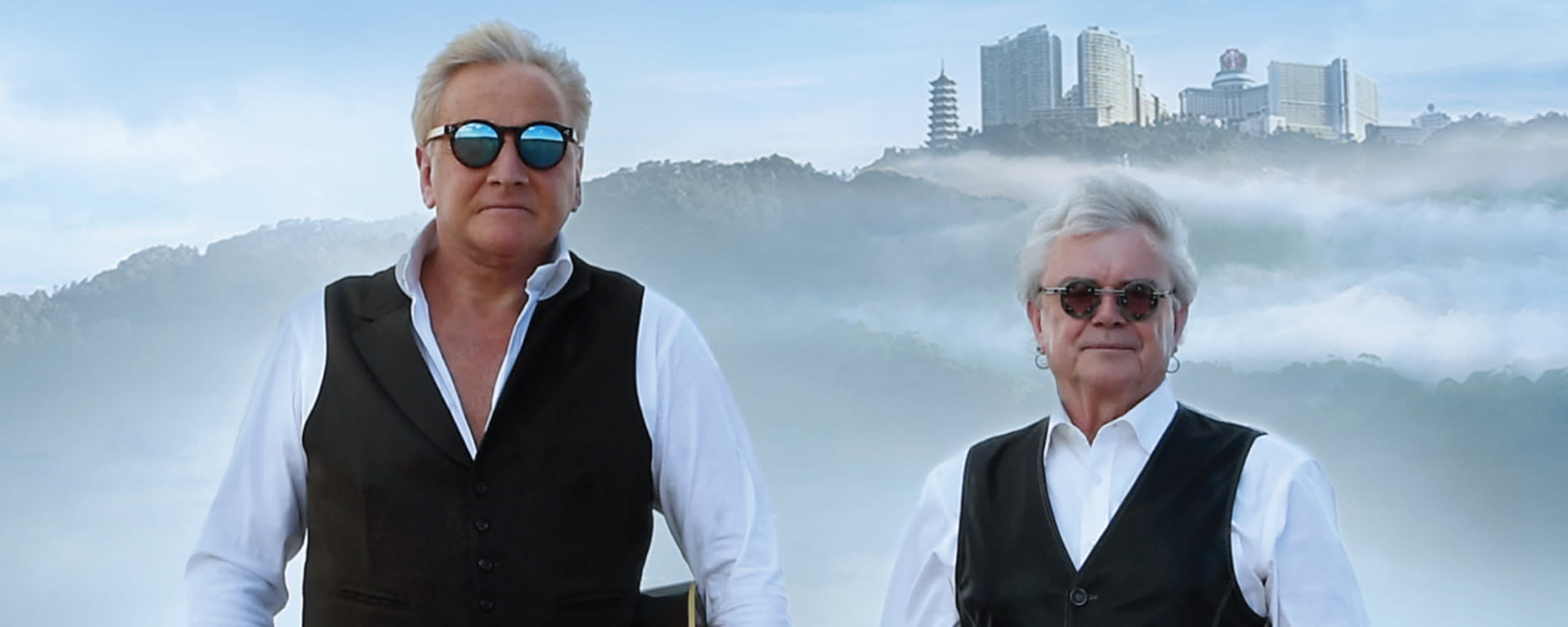 Back to Previous
Air Supply
7:30pm, September 25, 2021 | Kansas Star Casino
This event has been postponed and will be moved to its new date once rescheduled.
Highly-acclaimed soft rock duo Air Supply will perform at Kansas Star Arena!
Formed in 1975, Air Supply members Graham Russell and Russell Hitchcock burst into the music scene with their unique vocals, harmonic ballads and soft rock sound. Early in their career, the duo performed throughout Australia, winning over fans with hit singles like "Love and Other Bruises." Air Supply later gained international recognition as the opening act for Rod Stewart's North American tour.
After years of producing multiple hits and performing all over the world, Air Supply has received numerous recognitions as one of the most celebrated soft rock groups in music history. In 2008, the duo was named No. 83 on Billboard's Top-100 musical acts of all time. Air Supply was also inducted into The Australian Recording Industry Association Hall of Fame in 2013.
Get Tickets
Doors open at 6:30p - all-ages show
Admission:

Starting at $30

Days:

September 25, 2021

2021-09-25 2021-09-25 19:30:00 Air Supply <p>Highly-acclaimed soft rock duo Air Supply will perform at Kansas Star Arena!</p> <p>Formed in 1975, Air Supply members Graham Russell and Russell Hitchcock burst into the music scene with their unique vocals, harmonic ballads and soft rock sound. Early in their career, the duo performed throughout Australia, winning over fans with hit singles like "Love and Other Bruises." Air Supply later gained international recognition as the opening act for Rod Stewart's North American tour.</p> <p>After years of producing multiple hits and performing all over the world, Air Supply has received numerous recognitions as one of the most celebrated soft rock groups in music history. In 2008, the duo was named No. 83 on Billboard's Top-100 musical acts of all time. Air Supply was also inducted into The Australian Recording Industry Association Hall of Fame in 2013.</p> <p><strong><a title="Get Tickets" href="https://www.ticketmaster.com/Kansas-Star-Event-Center-Arena-tickets-Mulvane/venue/50527" rel="nofollow" target="_blank">Get Tickets<br /></a></strong>Doors open at 6:30p - all-ages show</p> 777 Kansas Star Dr Mulvane, KS America/Chicago
Back To Previous