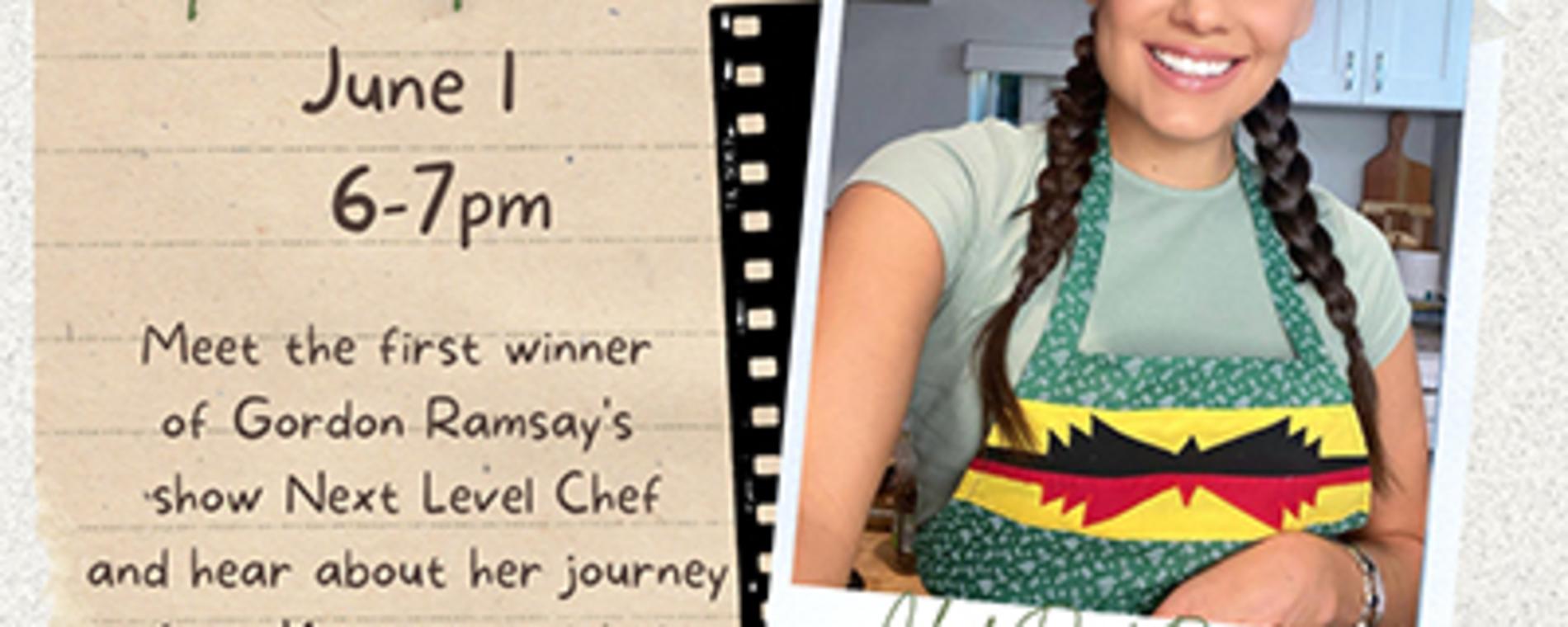 Back to Previous
An Evening of Culture
From: 6:00 PM to 7:00 PM, June 1, 2023 | Mid-America All-Indian Museum
Meet the first winner of Gordon Ramsay's show "Next Level Chef" (Chef Pyet DeSpain, Prairie Band Potawatomi) and hear about her journey from Kansas to global private chef in LA.
Donations accepted to benefit our Stumblingbear Regalia Cupboard. Shawls and ribbon shirts made by community volunteers are lent to youth so they may participate in our powwows and make sure that every child feels included, regardless of their financial situation.
Thanks to our sponsor, INTRUST Bank.​
Admission:

Free

Days:

June 1, 2023

>

2023-06-01 2023-06-01 19:00:00 An Evening of Culture <p>Meet the first winner of Gordon Ramsay's show "Next Level Chef" (Chef Pyet DeSpain, Prairie Band Potawatomi) and hear about her journey from Kansas to global private chef in LA.</p> <p>Donations accepted to benefit our Stumblingbear Regalia Cupboard. Shawls and ribbon shirts made by community volunteers are lent to youth so they may participate in our powwows and make sure that every child feels included, regardless of their financial situation.</p> <p>Thanks to our sponsor, INTRUST Bank.​</p> 650 N. Seneca Wichita, KS America/Chicago
Back To Previous