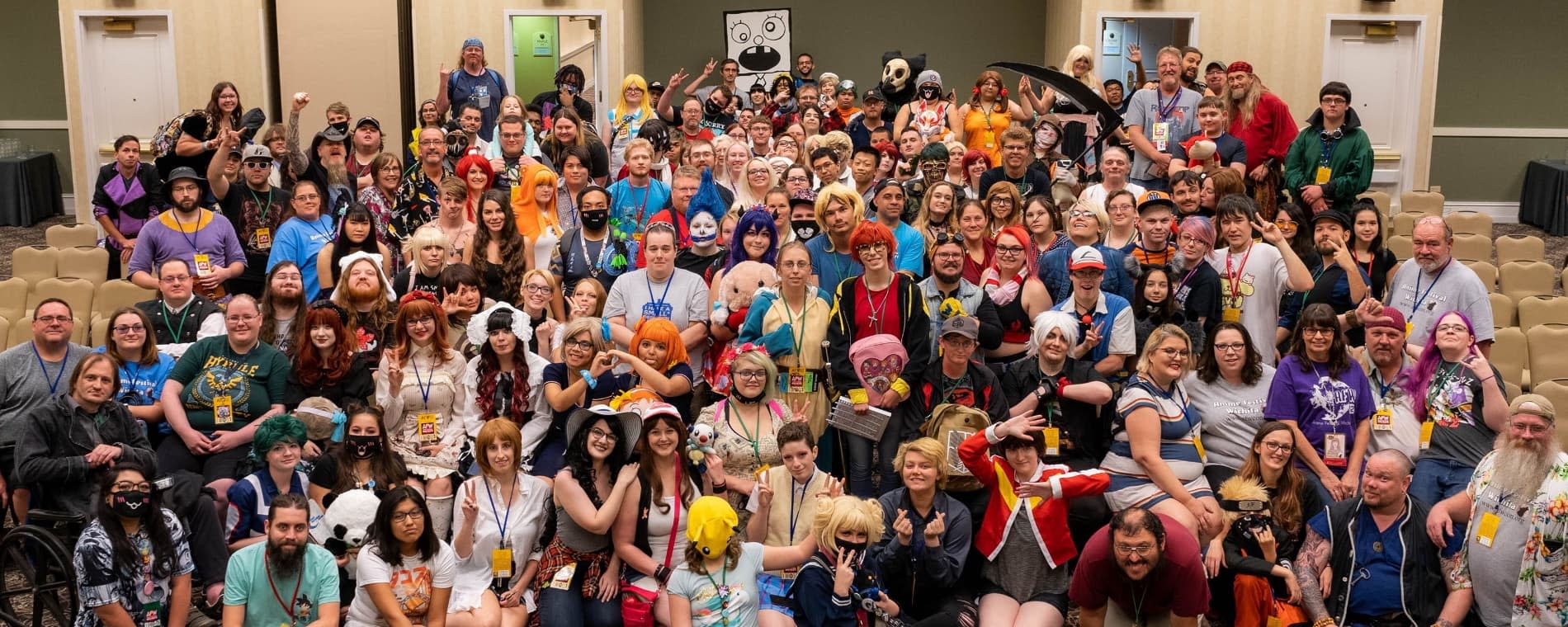 Back to Previous
Anime Festival of Wichita
June 24, 2022 | Hyatt Regency Wichita
We are happy to announce the 2022 Anime Festival of Wichita! Mark your calendar for June 24, 25, & 26 2022 With your support, the AFW community will be back together in 2022, bigger and better than ever! Please continue to monitor our website, 
afwcon.org
 and our Facebook page for any updates.
Thank you for your continued support!
Buy Tickets
Recurrence:

Recurring daily

Days:

June 24, 2022 - June 26, 2022

2022-06-24 2022-06-26 Anime Festival of Wichita <div>We are happy to announce the 2022 Anime Festival of Wichita! Mark your calendar for June 24, 25, &amp; 26 2022 With your support, the AFW community will be back together in 2022, bigger and better than ever! Please continue to monitor our website, <a href="http://afwcon.org/" rel="noopener noreferrer" target="_blank" data-saferedirecturl="https://www.google.com/url?q=http://afwcon.org/&amp;source=gmail&amp;ust=1614880403817000&amp;usg=AFQjCNEZu17glqINkPoLfKQ5cjFhyeA2GQ">afwcon.org</a> and our Facebook page for any updates.</div> <div> </div> <div>Thank you for your continued support!</div> 400 W. Waterman St. Wichita, KS America/Chicago
Back To Previous