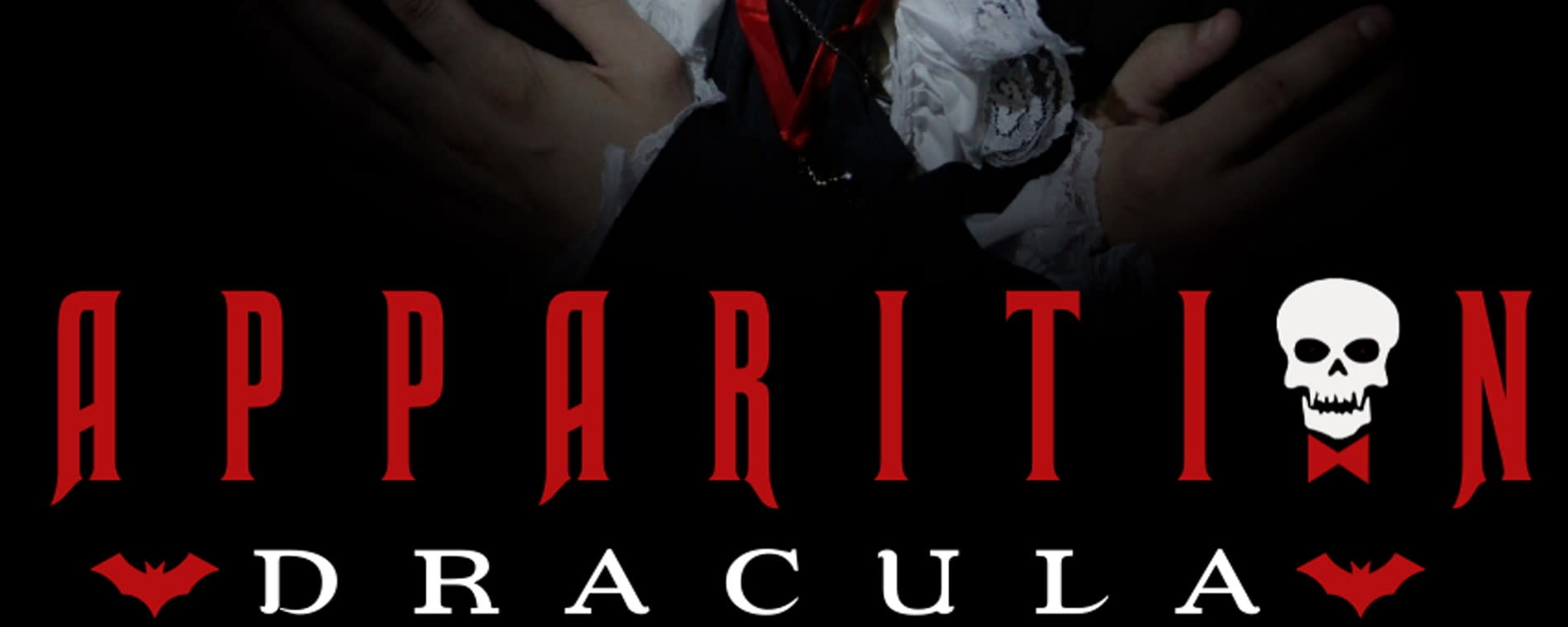 Back to Previous
Apparition - Dracula
6pm-1am, September 23, 2021 | Headshots Bar & Grill
"The dead....thirst." We are proud to announce that APPARITION is returning this fall to Wichita! Headshots Bar & Grill shall be hosting APPARITION: DRACULA.
Featuring a one of a kind creepy cocktail menu created by the mad apothecarers who brought you Apparition: Haunted Mansion, Masquerade, Madness Before Christmas, and Better Watch Out, we cordially invite you to cross the threshold and enter into the forbidding Gothic manor of the Count himself, and enjoy drinks typically forbidden for the living.
These drinks are designed to stun and thrill the senses, and include concoctions from both the original menu, Masquerade, and six new drinks created by Scott HELLing to showcase Kansas liquors. Be prepared to enjoy a mesmerizing melody of taste as you cross into a land not meant for the living.
But beware - just like years past - Apparition will only be popping up for a short amount of time. This year, we shall be open Thursday-Saturday, starting on September 17 and up until our last day of operation on October 31st!
All staff and customers shall be taking appropriate social distancing measures in accordance with local laws. The pop up is only accessible to those who are 21+ and we will not be taking reservations.
See you there - if you dare!
Photo: Anna Perry Photography
Recurrence:

Recurring weekly on Thursday, Friday, Saturday

Days:

September 17, 2021 - October 30, 2021

2021-09-23 2021-10-30 01:00:00 Apparition - Dracula <p>"The dead....thirst." We are proud to announce that APPARITION is returning this fall to Wichita! Headshots Bar &amp; Grill shall be hosting APPARITION: DRACULA.</p> <p>Featuring a one of a kind creepy cocktail menu created by the mad apothecarers who brought you Apparition: Haunted Mansion, Masquerade, Madness Before Christmas, and Better Watch Out, we cordially invite you to cross the threshold and enter into the forbidding Gothic manor of the Count himself, and enjoy drinks typically forbidden for the living.</p> <p>These drinks are designed to stun and thrill the senses, and include concoctions from both the original menu, Masquerade, and six new drinks created by Scott HELLing to showcase Kansas liquors. Be prepared to enjoy a mesmerizing melody of taste as you cross into a land not meant for the living.</p> <p>But beware - just like years past - Apparition will only be popping up for a short amount of time. This year, we shall be open Thursday-Saturday, starting on September 17 and up until our last day of operation on October 31st!</p> <p>All staff and customers shall be taking appropriate social distancing measures in accordance with local laws. The pop up is only accessible to those who are 21+ and we will not be taking reservations.</p> <p>See you there - if you dare!</p> <p>Photo: Anna Perry Photography</p> 2120 N. Woodlawn, Ste. 324 Wichita, KS America/Chicago
Back To Previous