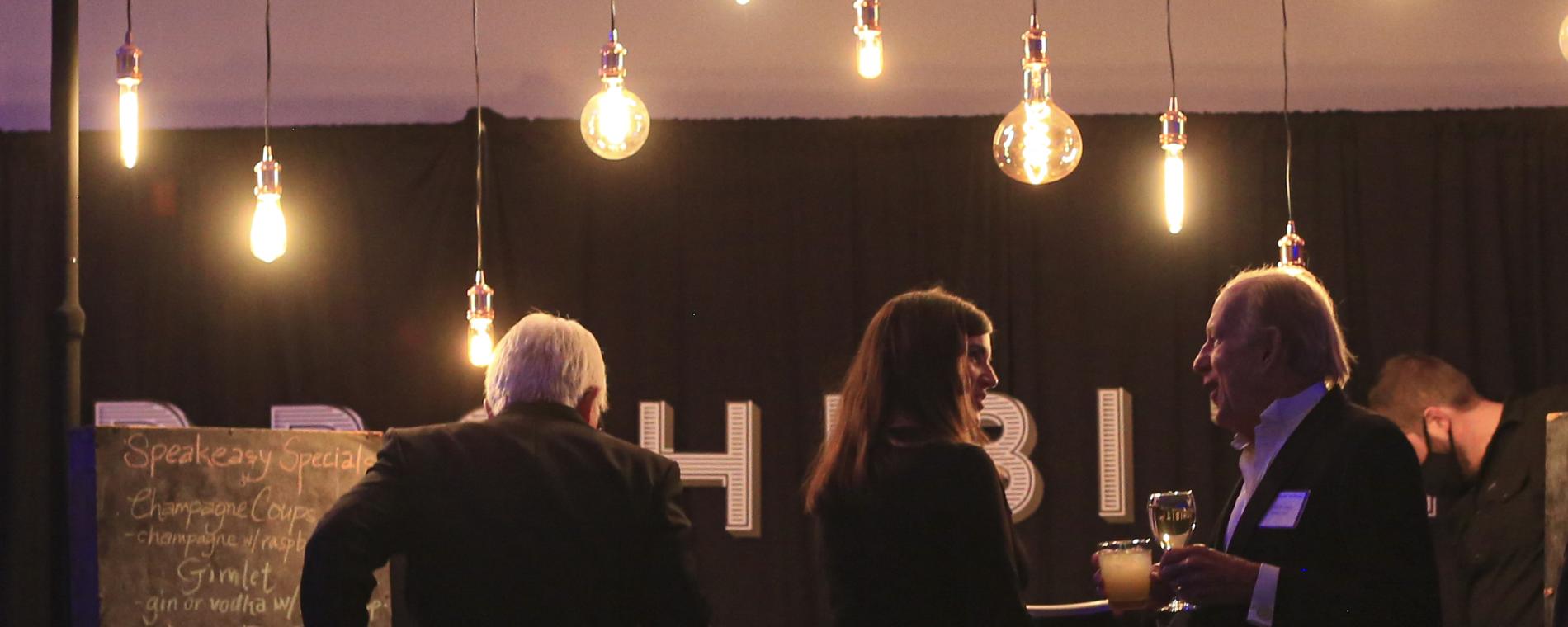 Back to Previous
Art After Hours
05:00 PM, May 20, 2022 | Wichita Art Museum
Calling all cool cats! WAM welcomes everyone to make a jazzy night out of this last-chance-look at the exhibition "American Art Deco: Designing for the People, 1918–1939" before it closes on Sunday, May 29.
Enjoy classic cocktails and boxed bites from WAM's very own Speakeasy-style cash bar from the Muse Cafe. Bring your dance shoes and cut a rug with the Wichita Swing Dance Society to the live music provided by the The Celebrity Jazz Band in partnership with the Wichita Jazz Festival.
The Museum Store will be open, and the Cafe will also offer dinner and dessert. Dinner reservations required by calling 316-268-4973. Call ahead for carry-out is available.
Admission:

$5

Days:

May 20, 2022

2022-05-20 2022-05-20 20:00:00 Art After Hours <p>Calling all cool cats! WAM welcomes everyone to make a jazzy night out of this last-chance-look at the exhibition "American Art Deco: Designing for the People, 1918&#8211;1939" before it closes on Sunday, May 29.</p> <p>Enjoy classic cocktails and boxed bites from WAM's very own Speakeasy-style cash bar from the Muse Cafe. Bring your dance shoes and cut a rug with the Wichita Swing Dance Society to the live music provided by the The Celebrity Jazz Band in partnership with the Wichita Jazz Festival.</p> <p>The Museum Store will be open, and the Cafe will also offer dinner and dessert. Dinner reservations required by calling 316-268-4973. Call ahead for carry-out is available.</p> 1400 W. Museum Blvd. Wichita, KS America/Chicago
Back To Previous