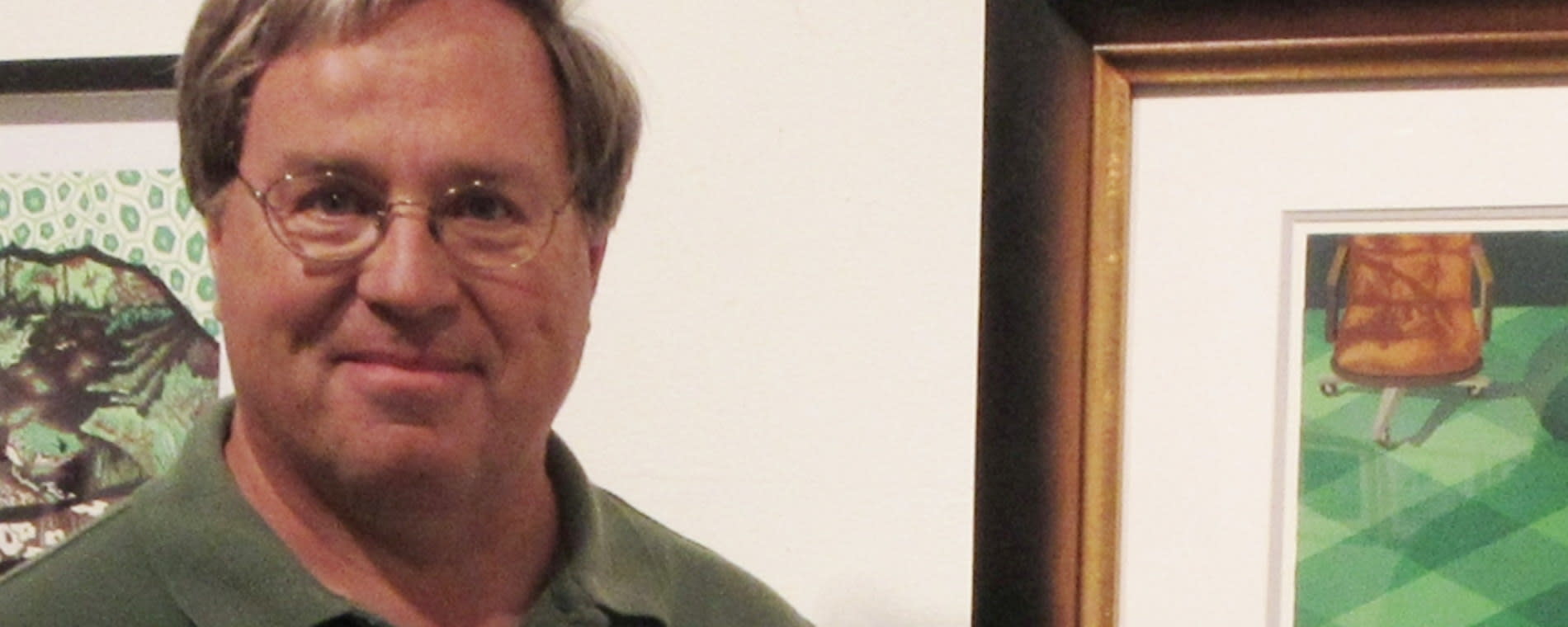 Back to Previous
Art on a Monday - Virtual Event
12:45pm October 5, 2020 | Wichita Art Museum
Join the Friends of the Wichita Art Museum for virtual lecture with Wichita printmaker Doug Billings, founder of Tallgrass Prairie Press Printmakers and instructor of printmaking at Mark Arts.
Receptive to changing different subject matter, composition, and technique, he says, "My intent remains the same—interpreting and symbolizing, through my images, the experiences that we all share as living, thinking, feeling human beings."
12:45pm - online, pre-event mingling for audience members
1:00pm - online, illustrated talk via Zoom
To register for this free, online talk, email pr@wichitaartmuseum.org. Audience members are welcome to interact with one another starting at 12:45pm via Zoom before the talk begins at 1pm. The meeting ID and password for Art on a Monday will be emailed to registered participants two days prior to the event.
Admission:

Free

Days:

October 5, 2020

2020-10-05 2020-10-05 14:00:00 Art on a Monday - Virtual Event <p>Join the Friends of the Wichita Art Museum for virtual lecture with Wichita printmaker Doug Billings, founder of Tallgrass Prairie Press Printmakers and instructor of printmaking at Mark Arts.</p> <p>Receptive to changing different subject matter, composition, and technique, he says, "My intent remains the same—interpreting and symbolizing, through my images, the experiences that we all share as living, thinking, feeling human beings."</p> <p>12:45pm - online, pre-event mingling for audience members<br />1:00pm - online, illustrated talk via Zoom</p> <p>To register for this free, online talk, email pr@wichitaartmuseum.org. Audience members are welcome to interact with one another starting at 12:45pm via Zoom before the talk begins at 1pm. The meeting ID and password for Art on a Monday will be emailed to registered participants two days prior to the event.</p> 1400 W. Museum Blvd. Wichita, KS America/Chicago
Back To Previous