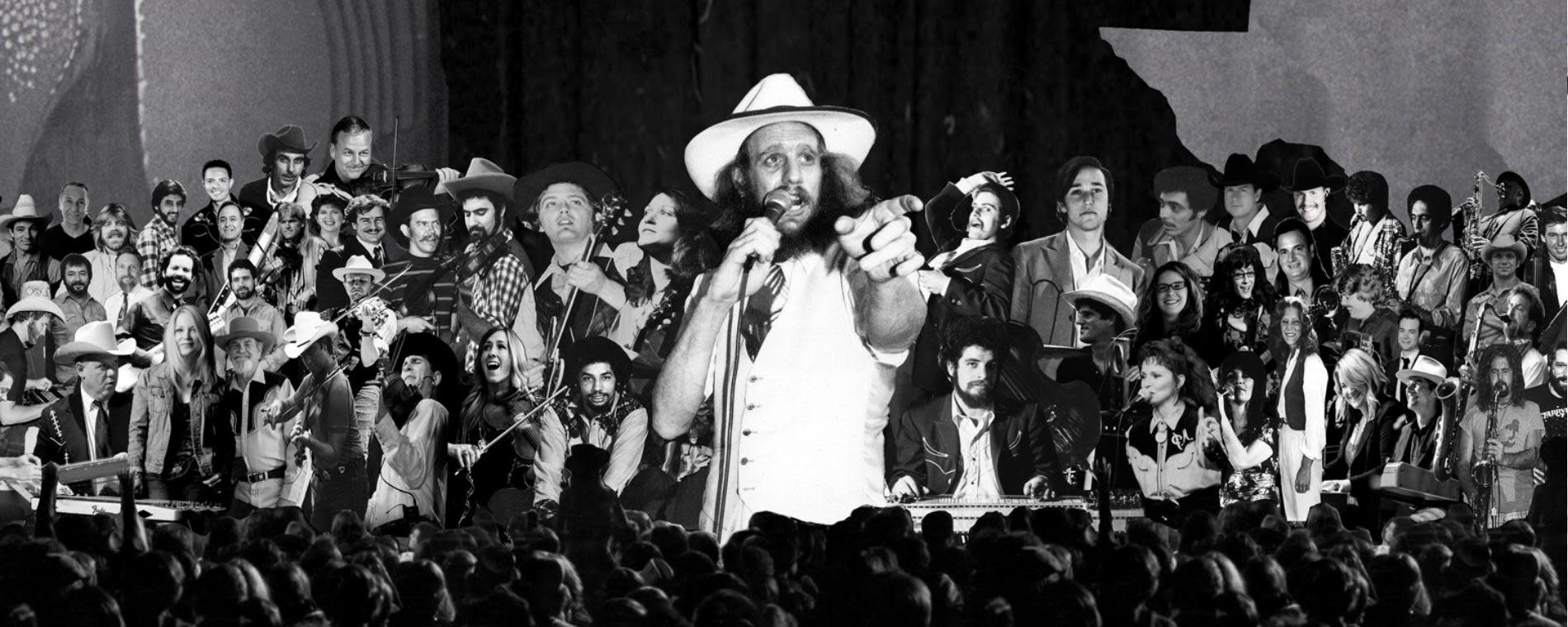 Back to Previous
Asleep at the Wheel - Comin' Right at Ya
8:00pm, December 10, 2021 | The Cotillion
"Comin' Right At Ya!" - Celebrating 50 Years of Asleep at the Wheel with Special Guest Brennen Leigh!
The number of individual artists and bands who have sustained a thriving career for a half century is infinitesimally small. Against all odds, Asleep At the Wheel is one of these. The stars aligned in 1970 when three friends Ray Benson, Lucky Oceans and Leroy Preston moved to Paw Paw, West Virginia (it's not a made-up place, you can look it up). It was there that their dream of forming a band began after a mutual friend gave them access to his uncle's cabin on an apple orchard just outside of town. The three friends began to – quite literally -- woodshed and found others who would join them in their mission to play old style Roots/Americana music. This was long before the genre/movement even had a name. After a trip to the outhouse, Lucky lived up to his name and suggested the band be called Asleep at the Wheel and so it was to be for the next 50 years.
Reserved table seating tickets plus general admission dance floor.
Support acts subject to change. Concessions and full bars open! 
Admission:

$35-$85

Get Tickets
Days:

December 10, 2021

2021-12-10 2021-12-10 20:00:00 Asleep at the Wheel - Comin' Right at Ya <p>"Comin' Right At Ya!" - Celebrating 50 Years of Asleep at the Wheel with Special Guest Brennen Leigh!</p> <p>The number of individual artists and bands who have sustained a thriving career for a half century is infinitesimally small. Against all odds, Asleep At the Wheel is one of these. The stars aligned in 1970 when three friends Ray Benson, Lucky Oceans and Leroy Preston moved to Paw Paw, West Virginia (it's not a made-up place, you can look it up). It was there that their dream of forming a band began after a mutual friend gave them access to his uncle's cabin on an apple orchard just outside of town. The three friends began to &#8211; quite literally -- woodshed and found others who would join them in their mission to play old style Roots/Americana music. This was long before the genre/movement even had a name. After a trip to the outhouse, Lucky lived up to his name and suggested the band be called Asleep at the Wheel and so it was to be for the next 50 years.</p> <p>Reserved table seating tickets plus general admission dance floor.</p> <p>Support acts subject to change. Concessions and full bars open! </p> 11120 W. Kellogg Wichita, KS America/Chicago
Back To Previous