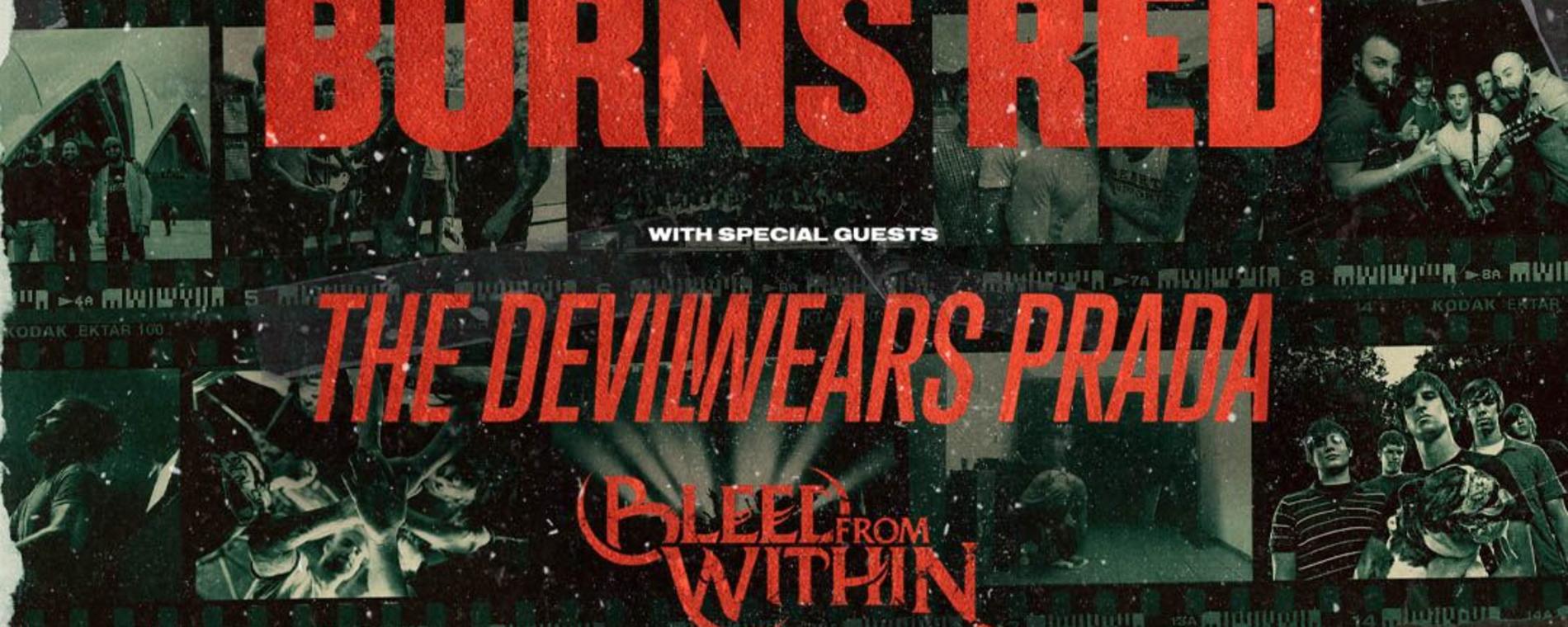 Back to Previous
August Burns Red 20th Anniversary Tour
Starting: 7:00 PM, April 24, 2023 | WAVE
August Burns Red is likely the only metal act ever described as "thrillingly empathetic"
(Kerrang!). It's a testament to the ferocious band's ability to recognize and connect with the  mixture of brokenness and hope found in their audience and within themselves. A hard working collective with a shockingly stable lineup for the vast majority of their career, August Burns Red pour every ounce of themselves into their music. Atmospheric, riff laden, aggressive bursts of controlled chaos, filled with shifting time signatures and tempos, deliver confessional, self-reflective, and authentic emotion. Songs like "White Washed," "Marianas Trench," "Invisible Enemy," and "Paramount" are undeniable anthems.
Tour stops with Lamb of God, Killswitch Engage, Parkway Drive, and Bring Me the Horizon; several major international hard rock festivals (Rock Am Ring, Download, and Aftershock, toname a few); and the Vans Warped Tour are among the destinations around the world to witnessABR's live prowess. 
Admission:

$25-$50

Buy Tickets
Days:

April 24, 2023

>

2023-04-24 2023-04-24 19:00:00 August Burns Red 20th Anniversary Tour <p>August Burns Red is likely the only metal act ever described as "thrillingly empathetic"<br>(Kerrang!). It's a testament to the ferocious band's ability to recognize and connect with the  mixture of brokenness and hope found in their audience and within themselves. A hard working collective with a shockingly stable lineup for the vast majority of their career, August Burns Red pour every ounce of themselves into their music. Atmospheric, riff laden, aggressive bursts of controlled chaos, filled with shifting time signatures and tempos, deliver confessional, self-reflective, and authentic emotion. Songs like "White Washed," "Marianas Trench," "Invisible Enemy," and "Paramount" are undeniable anthems.</p> <p>Tour stops with Lamb of God, Killswitch Engage, Parkway Drive, and Bring Me the Horizon; several major international hard rock festivals (Rock Am Ring, Download, and Aftershock, toname a few); and the Vans Warped Tour are among the destinations around the world to witnessABR's live prowess. </p> 650 E. 2nd St. N. Wichita, KS America/Chicago
Back To Previous