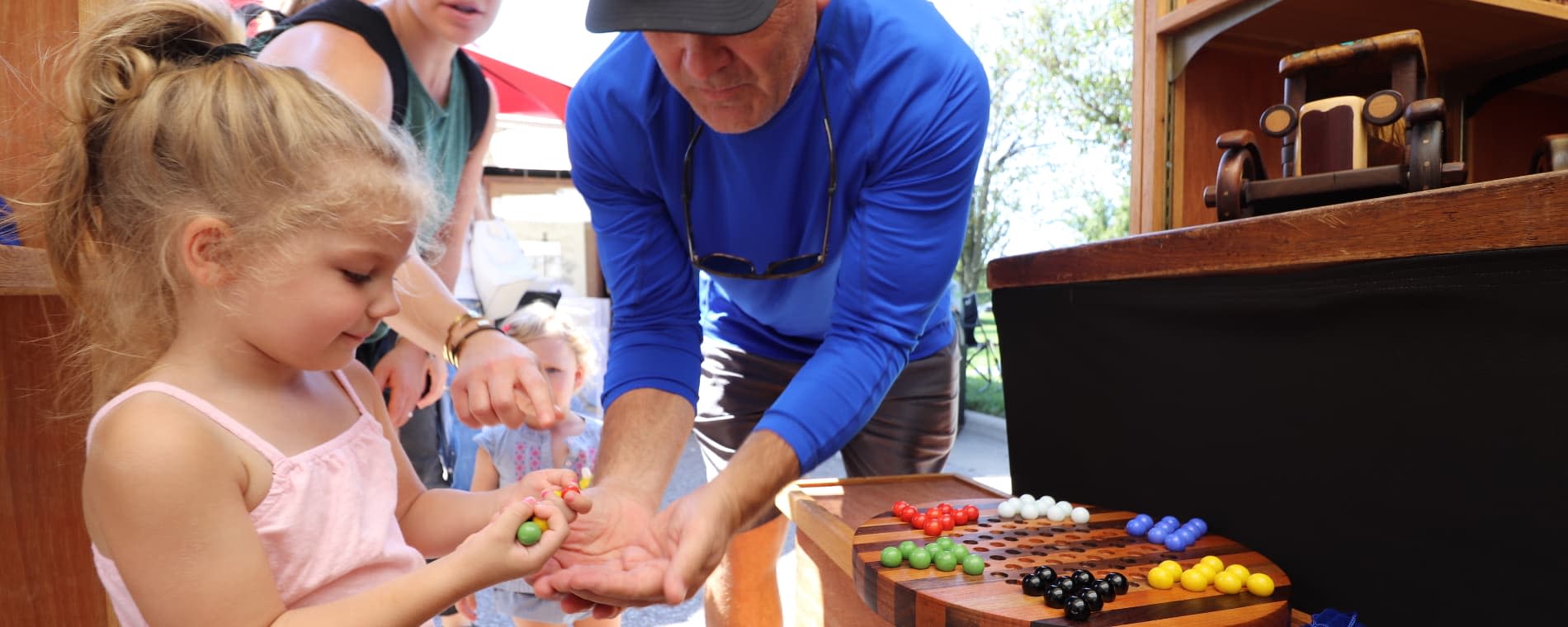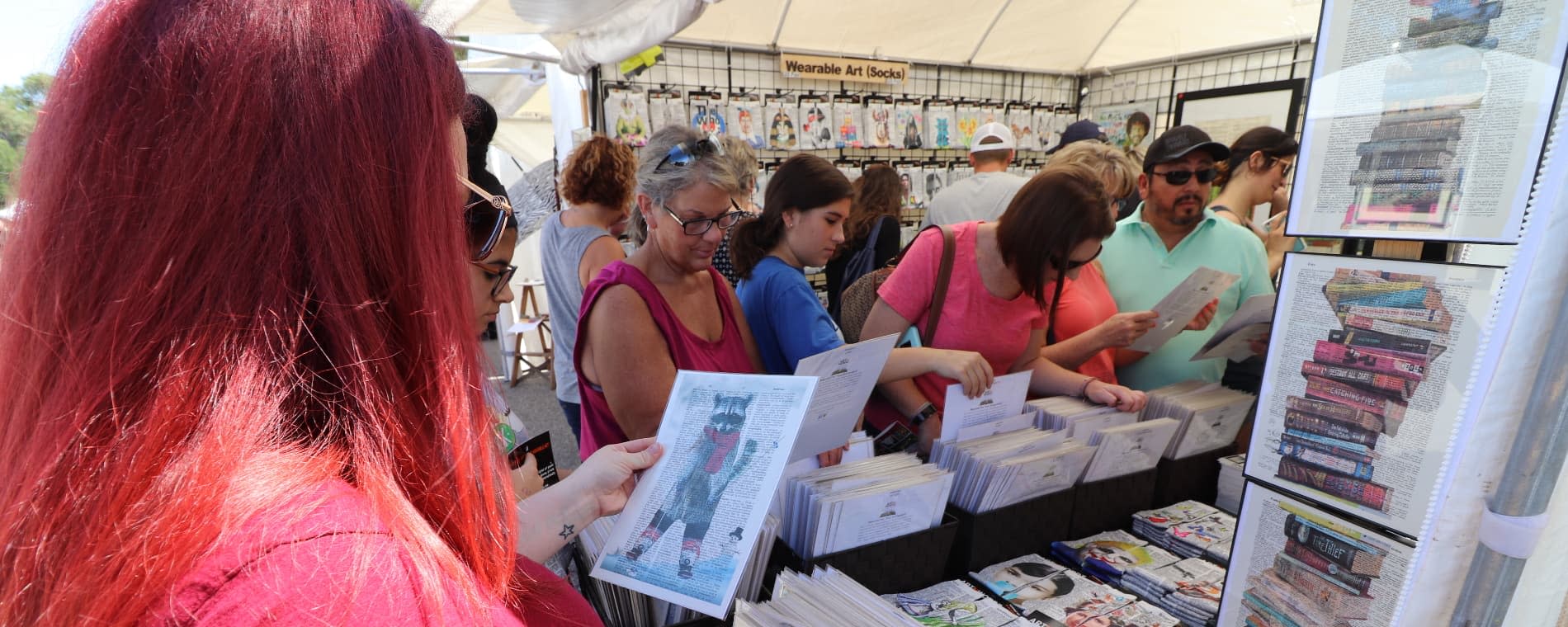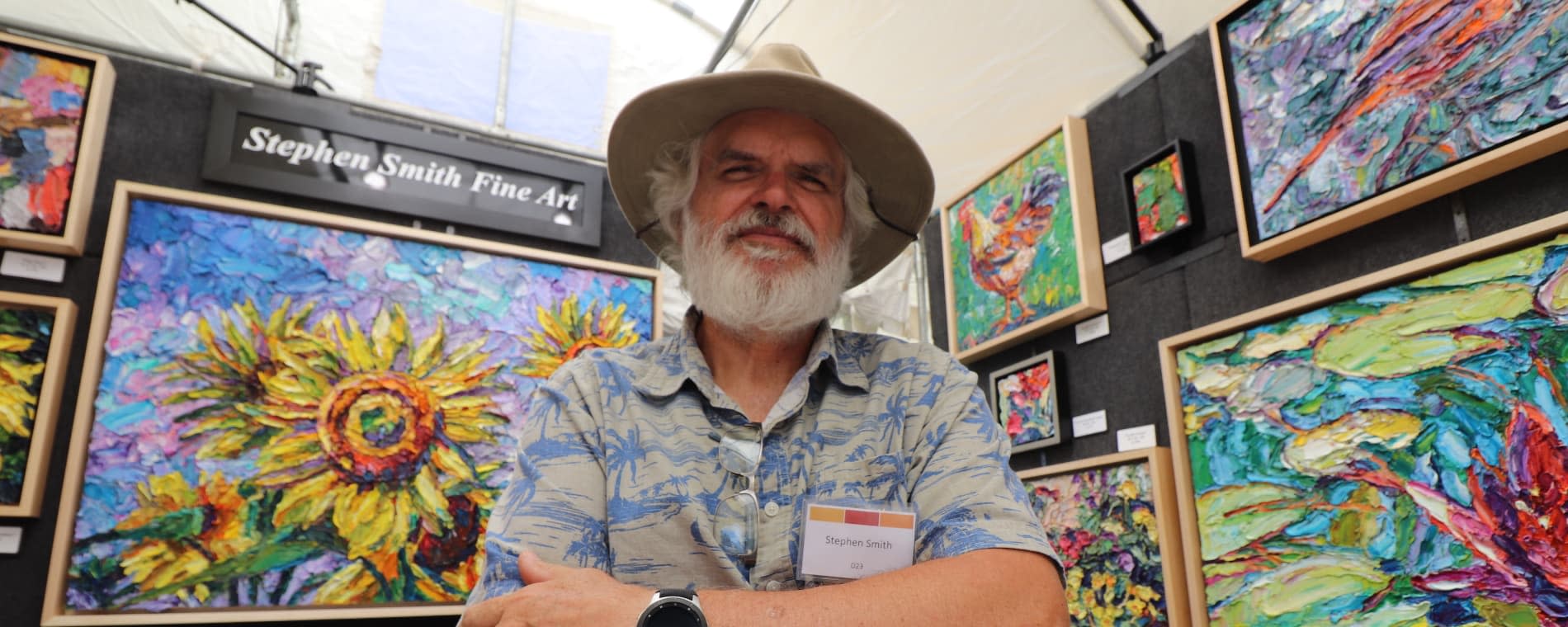 Back to Previous
Autumn & Art 2020
Various Times , September 18, 2020 - September 20, 2020 | Virtual Event
2020 Autumn & Art at Bradley Fair is celebrating 11 years! The festival normally brings over 100 artists from 22 states (including 31 Kansas artists) to Wichita for the city's premier juried fine-art show and sale.
Due to concerns about the COVID-19 pandemic, the traditionally alfresco fine-art event will instead be presented online, and will still include the opportunity to shop for art from fine artists and a virtual opening night Patron Party. During festival hours, attendees can visit artists' booths virtually to browse and buy the works for sale, and even talk with them via video chat. In addition to exploring and purchasing original artworks in a variety of media including jewelry, glass, drawing, fiber art, ceramics, woodwork and more, attendees can enjoy entertainment, artist demos, tutorials, fun for kids and more.
One of the most popular elements of Autumn & Art is the Opening Night Patron Party. This event will be transformed, packaged and delivered to your door as a beautifully appointed package, complete with gourmet food, wine, beer and spirits; Patron gifts including a limited edition mask; and a program with entertainment and activities. The Patron Patio Party-in-a-Box is $100 per person. Proceeds help cover the cost of Autumn & Art.
Friday - 6-9pm
Saturday - 10am-7pm
Sunday - 10am-5pm
Admission:

FREE

Times:

Various Times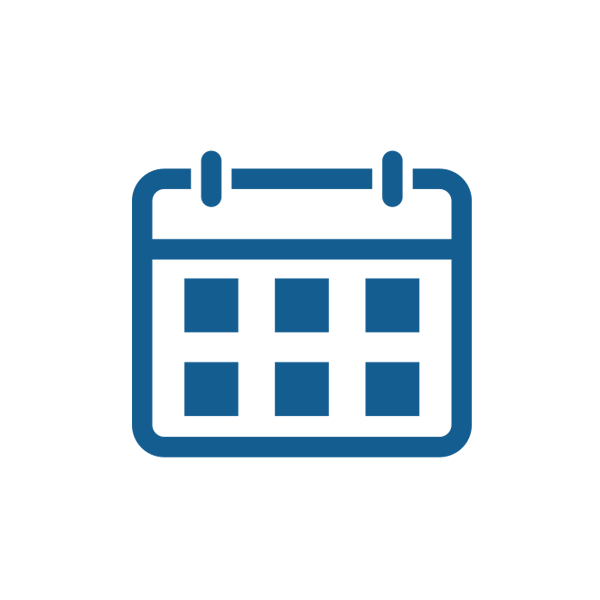 Autumn & Art 2020
<p>2020 <strong><a title="Autumn &amp; Art" href="https://www.visitwichita.com/events/annual-events/autumn-art/">Autumn &amp; Art</a></strong> at Bradley Fair is celebrating 11 years! The festival normally brings over 100 artists from 22 states (including 31 Kansas artists) to Wichita for the city's premier juried fine-art show and sale.</p> <p>Due to concerns about the COVID-19 pandemic, the traditionally alfresco fine-art event will instead be presented online, and will still include the opportunity to shop for art from fine artists and a virtual opening night Patron Party. During festival hours, attendees can visit artists' booths virtually to browse and buy the works for sale, and even talk with them via video chat. In addition to exploring and purchasing original artworks in a variety of media including jewelry, glass, drawing, fiber art, ceramics, woodwork and more, attendees can enjoy entertainment, artist demos, tutorials, fun for kids and more.</p> <p>One of the most popular elements of Autumn &amp; Art is the Opening Night Patron Party. This event will be transformed, packaged and delivered to your door as a beautifully appointed package, complete with gourmet food, wine, beer and spirits; Patron gifts including a limited edition mask; and a program with entertainment and activities. The <a title="Buy Now" href="https://www.eventbrite.com/e/autumn-art-patron-patio-party-in-a-box-tickets-114466468288" rel="nofollow" target="_blank"><strong>Patron Patio Party-in-a-Box</strong></a> is $100 per person. Proceeds help cover the cost of Autumn &amp; Art.</p> <p>Friday - 6-9pm<br />Saturday - 10am-7pm<br />Sunday - 10am-5pm</p>
Wichita, KS
America/Chicago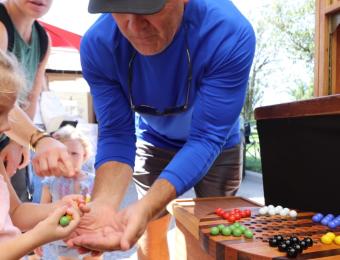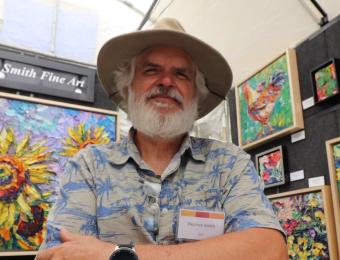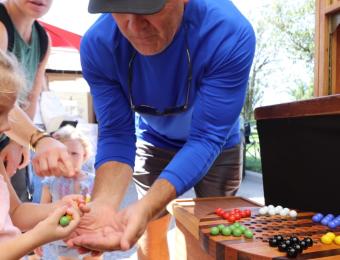 Back To Previous