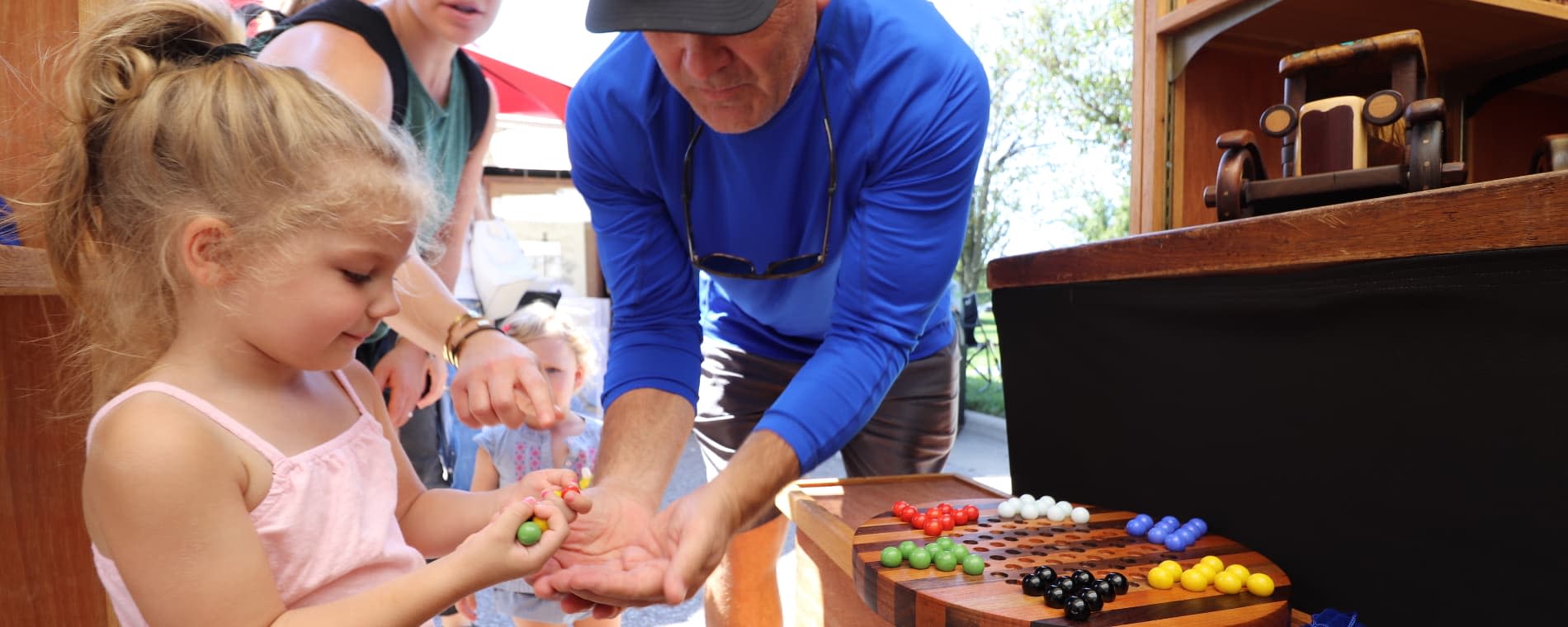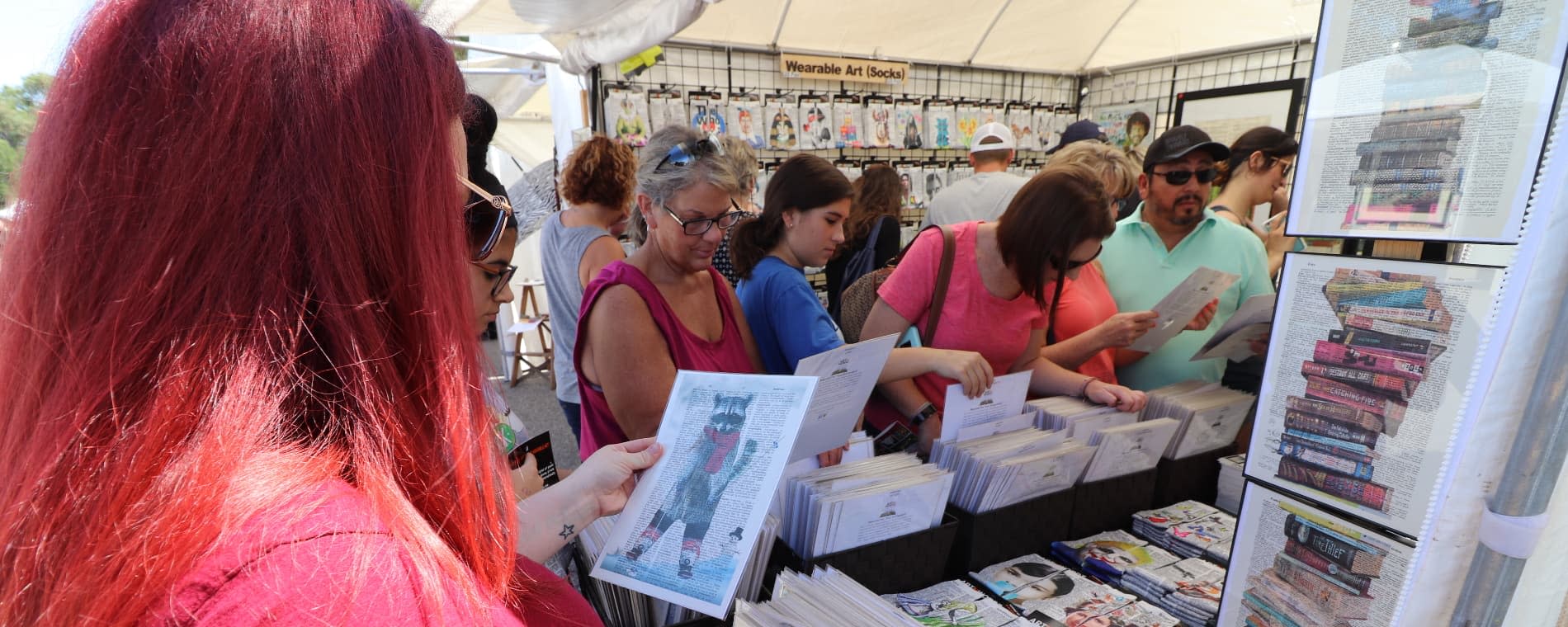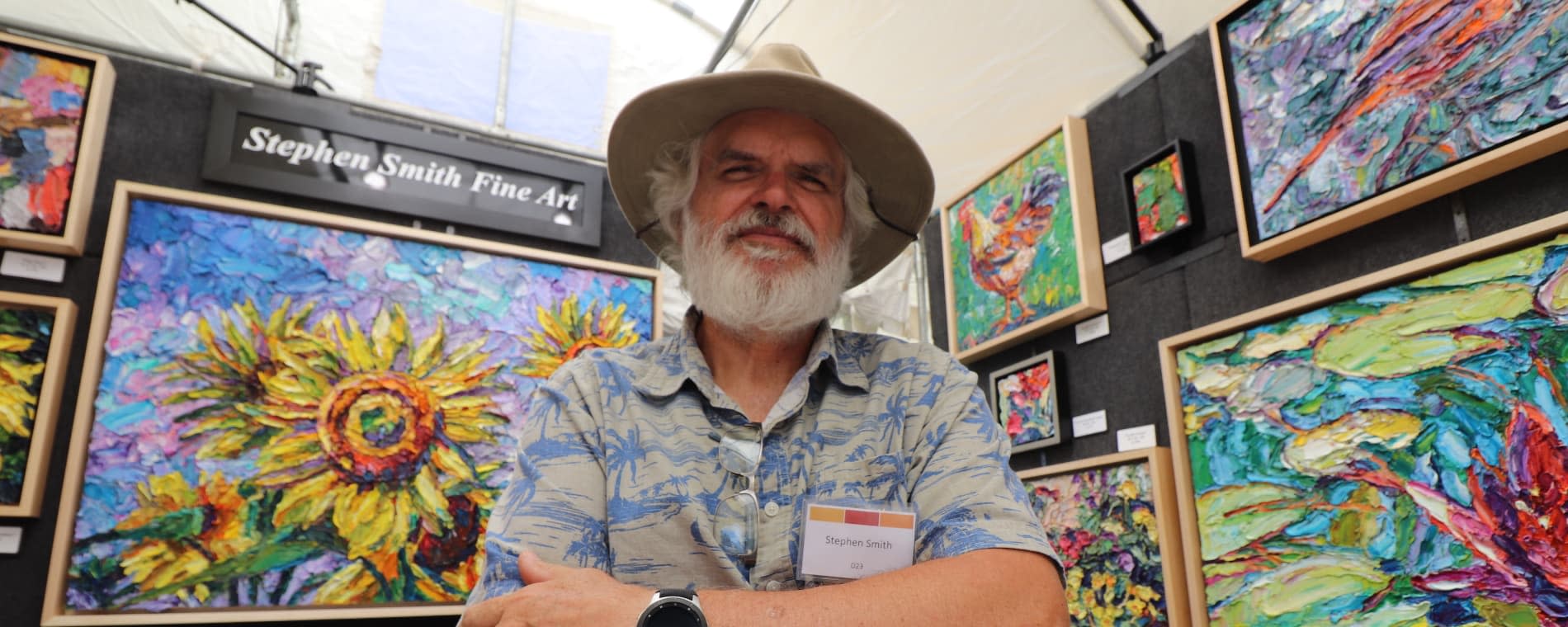 Back to Previous
Autumn & Art 2020
Various Times , September 18, 2020 - September 20, 2020 | Bradley Fair
2020 Autumn & Art at Bradley Fair is celebrating 11 years! The festival brings over 100 artists from 22 states (including 31 Kansas artists) to Wichita for the city's premier juried fine-art show and sale. Sip on wine or other beverages as you stroll through the parkway admiring handmade works of award-winning artists.
This year's event will feature original works in these categories: 2D Mixed Media, 3D Mixed Media, Ceramics, Digital Art, Drawing, Fiber, Glass, Graphics & Printmaking, Jewelry, Metalwork, Painting, Photography, Sculpture, and Wood.
Stay tuned to find out who this year's Featured Artist will be!
Bring your kids to create hands-on arts projects, shop at Artie's Clubhouse or enjoy art-themed games throughout the day.
If you become an Autumn & Art Patron, you can attend the opening night party with lavish foods, wines, a silent auction, live music and entertainment, gifts, coffee bar, reserved parking and complimentary beverages throughout the weekend. Patron tickets are $140.
Friday - 6-9pm
Saturday - 10am-7pm
Sunday - 10am-5pm
Admission:

FREE

Times:

Various Times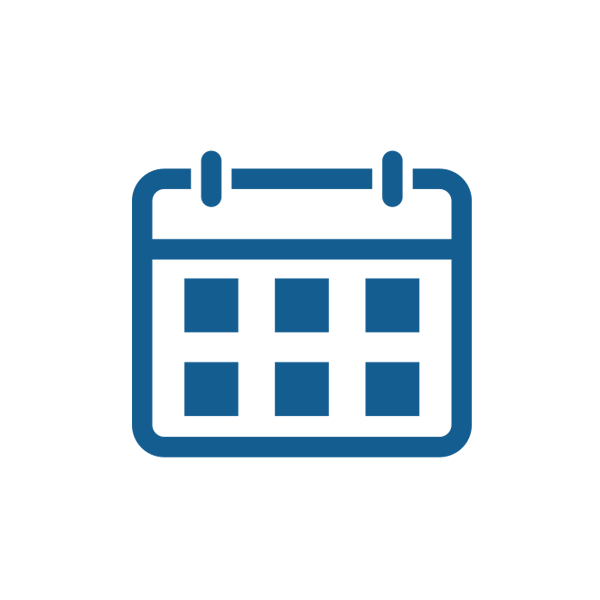 Autumn & Art 2020
<p>2020 <strong><a title="Autumn &amp; Art" href="https://www.visitwichita.com/events/annual-events/autumn-art/">Autumn &amp; Art</a></strong> at Bradley Fair is celebrating 11 years! The festival brings over 100 artists from 22 states (including 31 Kansas artists) to Wichita for the city's premier juried fine-art show and sale. Sip on wine or other beverages as you stroll through the parkway admiring handmade works of award-winning artists.</p> <p>This year's event will feature original works in these categories: 2D Mixed Media, 3D Mixed Media, Ceramics, Digital Art, Drawing, Fiber, Glass, Graphics &amp; Printmaking, Jewelry, Metalwork, Painting, Photography, Sculpture, and Wood.</p> <p>Stay tuned to find out who this year's Featured Artist will be!</p> <p>Bring your kids to create hands-on arts projects, shop at Artie's Clubhouse or enjoy art-themed games throughout the day.</p> <p>If you become an Autumn &amp; Art Patron, you can attend the opening night party with lavish foods, wines, a silent auction, live music and entertainment, gifts, coffee bar, reserved parking and complimentary beverages throughout the weekend. <strong><a title="Get Tickets" href="https://www.eventbrite.com/e/autumn-art-2019-patron-party-tickets-64573082829" rel="nofollow" target="_blank">Patron tickets are $140</a></strong>.</p> <p>Friday - 6-9pm<br />Saturday - 10am-7pm<br />Sunday - 10am-5pm</p>
2000 N Rock Rd #160 Wichita, KS
America/Chicago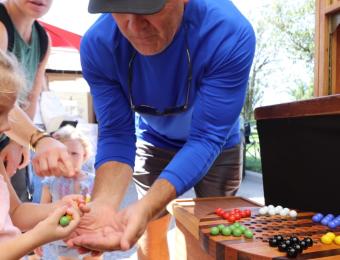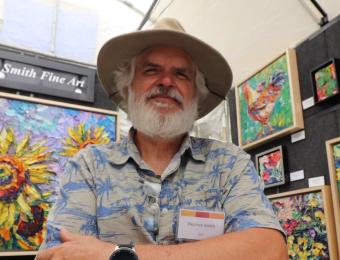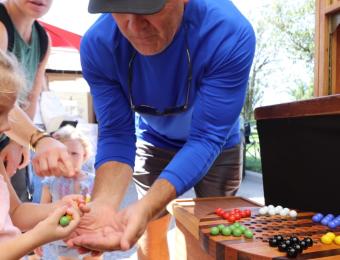 Back To Previous