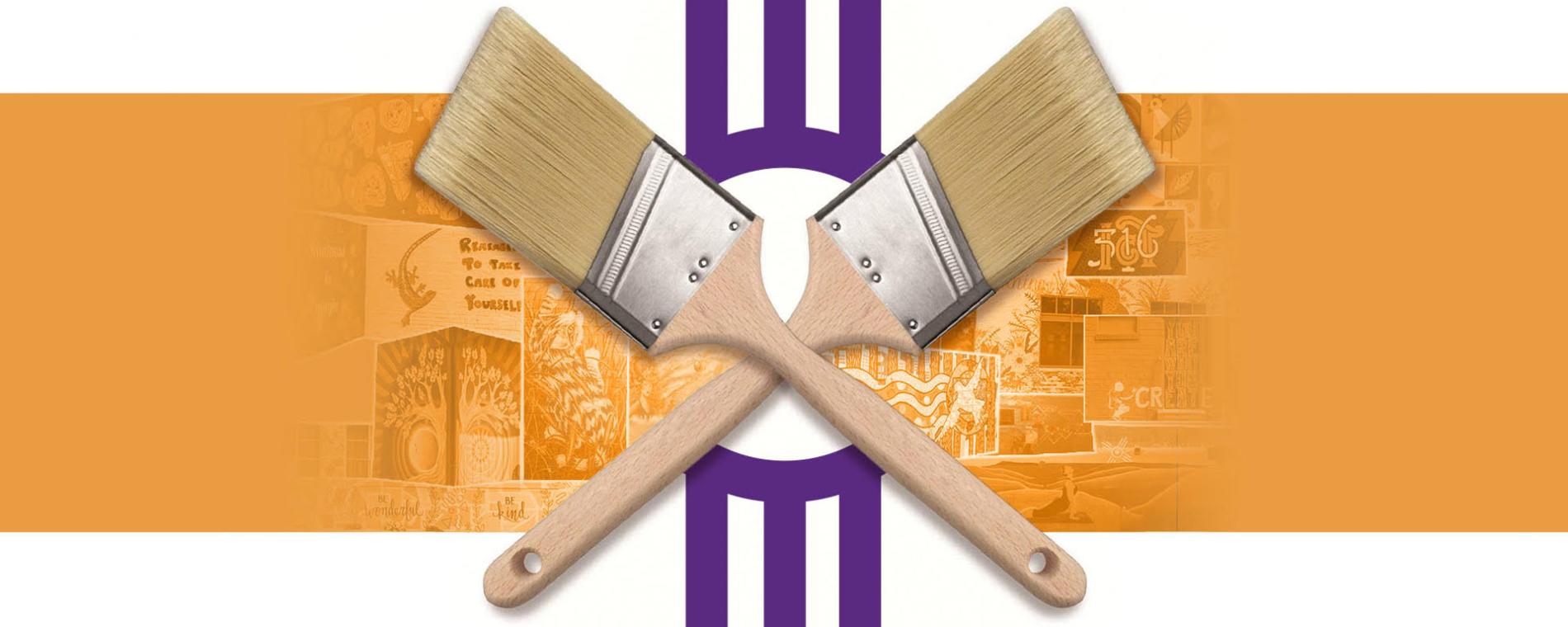 Back to Previous
Avenue Art Days
August 25, 2022 | Douglas Design District
Eight years and 107 murals later, we are announcing that this year's Avenue Art Days installation will be our eighth and final.

As murals throughout our community continue to grow in number and popularity, the AAD mission to establish street art as more than just graffiti and providing artists opportunities for public art, all while creating a walkable attractive destination of the DDD, has not only been met but exceeded!
This year's final installation will feature a single, large-scale legacy mural, inviting all artists and volunteers who have participated in years past, to contribute to the 2022 legacy piece.
One winning artist submission, will be selected by our AAD committee, and that artist will be awarded a $4000 stipend to lead the team of past AAD artists and friends during the weekend of August 25, 2022 in the installation of their winning design to be located on the entirety of the West facing wall of Moler's Camera. Submission deadline 12pm, July 18.
Recurrence:

Recurring daily

Days:

August 25, 2022 - August 28, 2022

2022-08-25 2022-08-28 Avenue Art Days <p class=""><strong>Eight years and 107 murals later, we are announcing that this year&rsquo;s Avenue Art Days installation will be our eighth and final.&nbsp;</strong>&nbsp;<br><br>As murals throughout our community continue to grow in number and popularity, the AAD&nbsp;mission to establish street art as more than just graffiti and providing&nbsp;artists opportunities for public art, all while creating a walkable attractive destination of the DDD, has not only been met but exceeded!</p> <p class="">This year&rsquo;s final installation will feature a <strong>single, large-scale legacy mural</strong>, inviting all artists and volunteers who have participated in years past, to contribute to the 2022 legacy piece.&nbsp;</p> <p class="">One&nbsp;winning artist submission, will be selected by our AAD committee,&nbsp;and that artist will be awarded a<strong> $4000 stipend</strong> to&nbsp;lead the team of past AAD artists and friends during the weekend of August 25, 2022 in the installation of their winning design to be located on the entirety of the West facing wall of Moler&rsquo;s Camera. Submission deadline 12pm, July 18.</p> Wichita, KS America/Chicago
Back To Previous