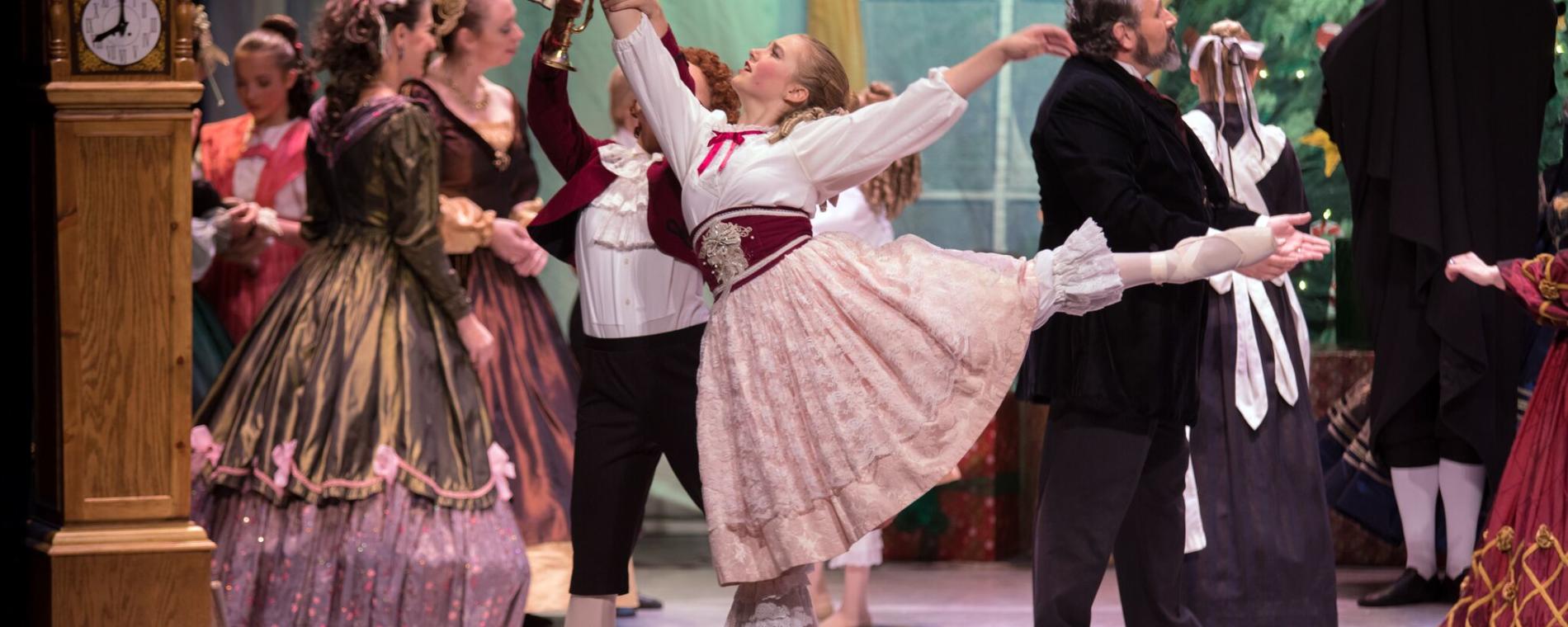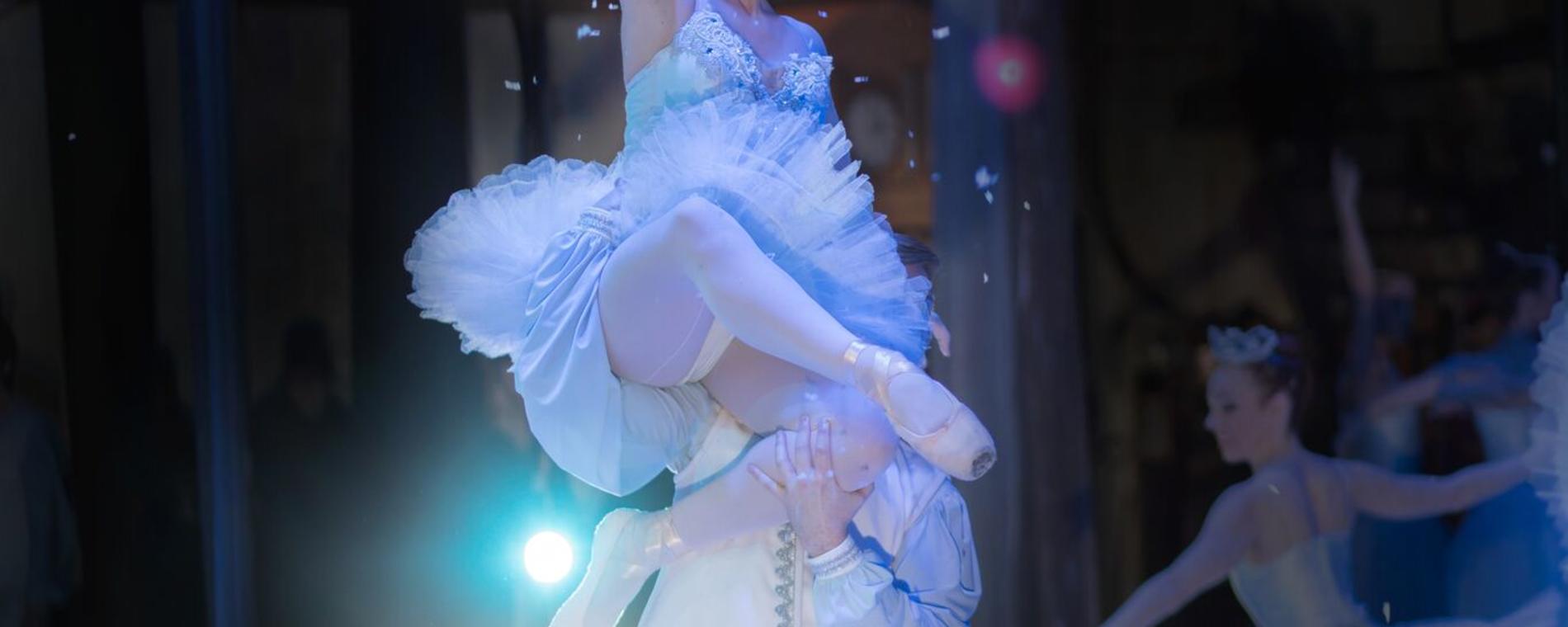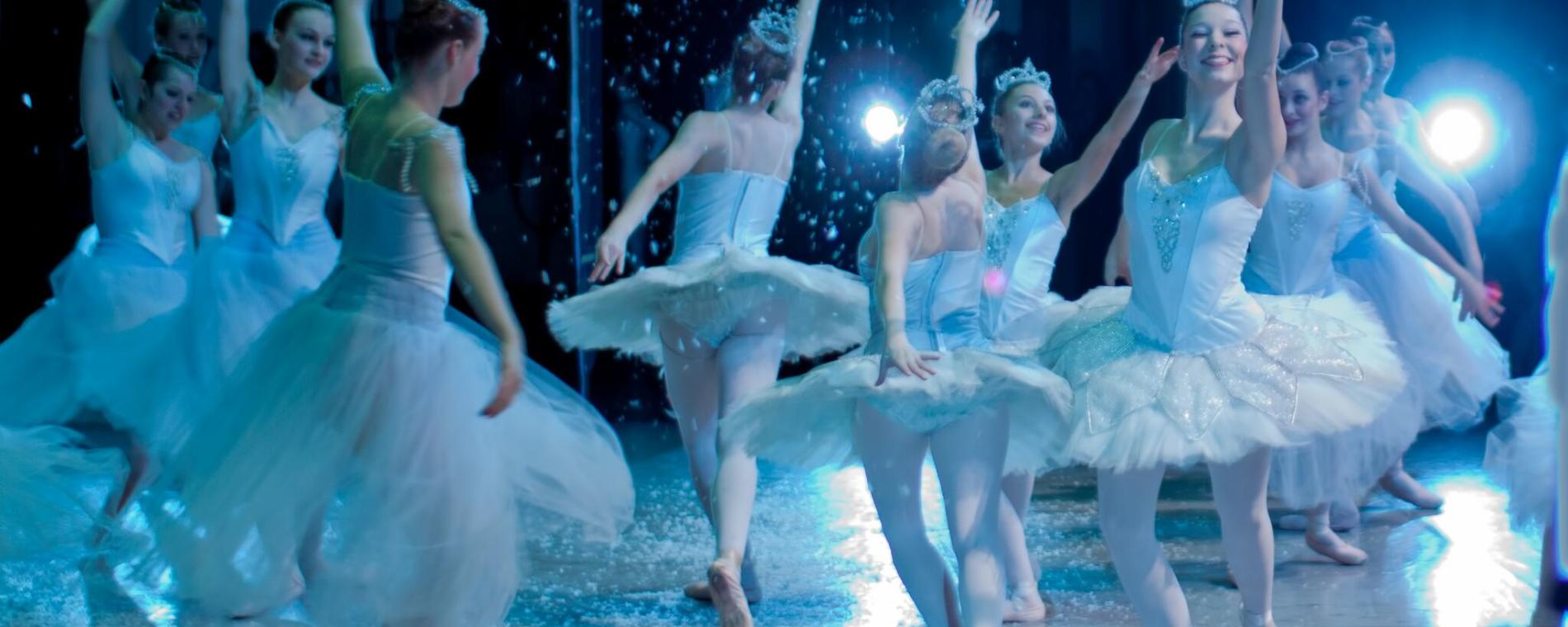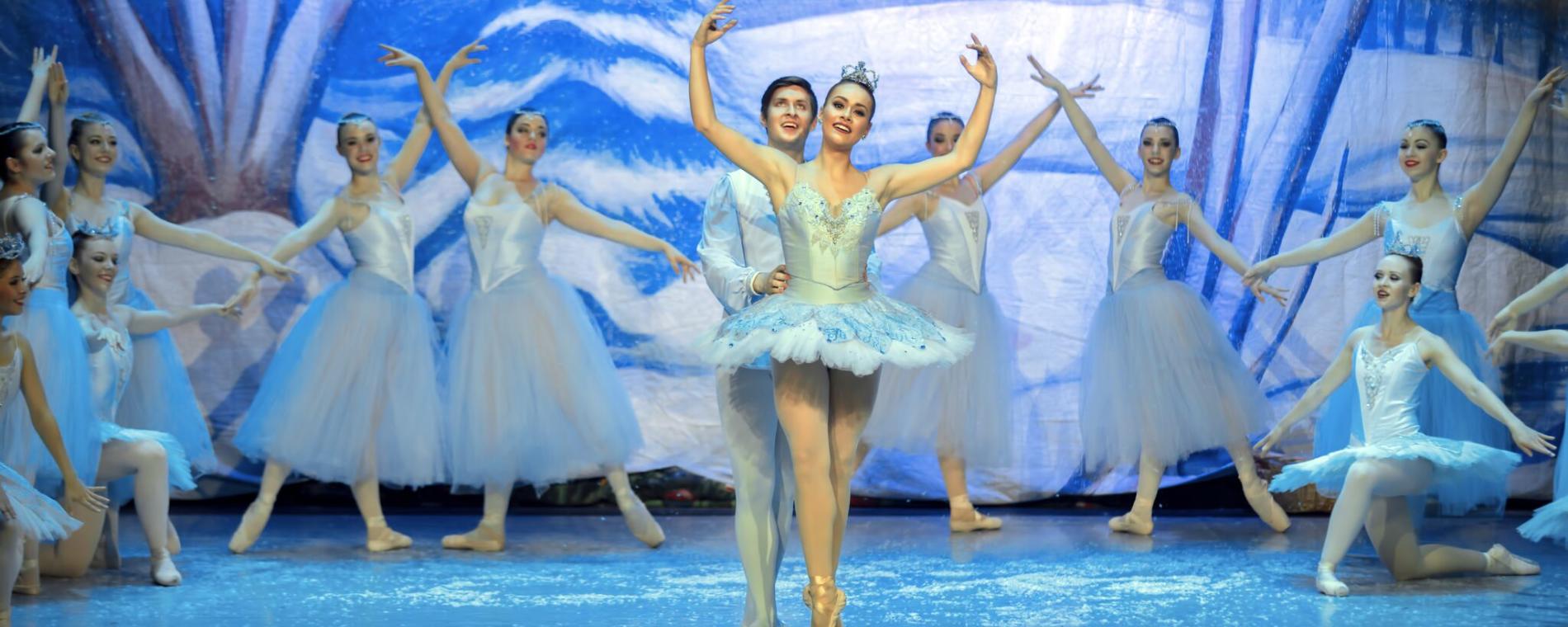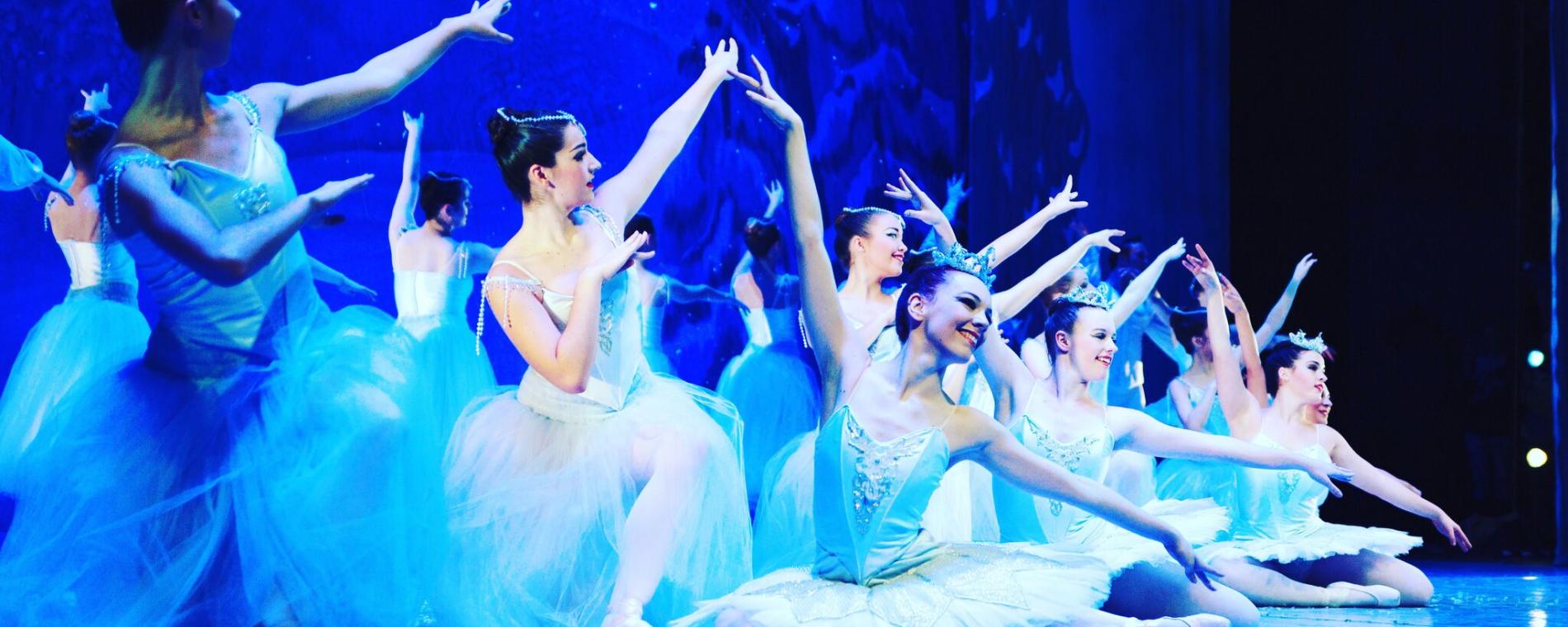 Back to Previous
Ballet Wichita's "The Nutcracker"
2pm or 7pm, December 10, 2021 | Century II Concert Hall
Ballet Wichita celebrates its 47th season with the premiere of the Nutcracker. This holiday family favorite based on the 1816 book by E.T. A Hoffman, is adapted by McLeod making the First Act exciting and the Second Act soul stirring! Alex Ossadnik's rendition of this timeless classic delighted audiences for the first time last year. His traditional, yet original and at times surprising telling of the story is guarantied to infuse the holidays with magic, warmth, joy and just a touch of humor.
This December, for one weekend only, Ballet Wichita will transport you to a magical world of dancing dolls, mischievous mice and sparkling snowflakes with the time-honored classic, The Nutcracker ballet with three (3) performances in Century II Concert Hall.
Choreographed and directed by Ballet Wichita's Resident Artistic Director, David Justin, the 47th annual production is a lavish fairy-tale and one of the holiday season's most treasured traditions.  Featuring professional dancers in lead roles and a cast of over 80 dancers from the Wichita community, please join us as we journey through the Kingdom of Sweets and create lasting Nutcracker memories together.
All performances are in collaboration with the Ballet Wichita Orchestra playing Tchaikovsky's lyrical and dramatic score live under the direction of Mark Laycock.
Tickets start at $25 and are available online at wichitatix.com or at the WichitaTix Box office.
The show is suitable for ages 3 years and up.
Performances
Friday, Dec. 10 - 7pm
Saturday, Dec. 11 - 7pm
Sunday, Dec. 12 - 2pm
Admission:

Tickets start at $25

Buy Tickets
Recurrence:

Recurring daily

Days:

December 10, 2021 - December 12, 2021

2021-12-10 2021-12-12 Ballet Wichita's "The Nutcracker" <p style="text-align: center;" align="center">Ballet Wichita celebrates its 47<sup>th</sup> season with the premiere of the Nutcracker. This holiday family favorite based on the 1816 book by E.T. A Hoffman, is adapted by McLeod making the First Act exciting and the Second Act soul stirring! <span>Alex Ossadnik's rendition of this timeless classic delighted audiences for the first time last year. His traditional, yet original and at times surprising telling of the story is guarantied to infuse the holidays with magic, warmth, joy and just a touch of humor.</span></p> <p style="text-align: center;">This December, for one weekend only, Ballet Wichita will transport you to a magical world of dancing dolls, mischievous mice and sparkling snowflakes with the time-honored classic, <a href="https://balletwichita.com/new-leadership-47th-nutcracker/" rel="noopener" target="_blank"><em>The</em> <em>Nutcracker</em></a> ballet with three (3) performances in <a href="https://www.century2.org/Pages/Events.aspx" rel="noopener" target="_blank">Century II Concert Hall</a>.</p> <p style="text-align: center;">Choreographed and directed by Ballet Wichita's Resident Artistic Director, <a href="https://balletwichita.com/resident-director/" rel="noopener" target="_blank">David Justin</a>, the <strong>47th annual production</strong> is a lavish fairy-tale and<em> </em>one of the holiday season's most treasured traditions.  Featuring professional dancers in lead roles and a cast of over 80 dancers from the Wichita community, please join us as we journey through the Kingdom of Sweets and create lasting <em>Nutcracker</em><em> </em>memories together.</p> <p style="text-align: center;">All performances are in collaboration with the <strong>Ballet Wichita Orchestra</strong> playing Tchaikovsky's lyrical and dramatic score live under the direction of Mark Laycock.</p> <p style="text-align: center;">Tickets start at $25 and are available online at <a href="http://wichitatix.com/" rel="noopener" target="_blank" data-saferedirecturl="https://www.google.com/url?q=http://wichitatix.com&amp;source=gmail&amp;ust=1635198952818000&amp;usg=AFQjCNH2-K0VLCq4XdfYCvgsRMdNraBsZg">wichitatix.com</a> or at the WichitaTix Box office.</p> <p style="text-align: center;" align="center"><strong><em>The show is suitable for ages 3 years and up.</em></strong></p> <p style="text-align: center;" align="center"><span style="text-decoration: underline;">Performances<br /></span>Friday, Dec. 10 - 7pm<br />Saturday, Dec. 11 - 7pm<br />Sunday, Dec. 12 - 2pm</p> 225 W. Douglas Ave. Wichita, KS America/Chicago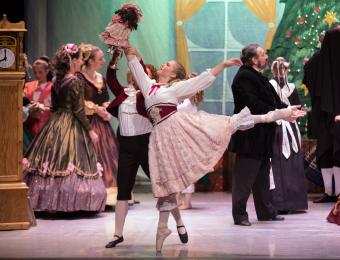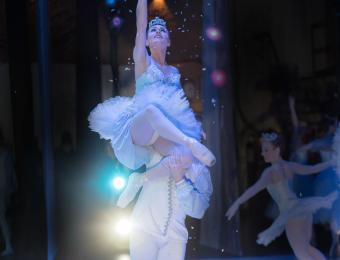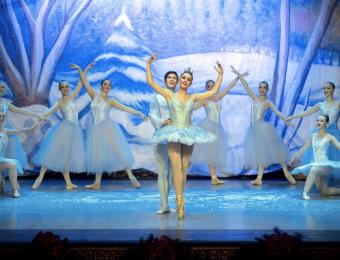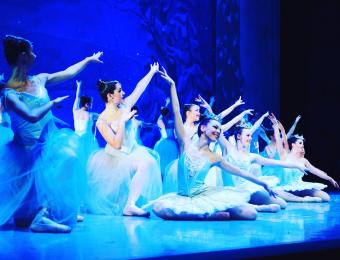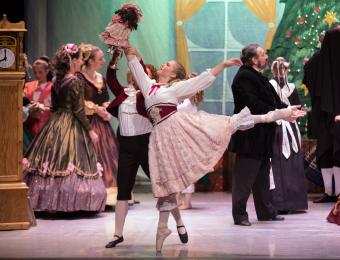 Back To Previous