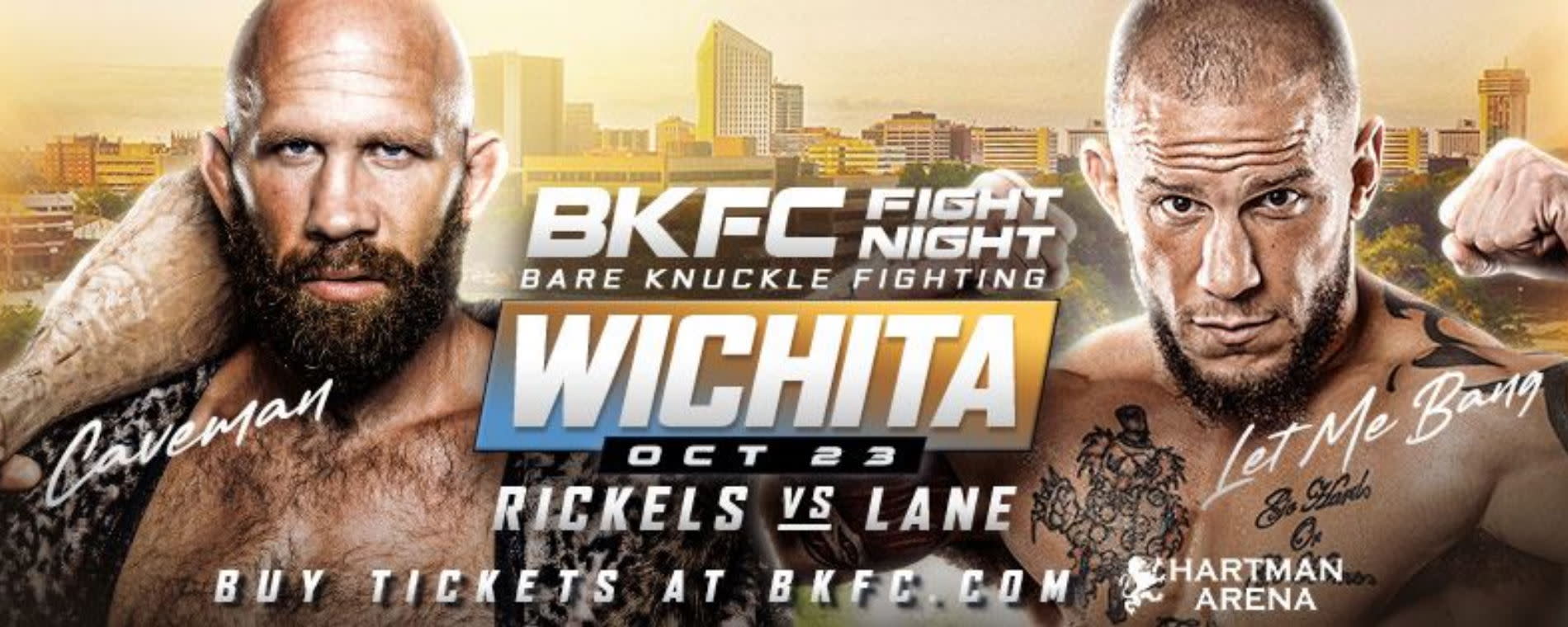 Back to Previous
Bare Knuckle Fight Night - Rickels vs Lane
7:00pm, October 23, 2021 | Hartman Arena
David "Caveman" Rickels is headed back to Hartman Arena for Bare Knuckle Fight Night on Saturday, October 23rd! Watch Caveman and Lane face off head-to-head in a revolutionary circular four-rope ring, designed to encourage fast-paced and exciting bouts!
The patented BKFC "Squared Circle" contains scratch lines, based on the Broughton Rules which governed bare-knuckle fighting in the 19th century, and which requires fighters to "Toe the Line": start every round face to face, and just inches apart.
This is a night full of fights that you won't want to miss!
For this event, masks are recommended, but not required.
Admission:

$35, $55, & $75; Tables $100 & $200 per seat (must buy all 6)

Get Tickets
Days:

October 23, 2021

2021-10-23 2021-10-23 19:00:00 Bare Knuckle Fight Night - Rickels vs Lane <p>David "Caveman" Rickels is headed back to Hartman Arena for Bare Knuckle Fight Night on Saturday, October 23rd! Watch Caveman and Lane face off head-to-head in a revolutionary circular four-rope ring, designed to encourage fast-paced and exciting bouts!</p> <p>The patented BKFC "Squared Circle" contains scratch lines, based on the Broughton Rules which governed bare-knuckle fighting in the 19th century, and which requires fighters to "Toe the Line": start every round face to face, and just inches apart.</p> <p>This is a night full of fights that you won't want to miss!</p> <p>For this event, masks are recommended, but not required.</p> 8151 N. Hartman Arena Drive Park City, KS America/Chicago
Back To Previous