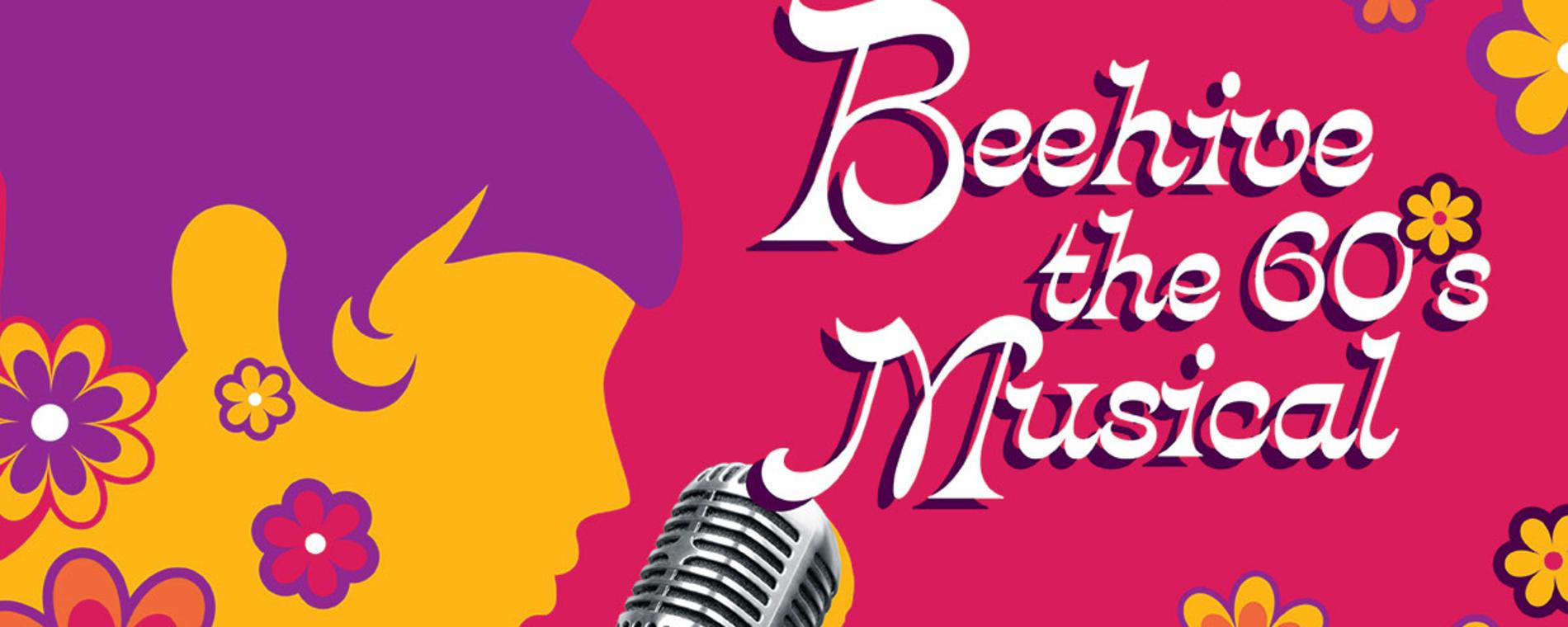 Back to Previous
"Beehive, the 60's Musical"
Thurs-Sat: 8:00 PM | Sun: 2:00 PM, June 8, 2023 | The Forum Theatre
BEEHIVE – The '60s Musical is a loving, rockin' celebration of that era's powerful female voices whose music stands the test of time with over two dozen timeless hits.  The show takes you on a song-filled journey told from the perspective of six women coming of age during this unforgettable time, taking us from their first Beehive Dance through a decade of change. BEEHIVE – The '60s Musical will have you dancing in the aisles!
Recurrence:

Recurring weekly on Sunday, Thursday, Friday, Saturday

Days:

May 25, 2023 - June 11, 2023

>

2023-06-08 2023-06-11 "Beehive, the 60's Musical" <p>BEEHIVE &#8211; The '60s Musical is a loving, rockin' celebration of that era's powerful female voices whose music stands the test of time with over two dozen timeless hits.  The show takes you on a song-filled journey told from the perspective of six women coming of age during this unforgettable time, taking us from their first Beehive Dance through a decade of change. BEEHIVE &#8211; The '60s Musical will have you dancing in the aisles!</p> 330 N. Broadway Wichita, KS America/Chicago
Back To Previous