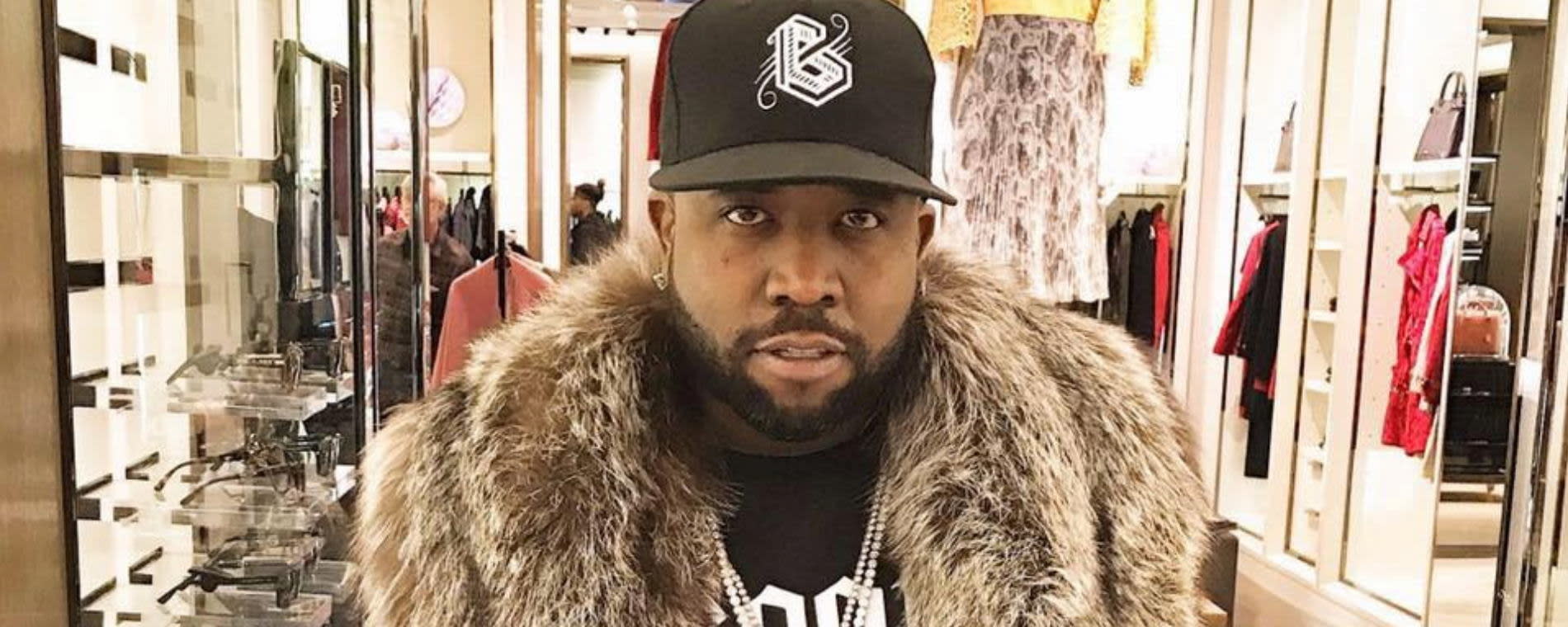 Back to Previous
Big Boi - Wichita Riverfest 2021
Time TBD, October 1, 2021 | Acura Stage
Big Boi, the rapper, songwriter, actor, record producer and founding member of the southern hip hop duo Outkast, is the headliner of an evening at Wichita Riverfest that fuses funk, soul, hip hop, rock and spoken word with performances by New Orleans-based Tank and the Bangas as well as local favorites Rudy Love, Jr. and Keo & Them.
Le Khoa, winner of the Ad Astra Song Competition People's Choice award, will perform their song, "What Have We Done to Our World?"
The event is hosted by media partner Channel 96.3.
The concert follows the Safelite AutoGlass® Sundown Parade.
VIP
Enjoy a front-of-house view of the concert with private cash bar and private restrooms: $25 (buy now)
Purchase online via link below or at the WAVE box office, 650 E. 2nd St. (11 a.m. to 5 p.m., Monday-Friday)
All VIP ticket-holders must have a Riverfest button to enter (a button is not included in the VIP ticket.)
Don't miss any of the 2021 Riverfest concerts! 
Admission:

Free with Riverfest button

Get Buttons
Days:

October 1, 2021

2021-10-01 2021-10-01 Big Boi - Wichita Riverfest 2021 <p>Big Boi, the rapper, songwriter, actor, record producer and founding member of the southern hip hop duo Outkast, is the headliner of an evening at <a title="Wichita Riverfest" href="https://www.visitwichita.com/events/annual-events/riverfest/"><strong>Wichita Riverfest</strong></a> that fuses funk, soul, hip hop, rock and spoken word with performances by New Orleans-based Tank and the Bangas as well as local favorites Rudy Love, Jr. and Keo &amp; Them.</p> <p>Le Khoa, winner of the Ad Astra Song Competition People's Choice award, will perform their song, "What Have We Done to Our World?"</p> <p>The event is hosted by media partner Channel 96.3.</p> <p>The concert follows the <a title="Riverfest Sundown Parade" href="https://www.visitwichita.com/event/safelite-autoglass-sundown-parade-wichita-riverfest-2021/33643/"><strong>Safelite AutoGlass® Sundown Parade</strong></a>.</p> <p><span style="text-decoration: underline;"><strong>VIP</strong></span><br />Enjoy a front-of-house view of the concert with private cash bar and private restrooms: $25 (<a title="VIP Tickets" href="https://www.eventbrite.com/e/riverfest-vip-big-boi-tickets-163701853651" rel="nofollow" target="_blank"><strong>buy now</strong></a>)<br />Purchase online via link below or at the WAVE box office, 650 E. 2nd St. (11 a.m. to 5 p.m., Monday-Friday)</p> <p><em>All VIP ticket-holders must have a Riverfest button to enter (a button is not included in the VIP ticket.)</em></p> <p>Don't miss any of the <a title="Riverfest Concerts" href="https://www.visitwichita.com/events/annual-events/riverfest/riverfest-concerts/"><strong>2021 Riverfest concerts</strong></a>! </p> 225 W. Douglas Ave. Wichita, KS America/Chicago
Back To Previous