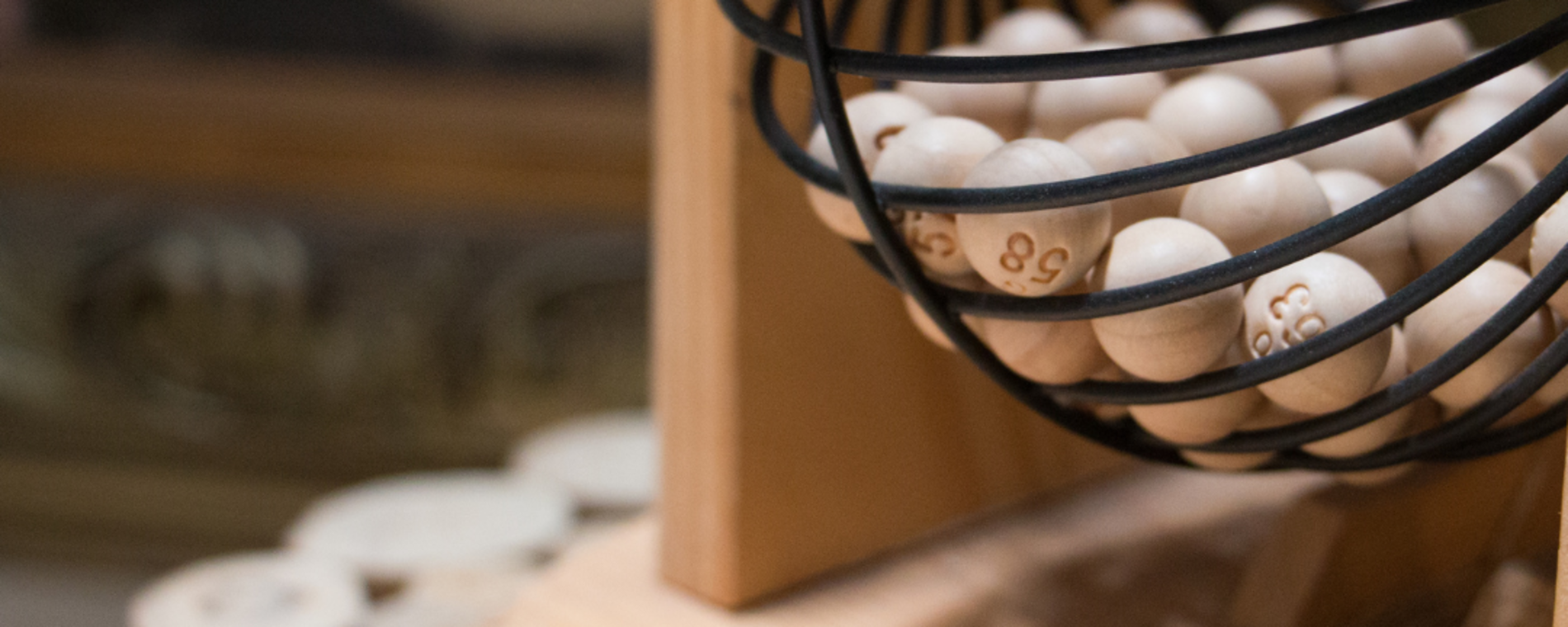 Back to Previous
Bingo for Prizes
From: 06:30 PM to 08:00 PM, December 9, 2021 | Exploration Place
An engaging night of bingo themed for the season is set for Dec. 9. Prizes will be awarded for each round with the grand prize for each night being two tickets to our annual Death By Chocolate event in April!
Prizes include:
Amazon gift card(s)
Santa's Pancake Party tickets
Exhibit & dome theater passes
Illuminations at Botanica passes
Grand prize: 2 tickets to Death by Chocolate!
$15 entry per person includes six rounds of Bingo and free popcorn. Exploration Place members receive 15 percent off. All ages are welcome to register and play.
This event is part of Food Truck Thursdays. Stop by and grab dinner from the food trucks and then join us in Waterway Hall. Doors open at 6 p.m., first game starts at 6:30 p.m.
Admission:

$15, 15% off for members

Days:

December 9, 2021

2021-12-09 2021-12-09 20:00:00 Bingo for Prizes <p>An engaging night of bingo themed for the season is set for Dec. 9. Prizes will be awarded for each round with the grand prize for each night being two tickets to our annual Death By Chocolate event in April!</p> <p>Prizes include:</p> <ul> <li>Amazon gift card(s)</li> <li>Santa's Pancake Party tickets</li> <li>Exhibit &amp; dome theater passes</li> <li>Illuminations at Botanica passes</li> <li>Grand prize: 2 tickets to Death by Chocolate!</li> </ul> <p>$15 entry per person includes six rounds of Bingo and free popcorn. Exploration Place members receive 15 percent off. All ages are welcome to register and play.</p> <p>This event is part of Food Truck Thursdays. Stop by and grab dinner from the food trucks and then join us in Waterway Hall. Doors open at 6 p.m., first game starts at 6:30 p.m.</p> 300 N McLean Blvd Wichita, KS America/Chicago
Back To Previous