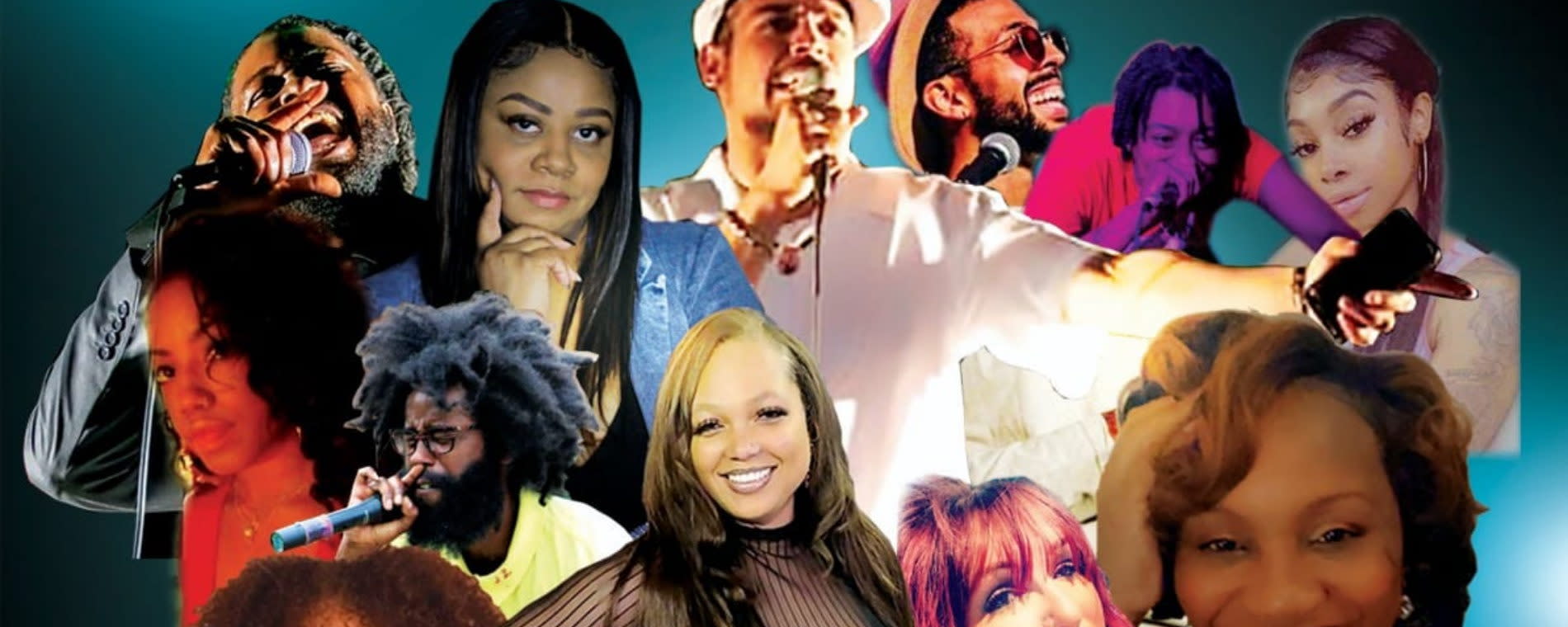 Back to Previous
Blk August - Animals in the Street
8:00pm, August 7, 2021 | WAVE
A celebration and memorial for Blk Revolutionaries and the fight for freedom. 
Black August originated in the California penal system to honor fallen Freedom Fighters, Jonathan Jackson, George Jackson, William Christmas, James McClain, and Khatari Gaulden. Jonathan Jackson was gunned down outside the Marin County California courthouse on August 7, 1970 as he attempted to liberate three imprisoned Black Liberation Fighters: James McClain, William Christmas and Ruchell Magee.
Black August acknowledges the fallen comrades that die, sacrifice and struggle for the self-determination and liberation of the Captive Black colony. The observance extended beyond the penal system through freedom fighting organizations and some early hip hop performers. A number of revolutionary events have taken place in August and it is my hope to put together a program that uses art to highlight those that have given their life and how we can unify, organize, and overcome.
We have a youth essay contest and the winners will be performing at the event. We also are planning a tribute for the black people killed at the hands of the police. Artists have always given a voice to the impoverished and under-served in times of unrest, and i want this show to make a statement.
Come celebrate the sacrifices that have been made for our Magnificent Melanin to shine!
Admission:

Free, donations accepted

Days:

August 7, 2021

2021-08-07 2021-08-07 20:00:00 Blk August - Animals in the Street <p>A celebration and memorial for Blk Revolutionaries and the fight for freedom. </p> <p>Black August originated in the California penal system to honor fallen Freedom Fighters, Jonathan Jackson, George Jackson, William Christmas, James McClain, and Khatari Gaulden. Jonathan Jackson was gunned down outside the Marin County California courthouse on August 7, 1970 as he attempted to liberate three imprisoned Black Liberation Fighters: James McClain, William Christmas and Ruchell Magee.</p> <p>Black August acknowledges the fallen comrades that die, sacrifice and struggle for the self-determination and liberation of the Captive Black colony. The observance extended beyond the penal system through freedom fighting organizations and some early hip hop performers. A number of revolutionary events have taken place in August and it is my hope to put together a program that uses art to highlight those that have given their life and how we can unify, organize, and overcome.</p> <p>We have a youth essay contest and the winners will be performing at the event. We also are planning a tribute for the black people killed at the hands of the police. Artists have always given a voice to the impoverished and under-served in times of unrest, and i want this show to make a statement.</p> <p>Come celebrate the sacrifices that have been made for our Magnificent Melanin to shine!</p> 650 E. 2nd St. N. Wichita, KS America/Chicago
Back To Previous