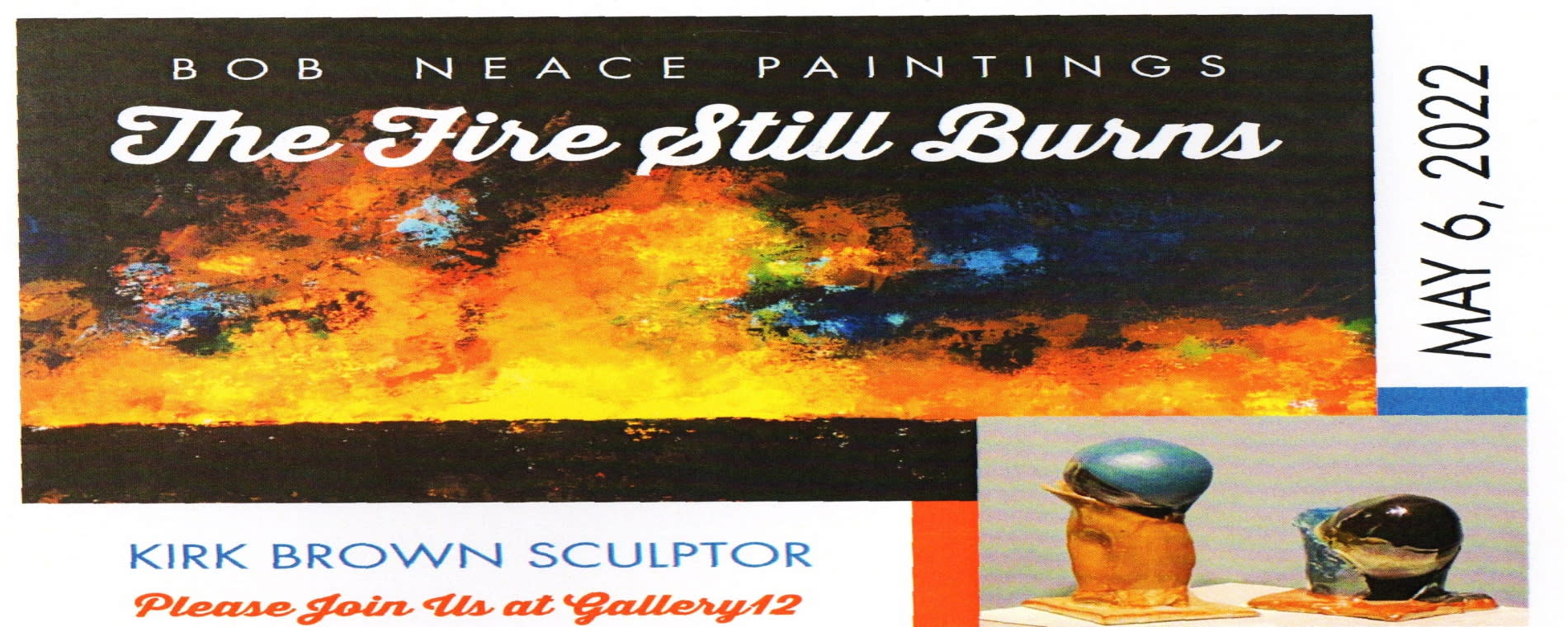 Back to Previous
Bob Neace "The Fire Still Burns" featuring Kirk Brown Sculptor
12:00 PM, May 17, 2022 | Gallery XII
First Friday Gallery opening on May 6th for member artist/painter Bob Neace and consignment artist Kirk Brown at Gallery 12. 412 E. Douglas. The opening will be held from noon to 8 p.m. Gallery regular hours are from noon to 6 p.m. Tuesday through Saturday. This exhibition will be on view till May 28th.

Gallery 12 is an artist-run cooperative gallery first established in 1977. It currently has 21 artist members and 20 consignment artists. The gallery has a very diverse selection of artworks for sale: oil, acrylic and watercolor paintings; original prints, jewelry, ceramics, sculpture and art photography.

All exhibitions are free and open to the public.
Admission:

Free

Recurrence:

Recurring daily

Days:

May 6, 2022 - May 28, 2022

2022-05-17 2022-05-28 21:00:00 Bob Neace "The Fire Still Burns" featuring Kirk Brown Sculptor <p>First Friday Gallery opening on May 6th for member artist/painter Bob Neace and consignment artist Kirk Brown at Gallery 12. 412 E. Douglas. The opening will be held from noon to 8 p.m. Gallery regular hours are from noon to 6 p.m. Tuesday through Saturday. This exhibition will be on view till May 28th.<br /><br />Gallery 12 is an artist-run cooperative gallery first established in 1977. It currently has 21 artist members and 20 consignment artists. The gallery has a very diverse selection of artworks for sale: oil, acrylic and watercolor paintings; original prints, jewelry, ceramics, sculpture and art photography.<br /><br />All exhibitions are free and open to the public.</p> 412 E. Douglas Ave. Wichita, KS America/Chicago
Back To Previous