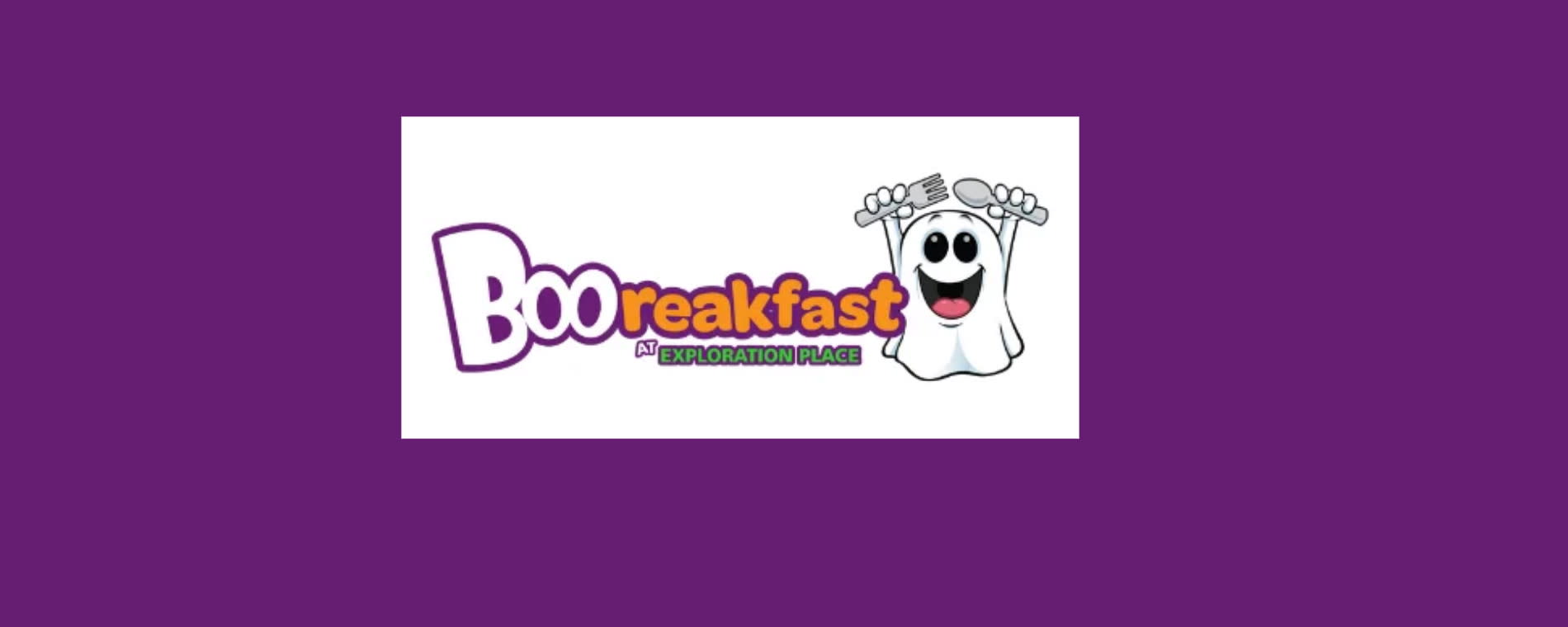 Back to Previous
Boo'reakfast at Exploration Place
Various Times, October 23, 2021 | Exploration Place
Spooky season has begun! Join us for a fun-filled, family friendly Boo'reakfast event that is sure to become an annual tradition.
Feast on Boo'rito bowls among other delicious treats. Adults can enjoy a Boo'spresso from our coffee bar. Dress in costumes, enjoy games and activities, harness a dragon's breath, document the fun in our photo booth, and all kids will receive a treat bag on the way out. We will have special guests visiting throughout the weekend for photo ops and opportunities for your kiddo to interact with some of their favorite characters.
Ticket includes breakfast and admission to all Exploration Place exhibits for the day.
Saturday - 8am, 9am, 10am, and 11am
Sunday - 8am, 9am, 10am, and 11am
Reservations are required, and space is limited. Each person attending the breakfast needs to purchase a ticket except for children under 1 year old.
Admission:

Adults $20; Children $15; Exploration Place members receive 15% off

Recurrence:

Recurring daily

Days:

October 23, 2021 - October 24, 2021

2021-10-23 2021-10-24 Boo'reakfast at Exploration Place <p>Spooky season has begun! Join us for a fun-filled, family friendly Boo'reakfast event that is sure to become an annual tradition.</p> <p>Feast on Boo'rito bowls among other delicious treats. Adults can enjoy a Boo'spresso from our coffee bar. Dress in costumes, enjoy games and activities, harness a dragon's breath, document the fun in our photo booth, and all kids will receive a treat bag on the way out. We will have special guests visiting throughout the weekend for photo ops and opportunities for your kiddo to interact with some of their favorite characters.</p> <p>Ticket includes breakfast and admission to all Exploration Place exhibits for the day.</p> <p>Saturday - 8am, 9am, 10am, and 11am<br />Sunday - 8am, 9am, 10am, and 11am</p> <p>Reservations are required, and space is limited. Each person attending the breakfast needs to purchase a ticket except for children under 1 year old.</p> 300 N McLean Blvd. Wichita, KS America/Chicago
Back To Previous