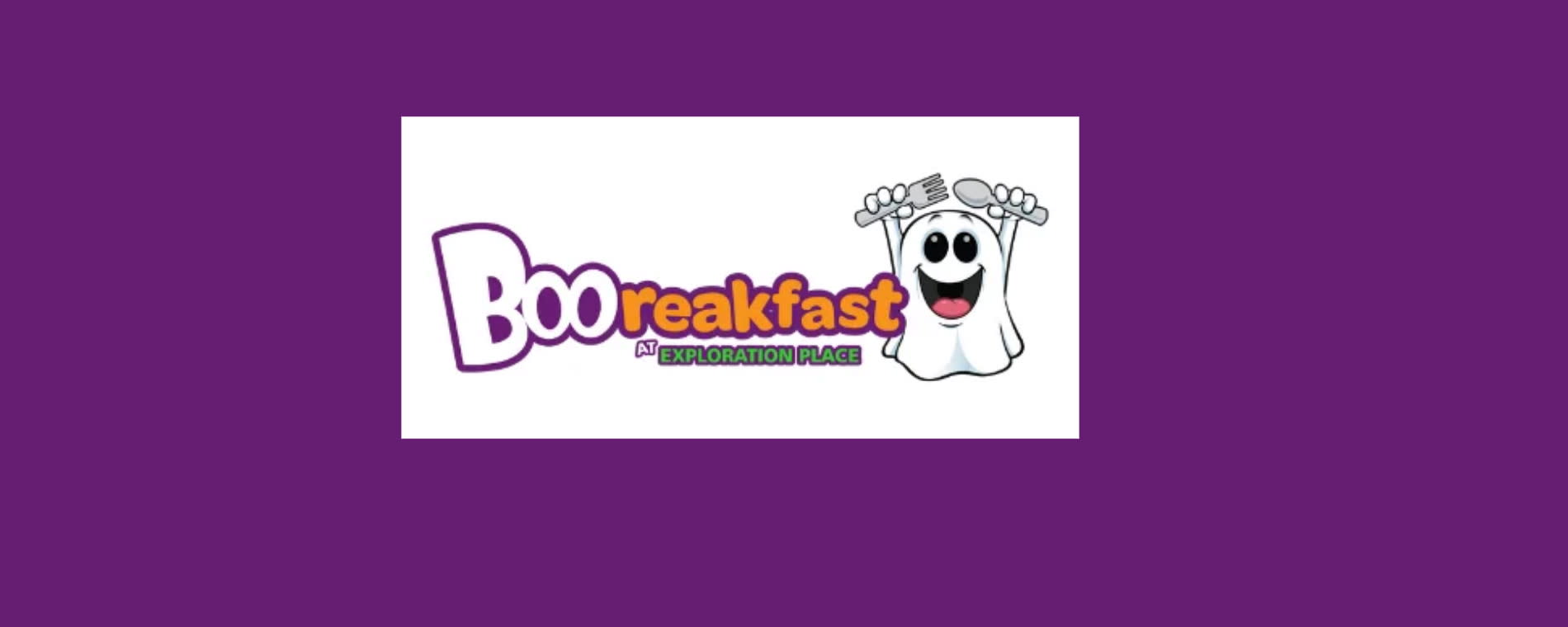 Back to Previous
Boo'reakfast at Exploration Place
From: 08:00 AM to 12:00 PM, October 22, 2022 | Exploration Place
Spooky season is here! Join us for a fun-filled and family friendly breakfast event where your child's favorite characters will bring out all the boos and ahhs. Your boo-crew can interact with popular princesses, heroes and other characters as well as join them for a photo opp. Feast on a continental breakfast that includes a yogurt parfait bar, fresh fruit and gooey cinnamon rolls. Adults can enjoy a coffee from our boo'spresso bar! Come dressed in costume, enjoy games and activities, write a note in ghost ink, document the fun in the photo booth and all kids will receive a treat bag as you leave. Once you finish breakfast and games, explore the museum for a fun-filled day of play – all included in your ticket.
Schedule
Saturday, October 22
8 am, 9 am and 10 am
Ticket includes breakfast and admission to all Exploration Place exhibits, including Thomas & Friends: Explore the Rails, for the entire day.
Reservations are required, and space is limited. Each person attending the breakfast needs to purchase a ticket except for children under 1 year old.
Admission:

Adults and Children: $18, Exploration Place Members: $15

Days:

October 22, 2022

>

2022-10-22 2022-10-22 12:00:00 Boo'reakfast at Exploration Place <p>Spooky season is here! Join us for a fun-filled and family friendly breakfast event where your child's favorite characters will bring out all the boos and ahhs. Your boo-crew can interact with popular princesses, heroes and other characters as well as join them for a photo opp. Feast on a continental breakfast that includes a yogurt parfait bar, fresh fruit and gooey cinnamon rolls. Adults can enjoy a coffee from our boo'spresso bar! Come dressed in costume, enjoy games and activities, write a note in ghost ink, document the fun in the photo booth and all kids will receive a treat bag as you leave. Once you finish breakfast and games, explore the museum for a fun-filled day of play &#8211; all included in your ticket.</p> <p><strong>Schedule</strong><br>Saturday, October 22<br>8 am, 9 am and 10 am</p> <p>Ticket includes breakfast and admission to all Exploration Place exhibits, including <a href="https://exploration.org/exhibits" target="_blank" rel="noopener">Thomas &amp; Friends: Explore the Rails,</a> for the entire day.</p> <p><em>Reservations are required, and space is limited. Each person attending the breakfast needs to purchase a ticket except for children under 1 year old.</em></p> 300 N McLean Blvd Wichita, KS America/Chicago
Back To Previous