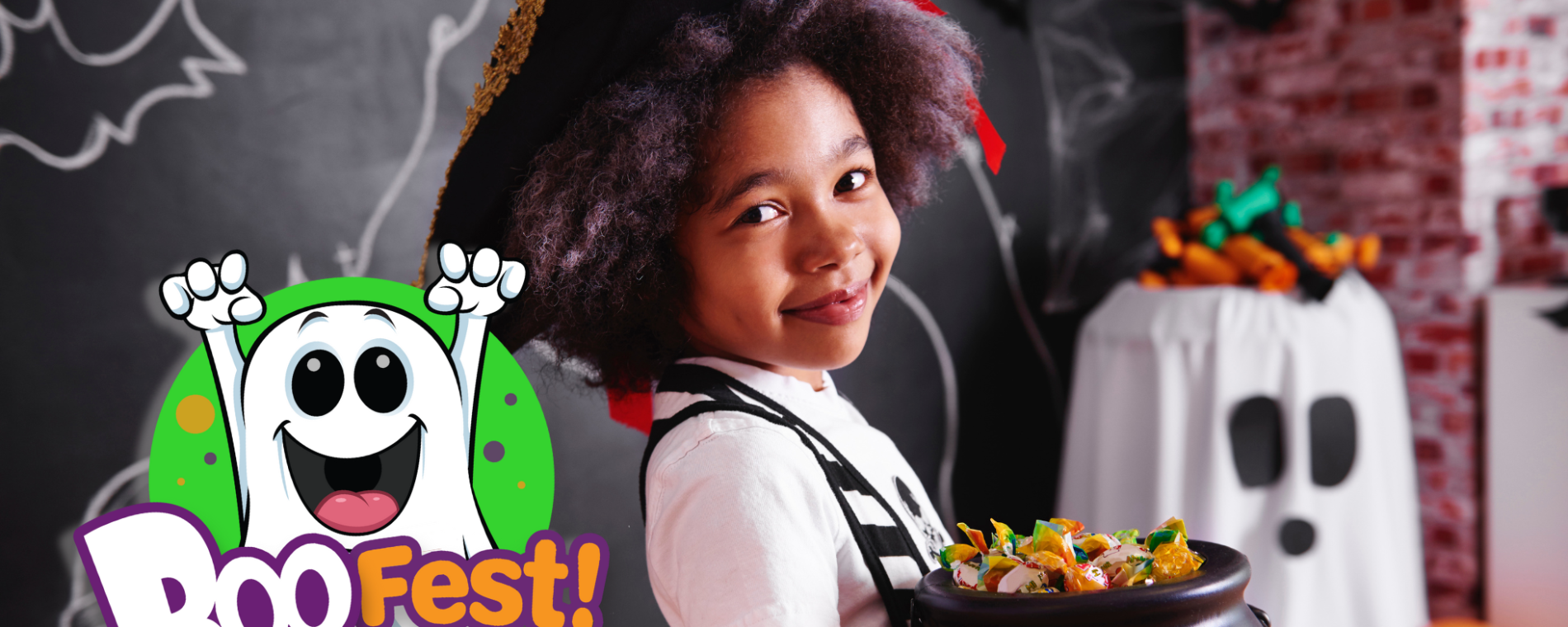 BooFest
5:30 pm - 7:30 pm, October 7, 2023 | Exploration Place
Join us for a family-friendly party that embraces the fun and silly side of Halloween.
Challenge your friends to interactive games in  the Halloween Hall exhibit, trick or treat throughout the museum, take a spin around an old fashioned cupcake walk, cool off with a scoop of ice cream chilled by liquid nitrogen, breathe smoke like a dragon and be the star of kid karaoke in Kemper theater.
Wear your costumes and invite your friends – BooFest is going to be a blast!
Activities:
Interactive games
Trick-or-Treating in the exhibits
Cupcake Walk
Liquid Nitrogen Ice Cream
Dragon's Breath
Costumes are welcome and encouraged!
Photo Opportunity
Karaoke
Halloween Activity Path
Teeny Tiny Scavenger Hunt
Admission:

$12 Adults, $10 Children and Seniors, $6 Members

Days:

10/7/2023, 10/14/2023, 10/28/2023

>

2023-10-07 2023-10-28 19:30:00 BooFest <p>Join us for a family-friendly party that embraces the fun and silly side of Halloween.</p> <p>Challenge your friends to interactive games in  the Halloween Hall exhibit, trick or treat throughout the museum, take a spin around an old fashioned cupcake walk, cool off with a scoop of ice cream chilled by liquid nitrogen, breathe smoke like a dragon and be the star of kid karaoke in Kemper theater.</p> <p>Wear your costumes and invite your friends &#8211; BooFest is going to be a blast!</p> <p>Activities:</p> <ul> <li>Interactive games</li> <li>Trick-or-Treating in the exhibits</li> <li>Cupcake Walk</li> <li>Liquid Nitrogen Ice Cream</li> <li>Dragon's Breath</li> <li>Costumes are welcome and encouraged!</li> <li>Photo Opportunity</li> <li>Karaoke</li> <li>Halloween Activity Path</li> <li>Teeny Tiny Scavenger Hunt</li> </ul> <p> </p> 300 N McLean Blvd Wichita, KS America/Chicago
Back To Previous