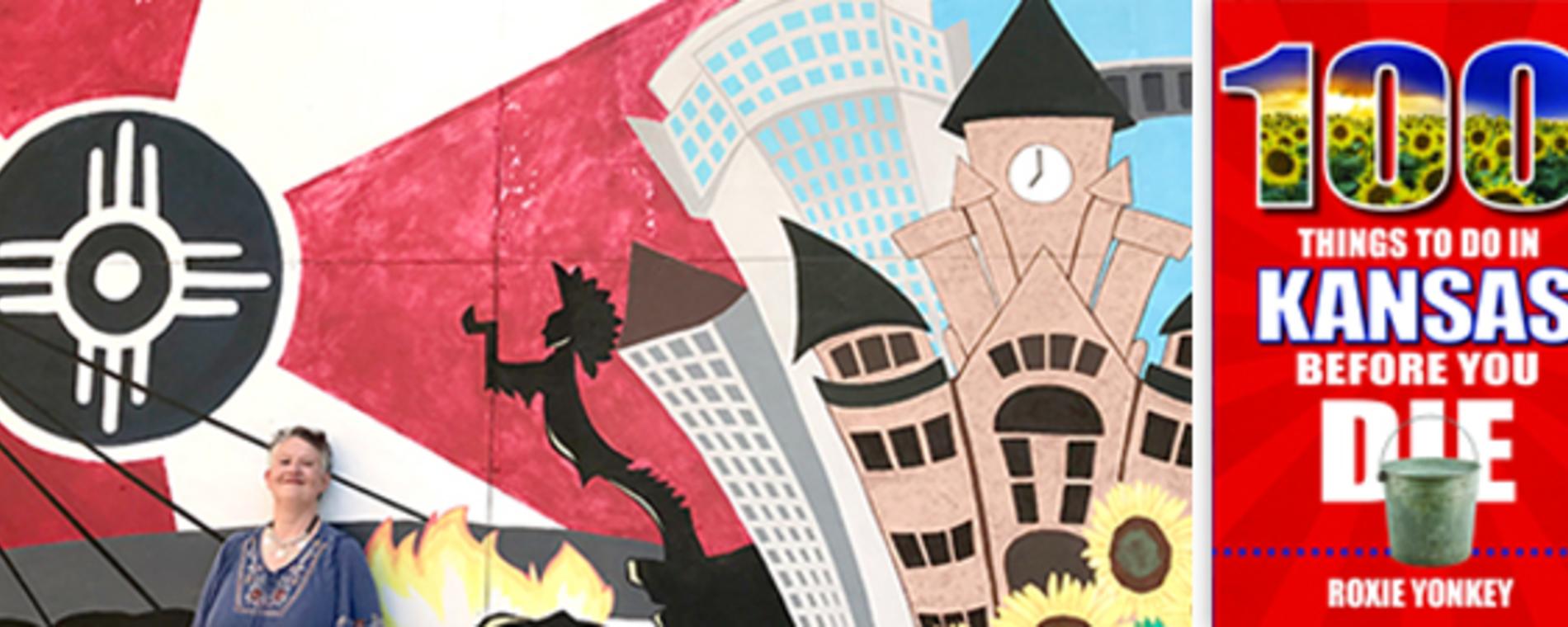 Back to Previous
Book Signing: Roxie on the Road
From: 2:00 PM to 4:00 PM, November 4, 2021 | Jenny Dawn Cellars
Join Visit Wichita and travel writer/author Roxie Yonkey on Nov. 4 for a book signing for her newly released, "100 Things to Do in Kansas Before You Die," which features seven things to do in Wichita. Roxie will be signing and selling copies of her book from 2 to 4 p.m. on Thursday, Nov. 4, at Jenny Dawn Cellars, which comes in at No. 18. In addition to the seven Wichita attractions featured, there are numerous other listings of places to visit in Wichita in the book. 
Roxie has visited Wichita multiple times, often featuring her adventures on her blog Roxie on the Road. She is a big-time cheerleader of our city, and we hope to see you next month to cheer her on as she promotes her Kansas-centric book.
Complimentary wine and light appetizers will be provided. Please RSVP to Jessica Buettgenbach if you plan to attend and connect with the Facebook event for more details and updates.
Buy Tickets
Days:

November 4, 2021

2021-11-04 2021-11-04 16:00:00 Book Signing: Roxie on the Road <p>Join Visit Wichita and travel writer/author Roxie Yonkey on Nov. 4 for a book signing for her newly released, "100 Things to Do in Kansas Before You Die," which features seven things to do in Wichita. Roxie will be signing and selling copies of her book from <strong><em>2 to 4 p.m. on Thursday, Nov. 4, at Jenny Dawn Cellars</em></strong>, which comes in at No. 18. In addition to the seven Wichita attractions featured, there are numerous other listings of places to visit in Wichita in the book. </p> <p>Roxie has visited Wichita multiple times, often featuring her adventures on her blog <a href="https://roxieontheroad.com/">Roxie on the Road</a>. She is a big-time cheerleader of our city, and we hope to see you next month to cheer her on as she promotes her Kansas-centric book.</p> <p>Complimentary wine and light appetizers will be provided. Please <a href="https://www.visitwichita.com/rsvp/?action=details&amp;noredirect=1&amp;eventId=2350">RSVP to Jessica Buettgenbach</a> if you plan to attend and connect with the <a href="https://www.facebook.com/events/533832294310727?acontext=%7B%22event_action_history%22%3A%5b%7B%22surface%22%3A%22page%22%7D%5d%7D">Facebook event</a> for more details and updates.</p> 703 E. Douglas Ave., Ste. 180 Wichita, KS America/Chicago
Back To Previous