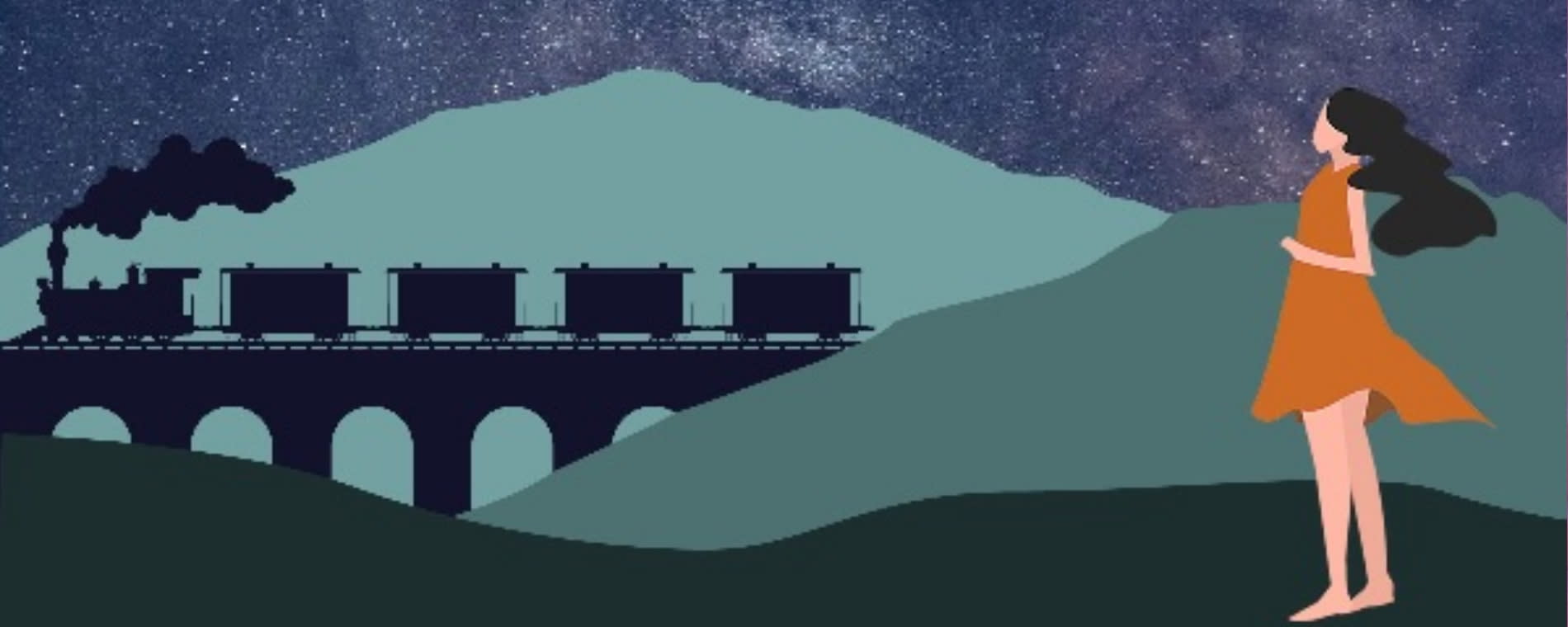 Back to Previous
Bright Star
Various Times, April 7, 2022 | Roxy's Downtown
Steve Martin and Edie Brickell's Drama Desk, Outer Critic Circle and Theatre World award wining musical inspired by their Grammy winning collaboration is set for April 2022. Set in the Blue Ridge Mountains in North Carolina in 1945-46 (with flashbacks to 1923) the folk story of Iron Mountain Baby comes to life. Tony nominated, the shining achievement of the musical is "its winsome country and bluegrass score with yearning ballads and square dance romps rich with fiddle, piano and banjo," said Charles Isherwood of The New York Times.
| | |
| --- | --- |
| Thursdays-Saturdays | 8-10pm |
| Sundays | 2-4pm |
Tickets
Seating is reserved and can only be booked by calling the box office at 316-265-4400. With limited seating due to social distancing measures in place, performances are selling out quickly, so get your tickets today! Seating chart and more info.
Admission:

$30

Get Tickets
Recurrence:

Recurring weekly on Sunday, Thursday, Friday, Saturday

Days:

April 7, 2022 - April 24, 2022

2022-04-07 2022-04-24 Bright Star <p>Steve Martin and Edie Brickell's Drama Desk, Outer Critic Circle and Theatre World award wining musical inspired by their Grammy winning collaboration is set for April 2022. Set in the Blue Ridge Mountains in North Carolina in 1945-46 (with flashbacks to 1923) the folk story of Iron Mountain Baby comes to life. Tony nominated, the shining achievement of the musical is "its winsome country and bluegrass score with yearning ballads and square dance romps rich with fiddle, piano and banjo," said Charles Isherwood of The New York Times.</p> <table style="width: 250px;" border="0" align="center"> <tbody> <tr> <td>Thursdays-Saturdays</td> <td>8-10pm</td> </tr> <tr> <td>Sundays</td> <td>2-4pm</td> </tr> </tbody> </table> <p><strong>Tickets<br /></strong>Seating is reserved and can <strong>only be booked by calling the box office</strong> at 316-265-4400. With limited seating due to social distancing measures in place, performances are selling out quickly, so get your tickets today! <a title="More info" href="https://www.roxysdowntown.com/tickets" rel="nofollow" target="_blank"><strong>Seating chart and more info</strong></a>.</p> 412 1/2 E. Douglas Wichita, KS America/Chicago
Back To Previous