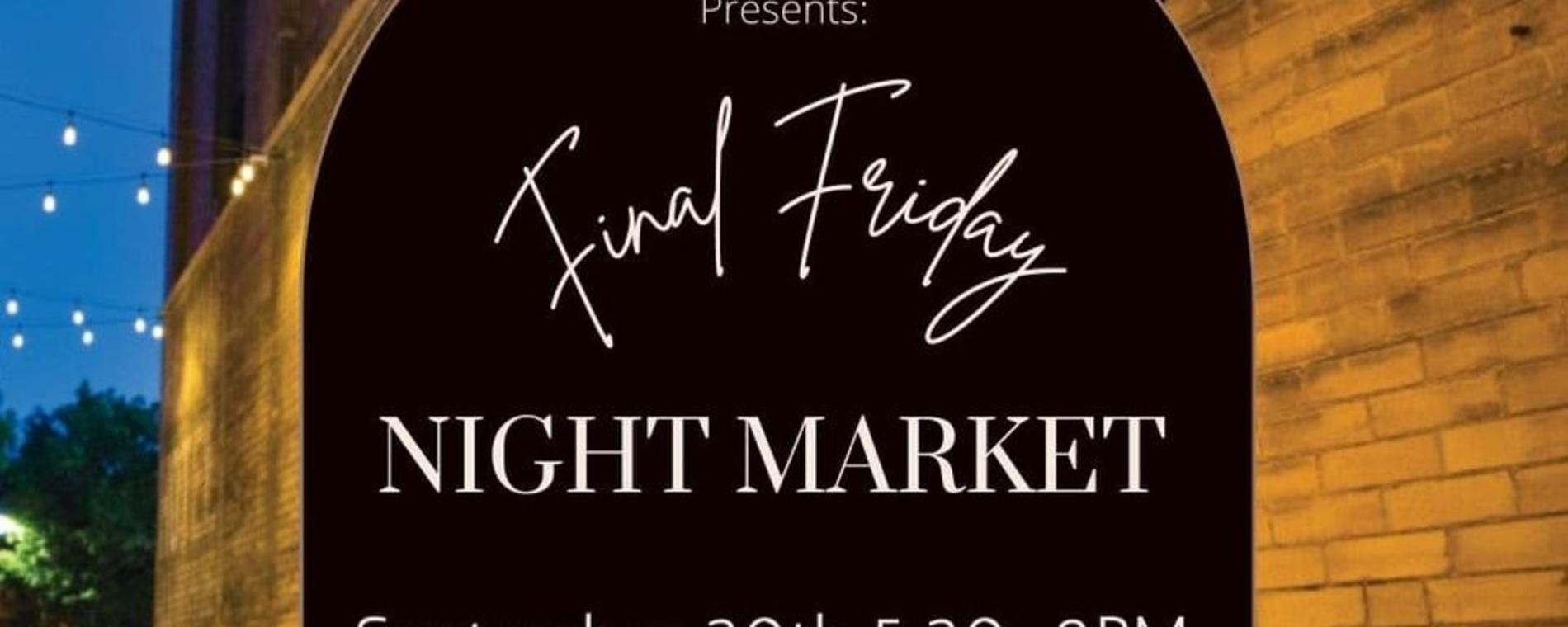 Back to Previous
Bringing it Black Presents: Final Friday Night Market
From: 05:30 PM to 09:00 PM, October 28, 2022 | 612 E. Douglas Ave.
BIB wants to bring the magic of Black Business Owners to Final Friday in a new Night Market Series.
Find us in the alley located at 612 E. Douglas Ave. We look forward to serving our ICT community with this dope series and can't wait to see y'all out there!
Vendor spaces are limited and
applications
can be filled out online.
Admission:

Free

Days:

10/28/2022

>

2022-10-28 2022-10-28 21:00:00 Bringing it Black Presents: Final Friday Night Market <div class="m8h3af8h l7ghb35v kjdc1dyq kmwttqpk gh25dzvf">BIB wants to bring the magic of Black Business Owners to Final Friday in a new Night Market Series.</div> <div class="l7ghb35v kjdc1dyq kmwttqpk gh25dzvf jikcssrz"> </div> <div class="l7ghb35v kjdc1dyq kmwttqpk gh25dzvf jikcssrz">Find us in the alley located at 612 E. Douglas Ave. We look forward to serving our ICT community with this dope series and can't wait to see y'all out there!</div> <div class="l7ghb35v kjdc1dyq kmwttqpk gh25dzvf jikcssrz"> </div> <div class="l7ghb35v kjdc1dyq kmwttqpk gh25dzvf jikcssrz">Vendor spaces are limited and <a href="https://forms.gle/v7Dwtafo3XRH3SjNA">applications</a> can be filled out online.</div> 612 E. Douglas Ave. Wichita, KS America/Chicago
Back To Previous