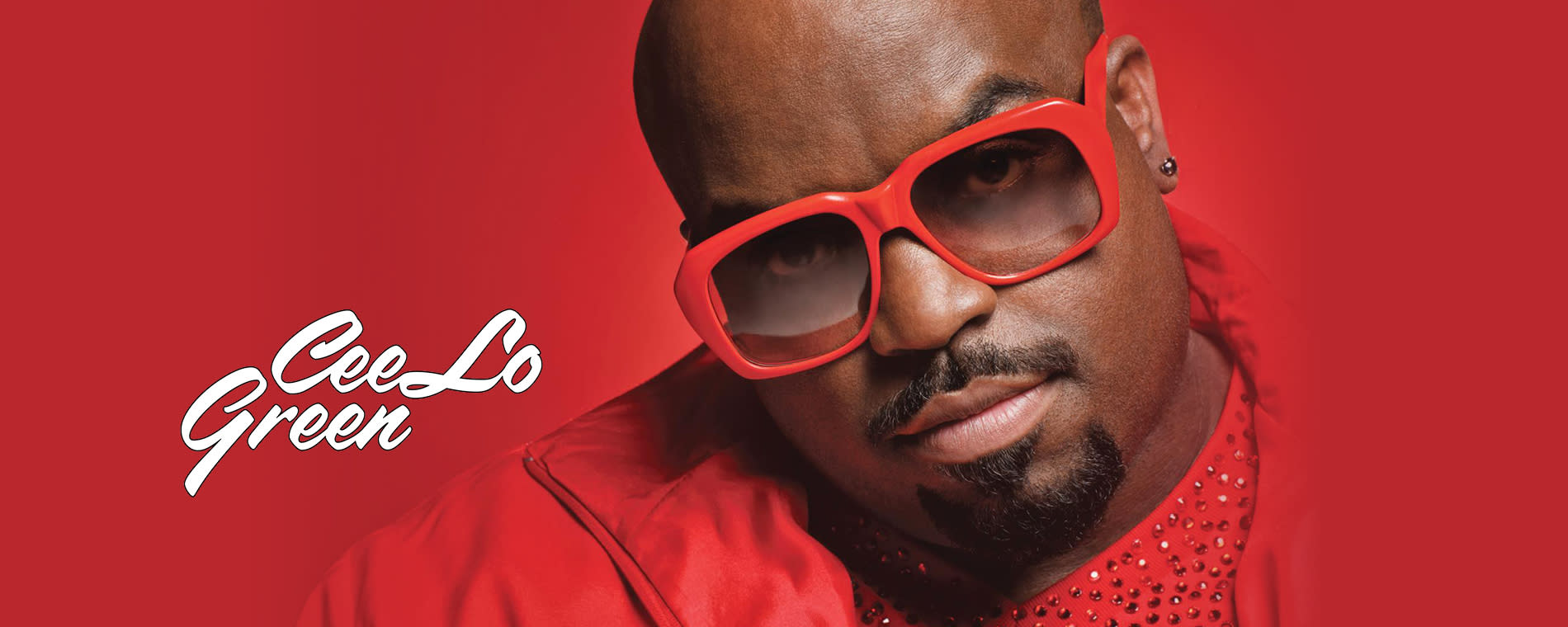 Back to Previous
CANCELLED: CeeLo Green
8:00pm, December 11, 2021 | Kansas Star Casino
This event has been cancelled.
CeeLo Green will perform his holiday hits on stage at Kansas Star Arena on Saturday, December 11, 2021.
CeeLo Green is a five-time Grammy Award-winning singer-songwriter-producer, television personality, actor, entrepreneur, and a pop culture and fashion icon. In 2011, CeeLo Green received five Grammy Award nominations for his worldwide hit "Forget You," winning the category for "Best Urban/Alternative Performance." The single is certified gold in the United States and Denmark, and achieved platinum status in Canada, New Zealand and the U.K., and multi-platinum status in Australia.
In 2015, CeeLo Green released his most recent solo album "Heart Blanche," featuring the singles "Robin Williams," "Sign of the Times," "Music To My Soul" and "Work." He also reunited with his original rap group, Goodie Mob, after a 15-year hiatus to release a new album titled "Age Against the Machine" in August 2013. Additionally, in October 2012, CeeLo Green released his holiday album "CeeLo's Magic Moment," which includes the single "All I Need is Love," featuring The Muppets, and the album was nominated for a 2014 Grammy Award.

DISCLAIMER
Entertainment schedule subject to change without notice. This is an all ages event. Children younger than two (2) years of age do not require a ticket if held on the lap of an accompanying adult.
Admission:

Starting at $27 (plus taxes and convenience fees)

Get Tickets
Days:

December 11, 2021

2021-12-11 2021-12-11 20:00:00 CANCELLED: CeeLo Green <p>CeeLo Green will perform his holiday hits on stage at Kansas Star Arena on Saturday, December 11, 2021.</p> <p>CeeLo Green is a five-time Grammy Award-winning singer-songwriter-producer, television personality, actor, entrepreneur, and a pop culture and fashion icon. In 2011, CeeLo Green received five Grammy Award nominations for his worldwide hit "Forget You," winning the category for "Best Urban/Alternative Performance." The single is certified gold in the United States and Denmark, and achieved platinum status in Canada, New Zealand and the U.K., and multi-platinum status in Australia.</p> <p>In 2015, CeeLo Green released his most recent solo album "Heart Blanche," featuring the singles "Robin Williams," "Sign of the Times," "Music To My Soul" and "Work." He also reunited with his original rap group, Goodie Mob, after a 15-year hiatus to release a new album titled "Age Against the Machine" in August 2013. Additionally, in October 2012, CeeLo Green released his holiday album "CeeLo's Magic Moment," which includes the single "All I Need is Love," featuring The Muppets, and the album was nominated for a 2014 Grammy Award.</p> <p><br />DISCLAIMER<br />Entertainment schedule subject to change without notice. This is an all ages event. Children younger than two (2) years of age do not require a ticket if held on the lap of an accompanying adult.</p> 777 Kansas Star Drive Mulvane, KS America/Chicago
Back To Previous