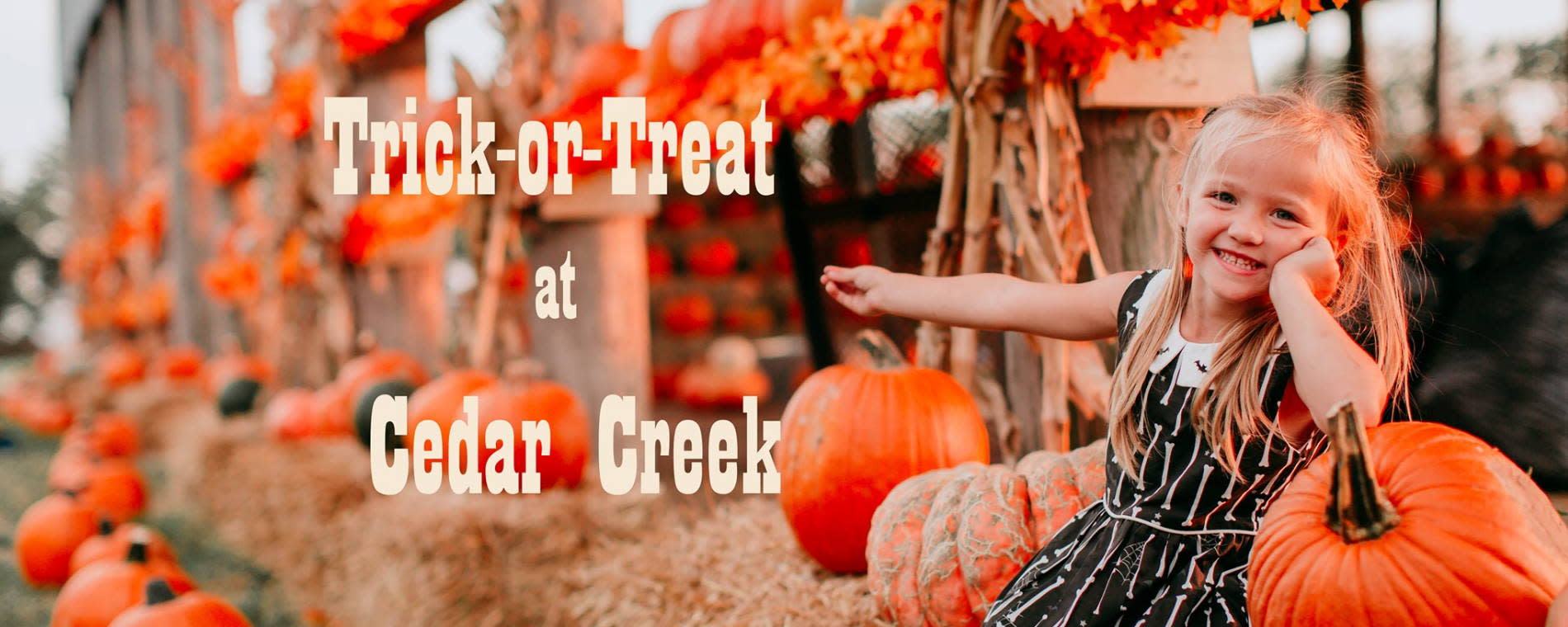 Back to Previous
Cedar Creek Halloween Hootenanny Trick-or-Treat
4-7pm October 31, 2020 | Cedar Creek Farm and Pumpkin Patch
We know that this Halloween is going to look different than what we are used to and we all want to keep our families and children safe-- so come trick-or-treat at the pumpkin patch! We will be hosting our very first Halloween Hootenanny, all ages are welcome to join in the fun!
Family friendly trick-or-treat stations will be set up throughout the patch and all candy will be provided by Cedar Creek to ensure safe handling and avoid any cross contamination!
Admission is $5 per person (1 and under are free).
Shaken or Stirred Bartending will be joining for those who would like to partake.
Admission:

$5/person

Days:

October 31, 2020

2020-10-31 2020-10-31 19:00:00 Cedar Creek Halloween Hootenanny Trick-or-Treat <p>We know that this Halloween is going to look different than what we are used to and we all want to keep our families and children safe-- so come trick-or-treat at the pumpkin patch! We will be hosting our very first Halloween Hootenanny, all ages are welcome to join in the fun!</p> <p>Family friendly trick-or-treat stations will be set up throughout the patch and all candy will be provided by Cedar Creek to ensure safe handling and avoid any cross contamination!</p> <p>Admission is $5 per person (1 and under are free).</p> <p>Shaken or Stirred Bartending will be joining for those who would like to partake.</p> 6100 N 119th St W Maize, KS America/Chicago
Back To Previous