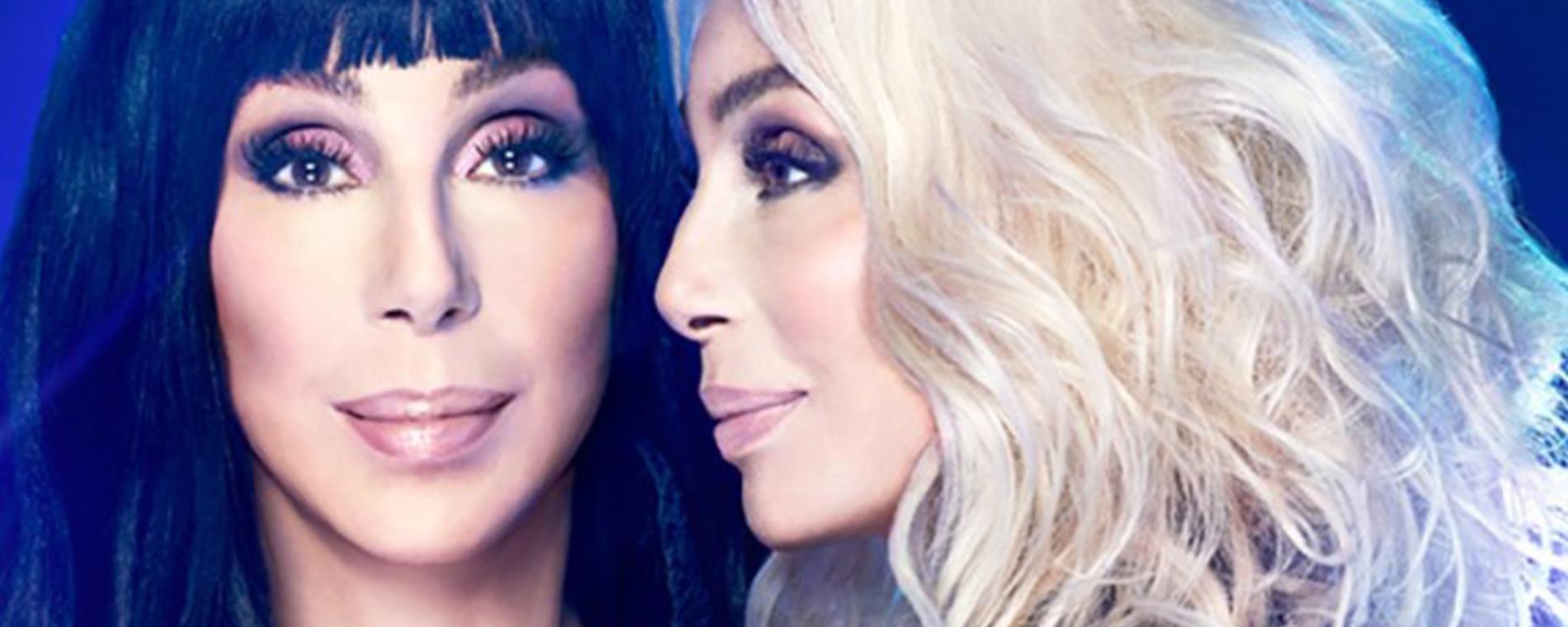 Back to Previous
Cher - Here We Go Again Tour 2020
7:30pm September 30, 2020 | INTRUST Bank Arena
This event has been postponed and will be moved to its new date once rescheduled.
Don't miss legendary pop star Cher with special guests Nile Rodgers and Chic
Following the completion of 82 shows by the end of 2019, the Oscar, Grammy, Emmy, Golden Globe, Billboard Icon Award recipient and Kennedy Center Honoree shows no signs of slowing down.  The Here We Go Again Tour began September 2018 in conjunction with the release of her Warner Bros. "Dancing Queen" album which landed at No. 1 on the Billboard 200 Charts. 
Nile Rodgers is a multiple GRAMMY-winning composer, producer, arranger and guitarist and co-founder of CHIC. Rodgers pioneered a musical language that generated chart-topping hits like "Le Freak," (the biggest selling single in the history of Atlantic Records!) and sparked the advent of hip-hop with "Good Times."
*This event was originally scheduled for 4/22 and rescheduled for 9/30 before being postponed again*
Admission:

Starting at $34.95

Days:

September 30, 2020

2020-09-30 2020-09-30 19:30:00 Cher - Here We Go Again Tour 2020 <p>Don't miss legendary pop star Cher with special guests Nile Rodgers and Chic</p> <p>Following the completion of 82 shows by the end of 2019, the Oscar, Grammy, Emmy, Golden Globe, Billboard Icon Award recipient and Kennedy Center Honoree shows no signs of slowing down.  The <span>Here We Go Again Tour</span> began September 2018 in conjunction with the release of her Warner Bros. "Dancing Queen" album which landed at No. 1 on the Billboard 200 Charts. </p> <p>Nile Rodgers is a multiple GRAMMY-winning composer, producer, arranger and guitarist and co-founder of CHIC. Rodgers pioneered a musical language that generated chart-topping hits like "Le Freak," (the biggest selling single in the history of Atlantic Records!) and sparked the advent of hip-hop with "Good Times."</p> <p><a title="Get Tickets" href="https://selectaseat.com/cher" rel="nofollow" target="_blank"><strong>BUY TICKETS</strong></a></p> <p>*This event was originally scheduled for 4/22 and rescheduled for 9/30 before being postponed again*</p> 500 E. Waterman Wichita, KS America/Chicago
Back To Previous