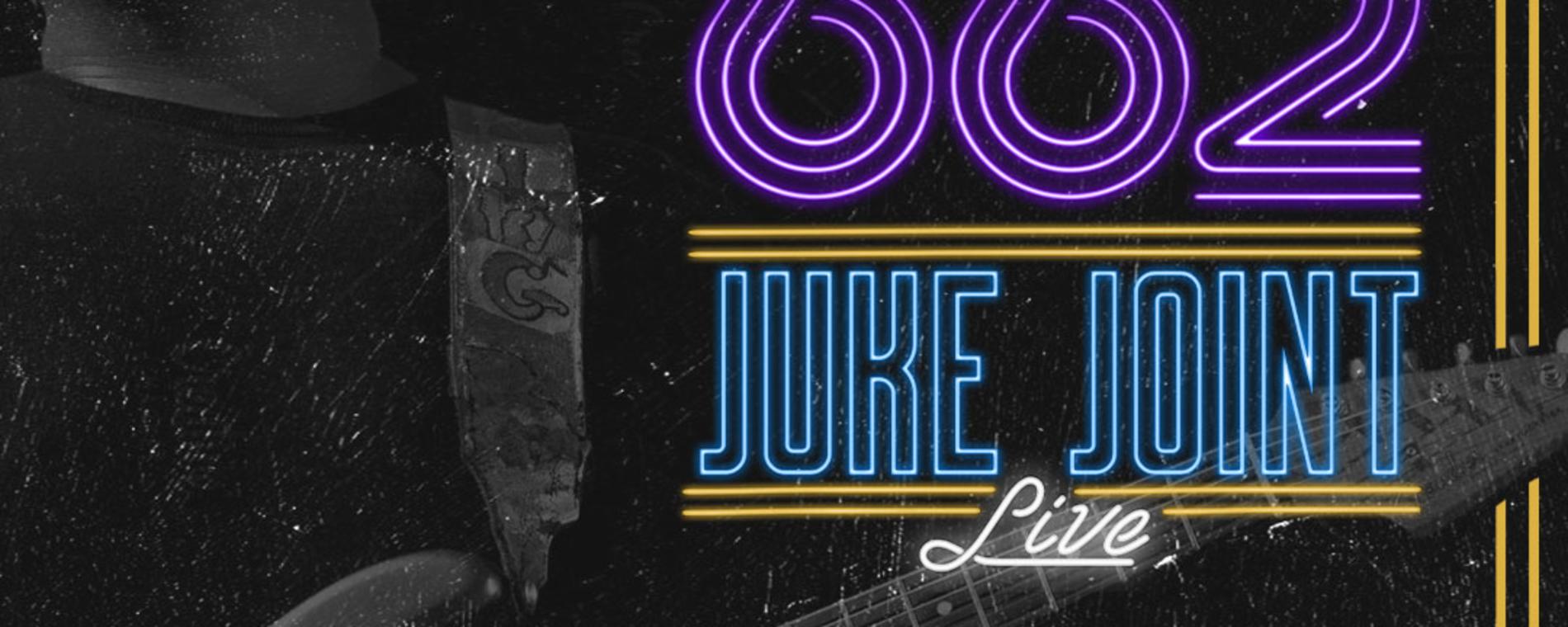 Back to Previous
Christone "Kingfish" Ingram at The Cotillion
07:30 PM, May 21, 2022 | The Cotillion
This event has been cancelled.
Christone "Kingfish" Ingram: 662 Juke Joint Live is presented By Outback. 
Since the release of Kingfish, his Grammy-nominated 2019 Alligator Records debut, guitarist, vocalist and songwriter Christone "Kingfish" Ingram has quickly become the defining blues voice of his generation. From his hometown of Clarksdale, Mississippi to stages around the world, the now 22-year-old has already headlined two national tours and performed with friends including Vampire Weekend, Jason Isbell and Buddy Guy (with whom he appeared on Austin City Limits).
He was interviewed by Sir Elton John on his Apple Music podcast, Rocket Hour, and recently released a duet with Bootsy Collins. In January 2021, Ingram was simultaneously on the covers of both Guitar World and DownBeat magazines, and graced the cover of Living Blues in late 2020. Rolling Stone declared, "Kingfish is one of the most exciting young guitarists in years, with a sound that encompasses B.B. King, Jimi Hendrix and Prince." In the two years since Kingfish was released, there have been major events that have altered his life both personally and professionally.
"There has been much change, happiness and despair in my life," Ingram says of his last two years. Right as his career was taking off, he lost his mother and biggest champion, the late Princess Pride Ingram. Christone toured for 13 months non-stop, until the pandemic halted live performances and forced him to take stock. As he was thinking about the man he was becoming and the new directions his life was taking, he began writing songs for his next album, 662. The number 662 is the telephone area code for Ingram's northern Mississippi home, and it first came into use the same year he was born—1999.
"The world was introduced to me with Kingfish," Ingram says of his chart-topping debut. "Now with 662, I want the world to hear and meet a different, more personal side of me." The album—recorded in Nashville and co-written and produced (as was Kingfish) by Grammy-winner Tom Hambridge—features 13 songs displaying many sides of Ingram's dynamic personality, as well as his one-of-a-kind guitar and vocal skills. According to Ingram, "662 is a direct reflection of my growth as a musician, a songwriter, a bandleader, and as a young man. This album was written during the pandemic, shortly after I returned home from a whirlwind year and a half of touring and promoting Kingfish. It was an incredible time of change and growth, moments both good and bad, and I am a better and stronger person for it." 662 is the next chapter in the still-unfolding story of Christone "Kingfish" Ingram. He describes 662 as his own personal journey, a story that sits upon the legacy of his influential blues elders. The songs—reflecting his life in and away from his home in the Delta— speak to universal truths, as well as to similar experiences shared by his large and growing multi-generational, multi-cultural fan base. From the blistering, hometown title track, 662, to the irresistible She Calls Me Kingfish to the slow, soulful and poignant Another Life Goes By to the funky truth-telling Too Young To Remember, 662 overflows with hard-hitting songs, jaw-dropping guitar work and deep, soul-possessed vocals.

Concessions and full bars will be open. Also featuring local favorites Nancy's A-Maize-N Sandwich Booth. All ages are welcome. Support acts subject to change. All tickets are reserved seats. Text Blues to 49798 for concert updates.


Admission:

Reserved Seating $25, $35, $45

Buy Tickets
Days:

May 21, 2022

2022-05-21 2022-05-21 22:00:00 Christone "Kingfish" Ingram at The Cotillion <p>Christone "Kingfish" Ingram: 662 Juke Joint Live is presented By Outback. </p> <p>Since the release of Kingfish, his Grammy-nominated 2019 Alligator Records debut, guitarist, vocalist and songwriter Christone "Kingfish" Ingram has quickly become the defining blues voice of his generation. From his hometown of Clarksdale, Mississippi to stages around the world, the now 22-year-old has already headlined two national tours and performed with friends including Vampire Weekend, Jason Isbell and Buddy Guy (with whom he appeared on Austin City Limits).</p> <p>He was interviewed by Sir Elton John on his Apple Music podcast, Rocket Hour, and recently released a duet with Bootsy Collins. In January 2021, Ingram was simultaneously on the covers of both Guitar World and DownBeat magazines, and graced the cover of Living Blues in late 2020. Rolling Stone declared, "Kingfish is one of the most exciting young guitarists in years, with a sound that encompasses B.B. King, Jimi Hendrix and Prince." In the two years since Kingfish was released, there have been major events that have altered his life both personally and professionally.</p> <p>"There has been much change, happiness and despair in my life," Ingram says of his last two years. Right as his career was taking off, he lost his mother and biggest champion, the late Princess Pride Ingram. Christone toured for 13 months non-stop, until the pandemic halted live performances and forced him to take stock. As he was thinking about the man he was becoming and the new directions his life was taking, he began writing songs for his next album, 662. The number 662 is the telephone area code for Ingram's northern Mississippi home, and it first came into use the same year he was born—1999.</p> <p>"The world was introduced to me with Kingfish," Ingram says of his chart-topping debut. "Now with 662, I want the world to hear and meet a different, more personal side of me." The album—recorded in Nashville and co-written and produced (as was Kingfish) by Grammy-winner Tom Hambridge—features 13 songs displaying many sides of Ingram's dynamic personality, as well as his one-of-a-kind guitar and vocal skills. According to Ingram, "662 is a direct reflection of my growth as a musician, a songwriter, a bandleader, and as a young man. This album was written during the pandemic, shortly after I returned home from a whirlwind year and a half of touring and promoting Kingfish. It was an incredible time of change and growth, moments both good and bad, and I am a better and stronger person for it." 662 is the next chapter in the still-unfolding story of Christone "Kingfish" Ingram. He describes 662 as his own personal journey, a story that sits upon the legacy of his influential blues elders. The songs—reflecting his life in and away from his home in the Delta— speak to universal truths, as well as to similar experiences shared by his large and growing multi-generational, multi-cultural fan base. From the blistering, hometown title track, 662, to the irresistible She Calls Me Kingfish to the slow, soulful and poignant Another Life Goes By to the funky truth-telling Too Young To Remember, 662 overflows with hard-hitting songs, jaw-dropping guitar work and deep, soul-possessed vocals.<br /><br />Concessions and full bars will be open. Also featuring local favorites Nancy's A-Maize-N Sandwich Booth. All ages are welcome. Support acts subject to change. All tickets are reserved seats. Text Blues to 49798 for concert updates.<br /><br /></p> 11120 W. Kellogg Wichita, KS America/Chicago
Back To Previous