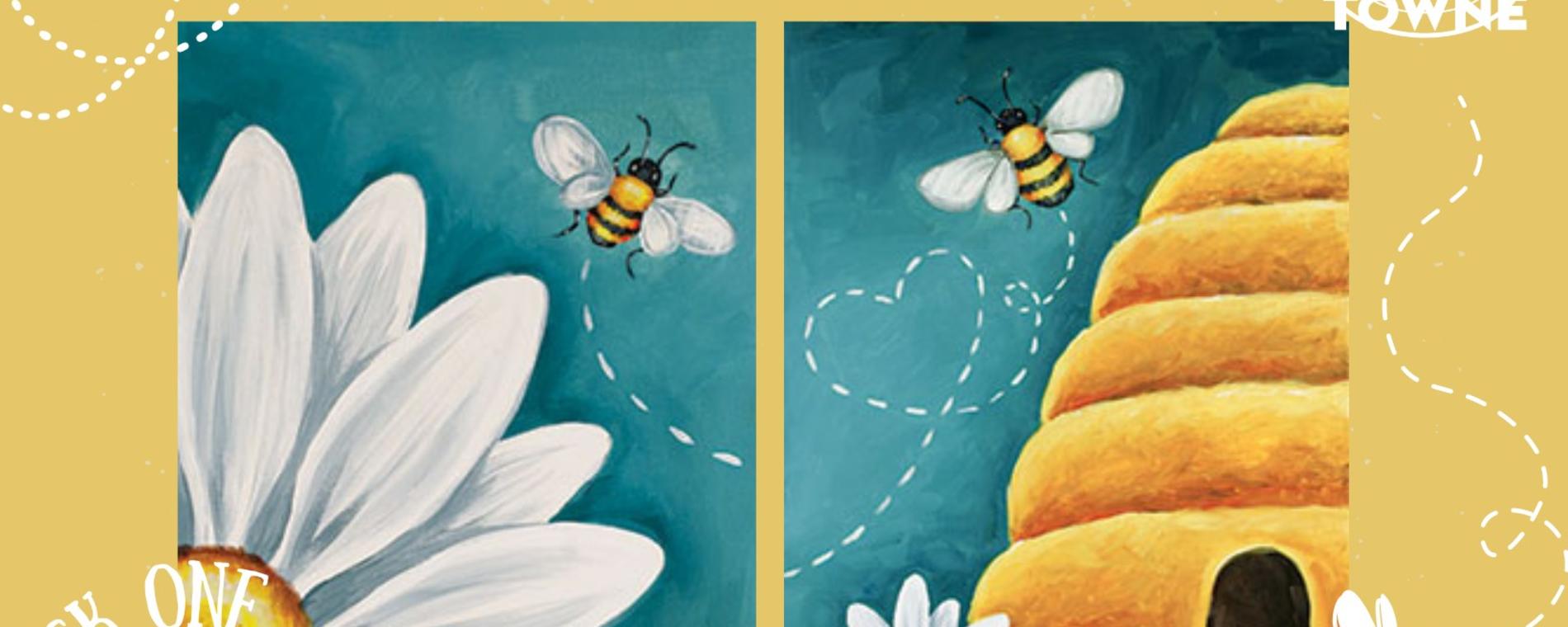 Back to Previous
Couples Beehive & Daisy Paint Session
From: 7:00 PM to 9:00 PM, February 10, 2023 | Paint the Towne
Enjoy the Couples Beehive & Daisy paint session at Paint the Towne. 
Ages 15 and up. No exceptions.
You are welcome to bring in any food or drinks, we provide all supplies needed to complete the painting.
Painting begins at scheduled time. Please arrive 10-15 minutes early to get settled in. 
Admission:

$5 deposit per seat, $27 per painter

Buy Tickets
Days:

February 10, 2023

>

2023-02-10 2023-02-10 21:00:00 Couples Beehive & Daisy Paint Session <p>Enjoy the Couples Beehive &amp; Daisy paint session at Paint the Towne. </p> <p>Ages 15 and up. No exceptions.</p> <p>You are welcome to bring in any food or drinks, we provide all supplies needed to complete the painting.</p> <p>Painting begins at scheduled time. Please arrive 10-15 minutes early to get settled in. </p> 1625 S. Rock Road, #135 Wichita, KS America/Chicago
Back To Previous