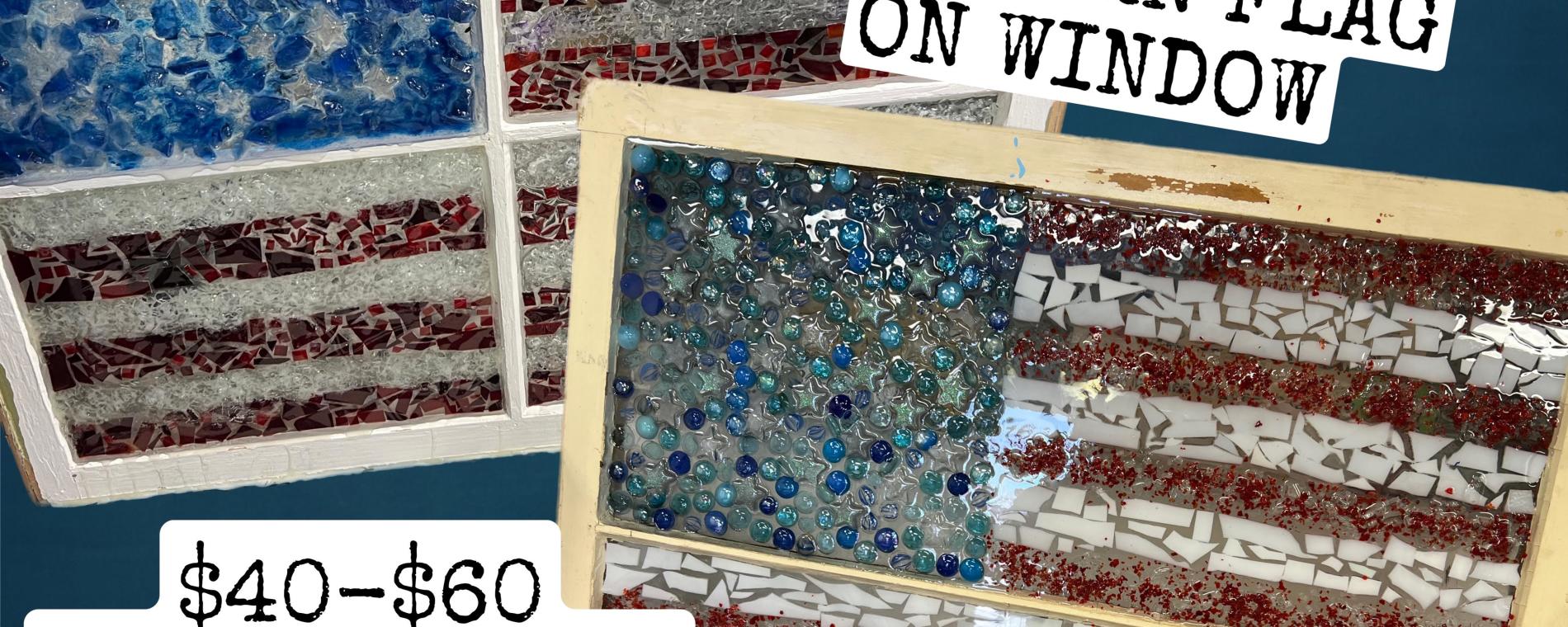 Back to Previous
Craft Day Out @ Generations Antiques & Artisans
09:00 AM, June 3, 2023 | Generations Antiques and Artisans
Lets make a glass cold fusion flag on a window at Generations Antiques & Artisan! Never worked with glass? No problem! The Craft Day Out - Glass Flag on Window workshop is for all skill levels from beginner to advanced. You can make your flag the way you want it! All materials are provided.
We will get started at 9 a.m. and take an hour lunch break around noon. Join us for an exciting day making a beautiful flag just in time for the fourth of July!
Generations Antiques & Artisan is more than an antique store. We have the best selection of gifts and now offer classes.
Admission:

$40-$60

Buy Tickets
Days:

June 3, 2023

>

2023-06-03 2023-06-03 16:00:00 Craft Day Out @ Generations Antiques & Artisans <p>Lets make a glass cold fusion flag on a window at Generations Antiques &amp; Artisan! Never worked with glass? No problem! The Craft Day Out - Glass Flag on Window workshop is for all skill levels from beginner to advanced. You can make your flag the way you want it! All materials are provided. </p> <p>We will get started at 9 a.m. and take an hour lunch break around noon. Join us for an exciting day making a beautiful flag just in time for the fourth of July!</p> <p>Generations Antiques &amp; Artisan is more than an antique store. We have the best selection of gifts and now offer classes.</p> 767 N. West St. Wichita, KS America/Chicago
Back To Previous