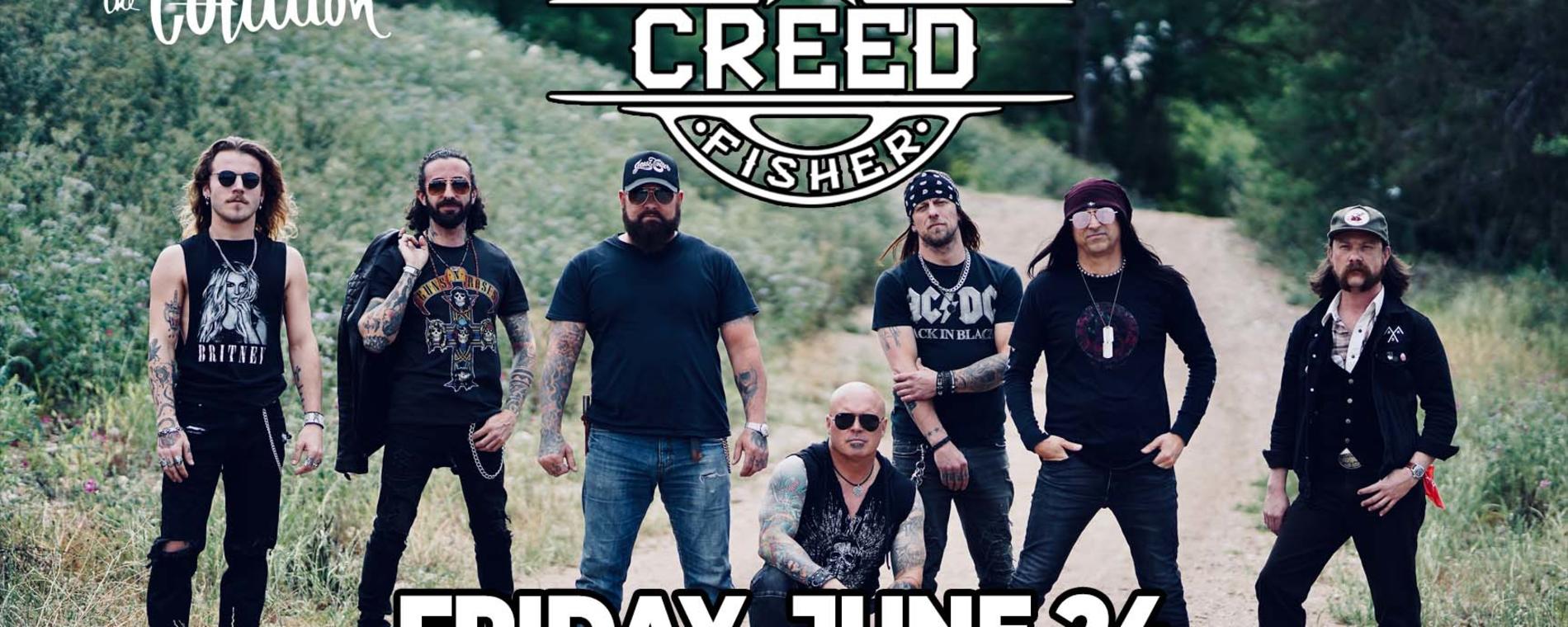 Back to Previous
Creed Fisher
07:00 PM, June 24, 2022 | The Cotillion
Creed Fisher will perform live in concert at The Cotillion June 24th. Concessions and a full bar will be open. Grab a sandwich at Nancy's A-Maize-N Sandwich booth. All ages are welcome.
A limited number of table reservations are available by calling 316-722-4201 or in person at The Cotillion. 
Text COUNTRY to 49798 for concert updates.
COVID-19 Show Policy: There are no restrictions on this show, but we encourage face masks when you can not socially distance and ask that you stay home if you are feeling sick or have been exposed recently to someone with COVID-19.
Admission:

$17 in advance, $22 day of show

Buy Tickets
Days:

June 24, 2022

2022-06-24 2022-06-24 19:00:00 Creed Fisher <p>Creed Fisher will perform live in concert at The Cotillion June 24th. Concessions and a full bar will be open. Grab a sandwich at Nancy's A-Maize-N Sandwich booth. All ages are welcome.</p> <p>A limited number of table reservations are available by calling 316-722-4201 or in person at The Cotillion. </p> <p> </p> <p>Text COUNTRY to 49798 for concert updates.</p> <p>COVID-19 Show Policy: There are no restrictions on this show, but we encourage face masks when you can not socially distance and ask that you stay home if you are feeling sick or have been exposed recently to someone with COVID-19.</p> 11120 W. Kellogg Wichita, KS America/Chicago
Back To Previous