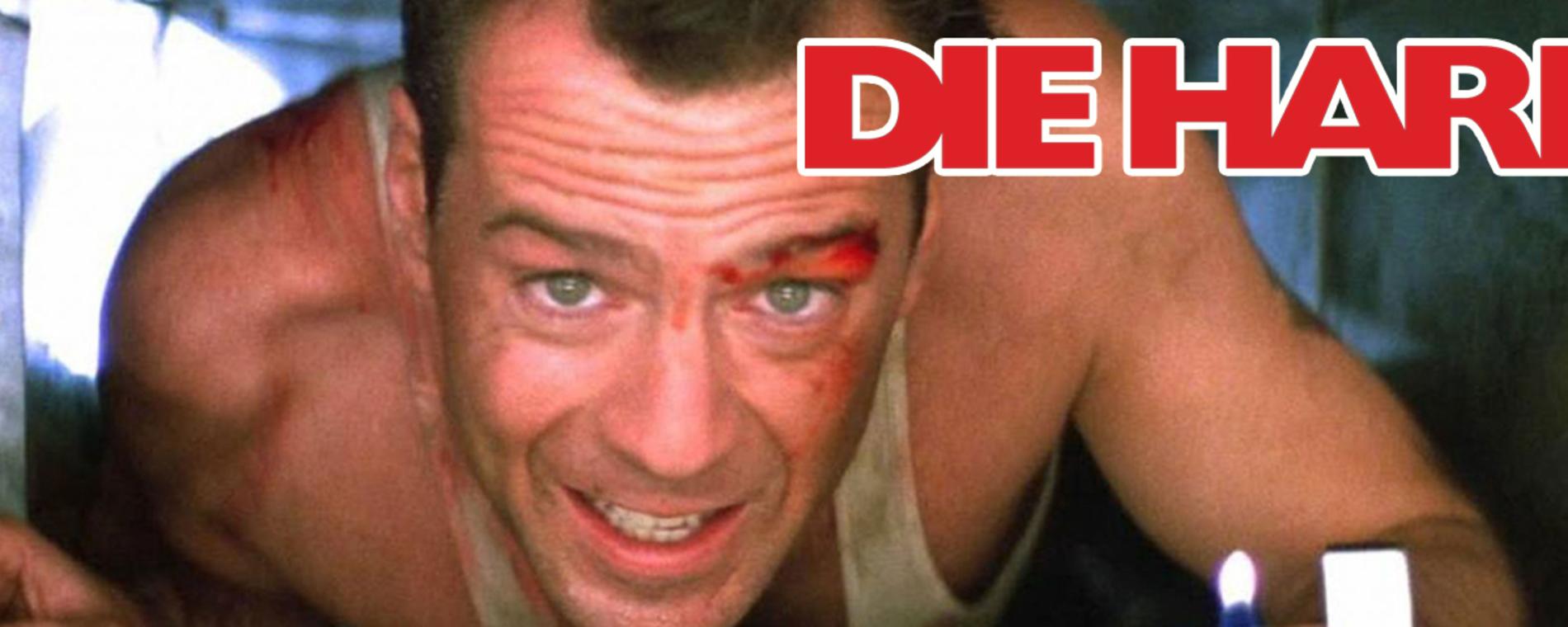 "Die Hard"
07:00 PM, December 21, 2023 | Orpheum Theatre
It's Christmas Eve In L.A. And The Party Action's About To Explode… On The Fortieth Floor!
Die Hard is a 1988 American action film directed by John McTiernan, with a screenplay by Jeb Stuart and Steven E. de Souza. Based on the 1979 novel, Nothing Lasts Forever, by Roderick Thorp, it stars Bruce Willis, Alan Rickman, Alexander Godunov, and Bonnie Bedelia. Die Hard follows New York City police detective John McClane (Willis) who is caught up in a terrorist takeover of a Los Angeles skyscraper while visiting his estranged wife. Reginald VelJohnson, William Atherton, Paul Gleason, and Hart Bochner feature in supporting roles.
Die Hard has been critically re-evaluated and is now considered one of the greatest action films, and is also often named one of the best Christmas films.
Rated R
Admission:

$8

Buy Tickets

Days:

December 21, 2023

>

2023-12-21 2023-12-21 19:00:00 "Die Hard" <p><em>It's Christmas Eve In L.A. And The Party Action's About To Explode… On The Fortieth Floor!</em></p> <p><em><strong>Die Hard</strong></em> is a 1988 American action film directed by John McTiernan, with a screenplay by Jeb Stuart and Steven E. de Souza. Based on the 1979 novel, <em>Nothing Lasts Forever</em>, by Roderick Thorp, it stars Bruce Willis, Alan Rickman, Alexander Godunov, and Bonnie Bedelia. <em>Die Hard</em> follows New York City police detective John McClane (Willis) who is caught up in a terrorist takeover of a Los Angeles skyscraper while visiting his estranged wife. Reginald VelJohnson, William Atherton, Paul Gleason, and Hart Bochner feature in supporting roles.</p> <p><em>Die Hard</em> has been critically re-evaluated and is now considered one of the greatest action films, and is also often named one of the best Christmas films.</p> <p><em>Rated R</em></p> 200 N. Broadway St., Ste. 330 Wichita, KS America/Chicago
Back To Previous