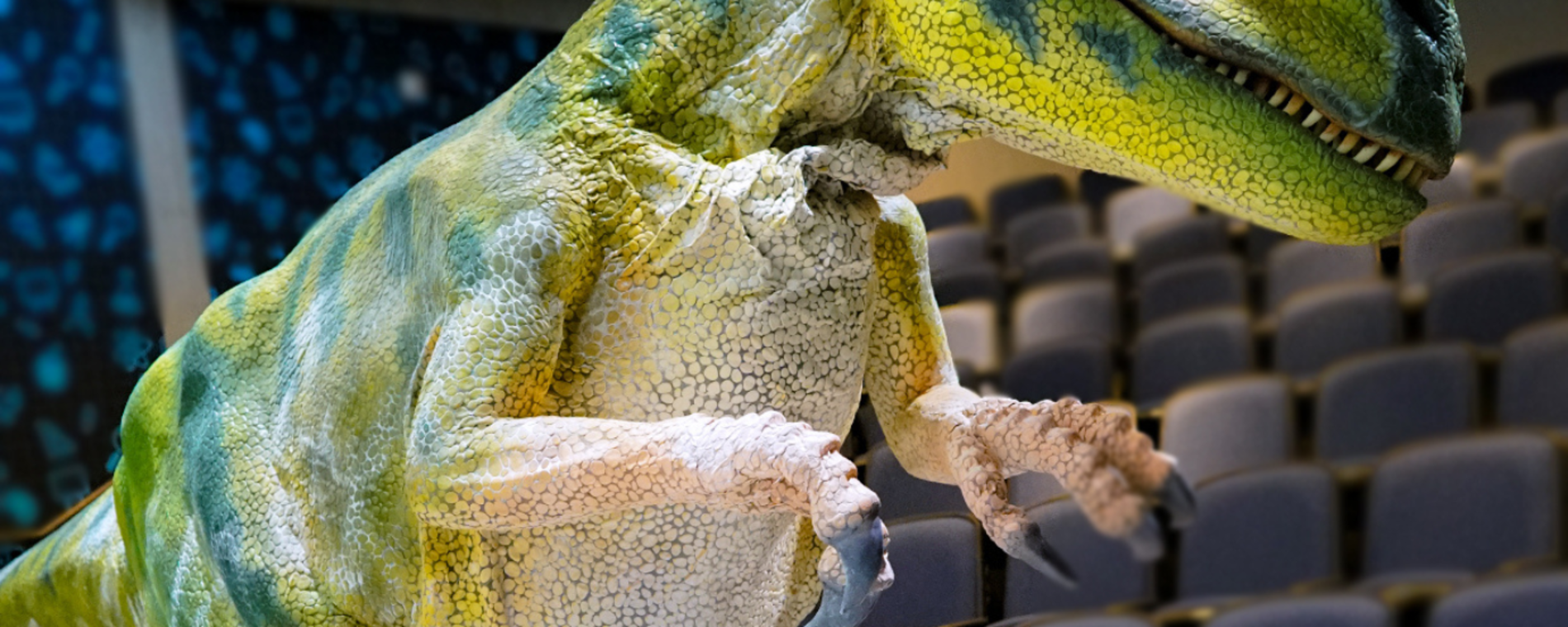 Back to Previous
Dinosaur Encounter
Daily, various times, February 4, 2023 | Exploration Place
There's a Dilophosaurus in Wichita?!
Meet Jesse, a Dilophosaurus that roamed the Earth 193 million years ago and now calls Exploration Place home! Help his wrangler conduct a dinosaur training session in this hilarious and insightful Live Science Show.
Join our knowledgeable wrangler during a training session with our life-size 7′ Dilophosaurus replica as he walks, roars and moves on stage. After the show, join us for a meet-and-greet to get up close and personal with this Jurassic friend with blockbuster fame.
Dinosaur Encounter is an experience that your family will never forget!
Admission:

$5 adults, $4 children and seniors, FREE for members

Recurrence:

Recurring daily

Days:

January 20, 2023 - May 7, 2023

>

2023-02-04 2023-05-07 17:00:00 Dinosaur Encounter <p>There's a Dilophosaurus in Wichita?!</p> <p>Meet Jesse, a <em>Dilophosaurus</em> that roamed the Earth 193 million years ago and now calls Exploration Place home! Help his wrangler conduct a dinosaur training session in this hilarious and insightful Live Science Show.</p> <p>Join our knowledgeable wrangler during a training session with our life-size 7′ Dilophosaurus replica as he walks, roars and moves on stage. After the show, join us for a meet-and-greet to get up close and personal with this Jurassic friend with blockbuster fame.</p> <p><em>Dinosaur Encounter</em> is an experience that your family will never forget!</p> 300 N McLean Blvd Wichita, KS America/Chicago
Back To Previous