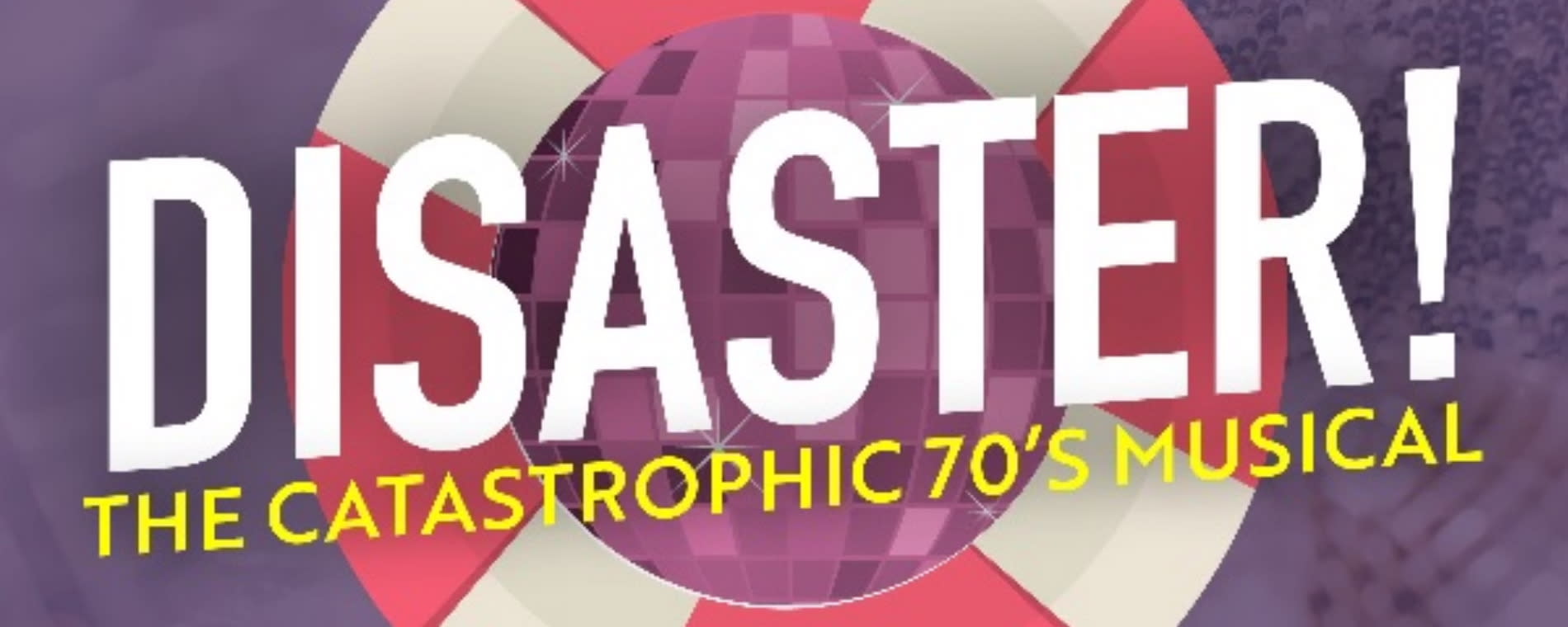 Back to Previous
Disaster
Various Times, September 9, 2021 | Roxy's Downtown
This jukebox musical comedy, written by Seth Rudetsky of Sirius XM fame, pays homage to the 70s disaster movies. Earthquakes, tidal waves, and infernos take center stage at Roxy's in September when New York's first floating casino, The Barracuda, opens for it's premiere. Nominated for Drama League, Drama Desk and Tony Awards, this delightful musical will have you toe-tapping with familiar tunes like Hot Stuff, Saturday Night, I Am Woman, Still the One, Knock on Wood, 25 or 6 to 4 and I Will Survive. After the disaster of the year we just lived through, come laugh at this series of disasters and relive the 70s all over again.
| | |
| --- | --- |
| Thursdays-Saturdays | 8-10pm |
| Sundays | 2-4pm |
Tickets
Seating is reserved and can only be booked by calling the box office at 316-265-4400. With limited seating due to social distancing measures in place, performances are selling out quickly, so get your tickets today! Seating chart and more info.
Admission:

$30

Recurrence:

Recurring weekly on Sunday, Thursday, Friday, Saturday

Days:

September 9, 2021 - September 26, 2021

2021-09-09 2021-09-26 Disaster <p>This jukebox musical comedy, written by Seth Rudetsky of Sirius XM fame, pays homage to the 70s disaster movies. Earthquakes, tidal waves, and infernos take center stage at Roxy's in September when New York's first floating casino, The Barracuda, opens for it's premiere. Nominated for Drama League, Drama Desk and Tony Awards, this delightful musical will have you toe-tapping with familiar tunes like Hot Stuff, Saturday Night, I Am Woman, Still the One, Knock on Wood, 25 or 6 to 4 and I Will Survive. After the disaster of the year we just lived through, come laugh at this series of disasters and relive the 70s all over again.</p> <table style="width: 250px;" border="0" align="center"> <tbody> <tr> <td>Thursdays-Saturdays</td> <td>8-10pm</td> </tr> <tr> <td>Sundays</td> <td>2-4pm</td> </tr> </tbody> </table> <p><strong>Tickets<br /></strong>Seating is reserved and can <strong>only be booked by calling the box office</strong> at 316-265-4400. With limited seating due to social distancing measures in place, performances are selling out quickly, so get your tickets today! <a title="More info" href="https://www.roxysdowntown.com/tickets" rel="nofollow" target="_blank"><strong>Seating chart and more info</strong></a>.</p> 412 1/2 E. Douglas Wichita, KS America/Chicago
Back To Previous