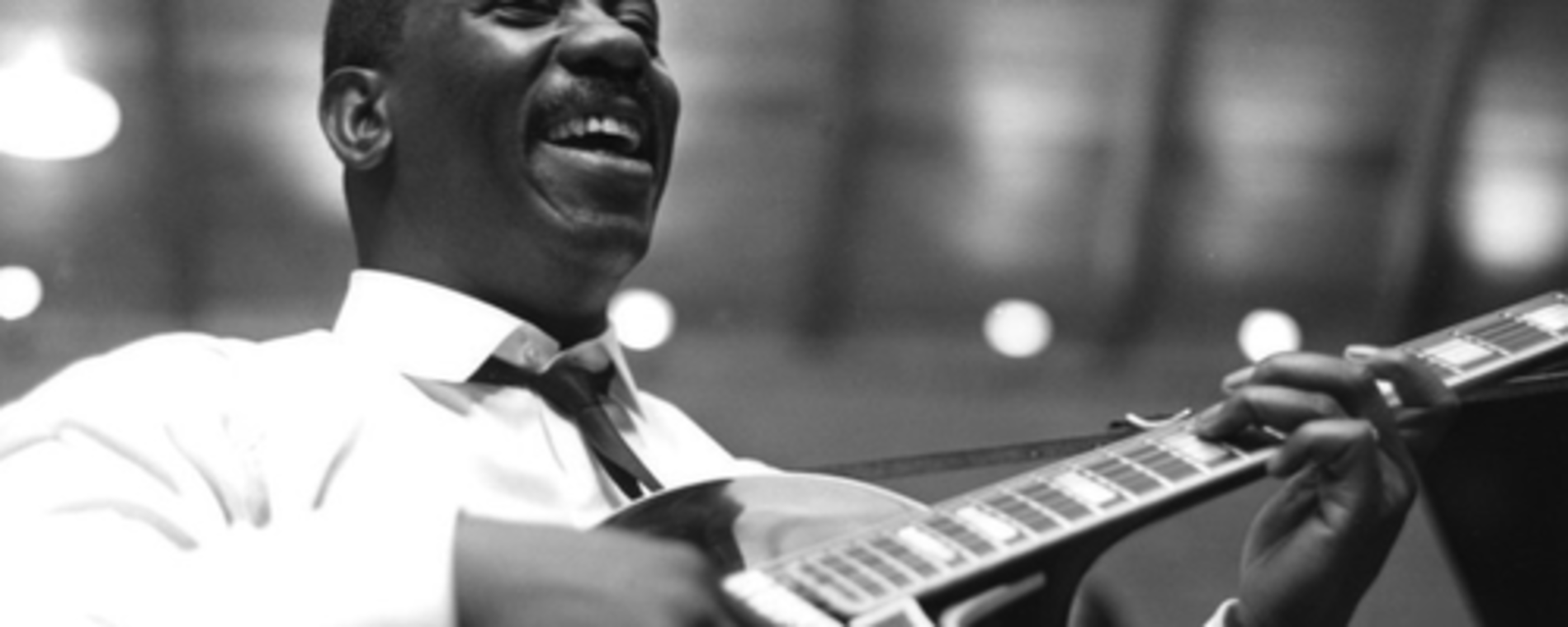 Back to Previous
Documentary film "Wes Bound"
Starting: 7:00 PM, April 20, 2023 | Wichita Art Museum
Born in Indianapolis in 1923, Montgomery is widely considered one of the most influential guitarists of the 20th century. He was known for his unique playing style and distinct sound, primarily in the genres of hard bop, soul jazz and post bop. He died of a heart attack in 1968, at the age of 45. This year he would have celebrated his 100th birthday.
Wes Bound takes a deep dive into Montgomery's life, including his late start yet quick mastery of his instrument. It tells the story behind "the thumb", his unusual way of plucking guitar strings; his early years in the clubs and his discovery by Cannonball Adderley; and his later turn toward more mainstream, pop-oriented music.
The film features footage from home movies and new interviews with family members and fellow musicians, including George Benson and Lee Ritenour.
The evening will start with cocktails from 6:00 - 7:00pm, followed by a concert featuring three of Wichita's top jazz guitarists: William Flynn, Randy Zellers, and Ken "Kentucky" White.
Following the movie, there will be a Q&A session with the film's director, Wes' son Robert Montgomery.
Admission:

$20

Buy Tickets
Days:

April 20, 2023

>

2023-04-20 2023-04-20 22:00:00 Documentary film "Wes Bound" <p class="">Born in Indianapolis in 1923, Montgomery is widely considered one of the most influential guitarists of the 20th century. He was known for his unique playing style and distinct sound, primarily in the genres of hard bop, soul jazz and post bop. He died of a heart attack in 1968, at the age of 45. This year he would have celebrated his 100th birthday.</p> <p class=""><em>Wes Bound</em> takes a deep dive into Montgomery's life, including his late start yet quick mastery of his instrument. It tells the story behind "the thumb", his unusual way of plucking guitar strings; his early years in the clubs and his discovery by Cannonball Adderley; and his later turn toward more mainstream, pop-oriented music.</p> <p class="">The film features footage from home movies and new interviews with family members and fellow musicians, including George Benson and Lee Ritenour.</p> <p class="">The evening will start with cocktails from 6:00 - 7:00pm, followed by a concert featuring three of Wichita's top jazz guitarists: William Flynn, Randy Zellers, and Ken "Kentucky" White.</p> <p class="">Following the movie, there will be a Q&amp;A session with the film's director, Wes' son Robert Montgomery.</p> 1400 W. Museum Blvd. Wichita, KS America/Chicago
Back To Previous