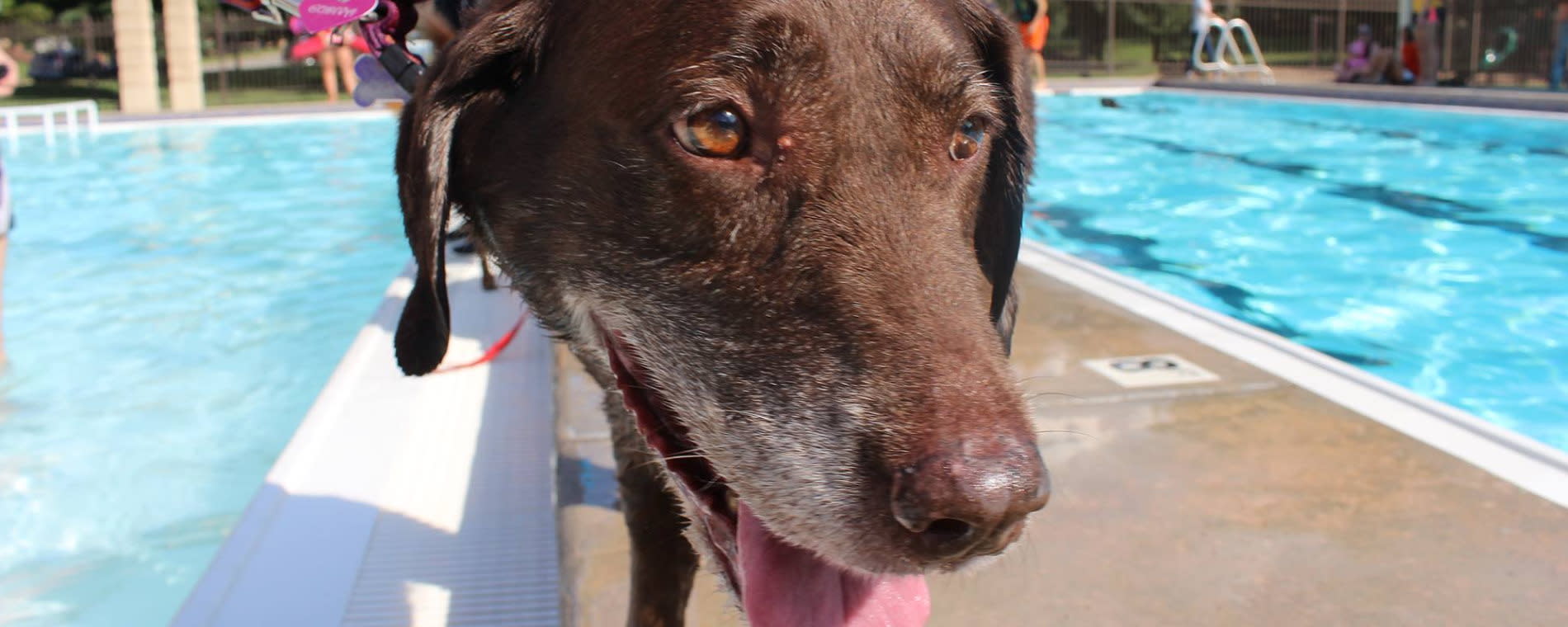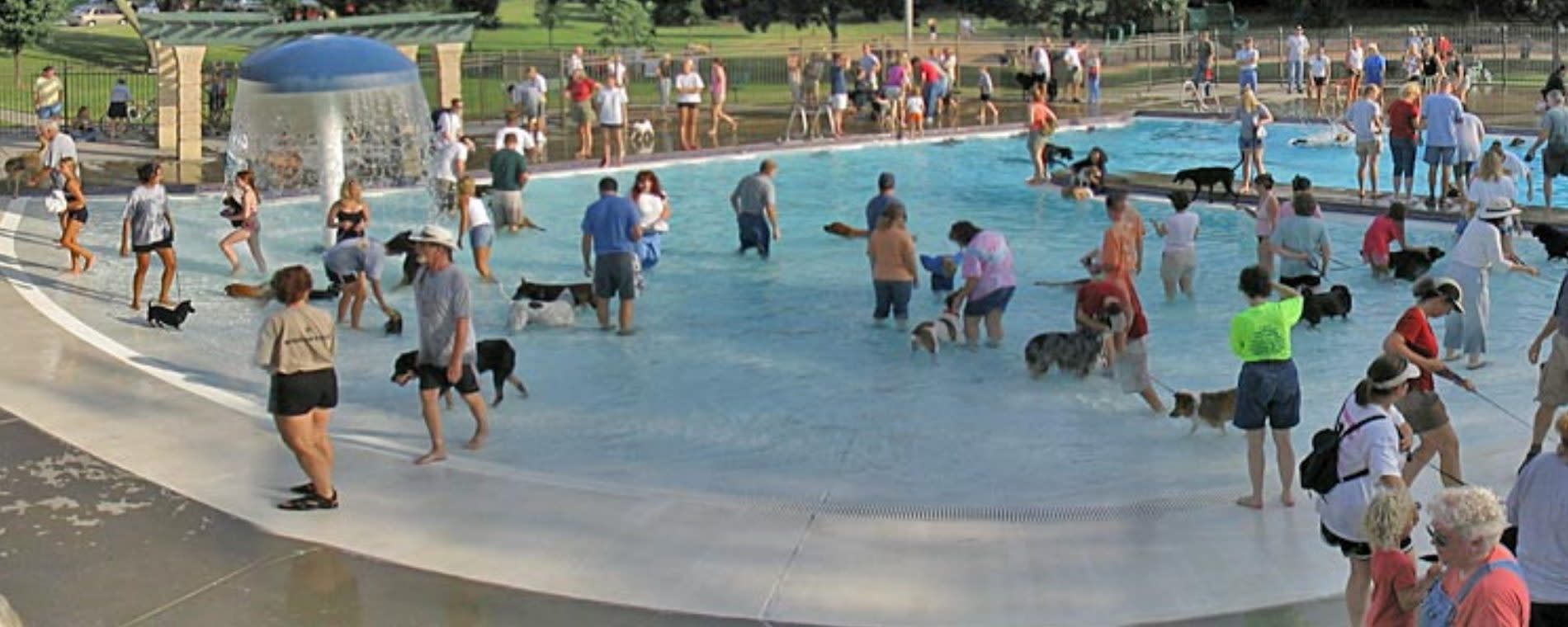 Back to Previous
Dog Days of Summer
Time TBD, August 30, 2021 | College Hill Pool
A doggone good time! Dogs will have their day of fun during the Annual Dog Days of Summer! The Wichita Park and Recreation Department along with the Kansas Humane Society invites pooches to wade, paddle or swim in the shallow zero entry pool at College Hill Pool.
Chemical levels will be safe for dogs – but not humans – so people will only be able to get in the water up to their knees. Children will not be allowed in the pool while the dogs are swimming. All dogs must be leashed when not in the pool or participating in the long jump contest, Frisbee catch or largest and smallest dog contest.
A large portion of the proceeds will benefit the Kansas Humane Society.
Admission:

Suggested donation of $10 per dog (limit of two dogs per owner)

Days:

August 30, 2021

2021-08-30 2021-08-30 Dog Days of Summer <p>A doggone good time! Dogs will have their day of fun during the Annual Dog Days of Summer! The Wichita Park and Recreation Department along with the Kansas Humane Society invites pooches to wade, paddle or swim in the shallow zero entry pool at College Hill Pool.</p> <p>Chemical levels will be safe for dogs &#8211; but not humans &#8211; so people will only be able to get in the water up to their knees. Children will not be allowed in the pool while the dogs are swimming. All dogs must be leashed when not in the pool or participating in the long jump contest, Frisbee catch or largest and smallest dog contest.</p> <p>A large portion of the proceeds will benefit the Kansas Humane Society.</p> 304 Circle Dr. Wichita, KS America/Chicago
Back To Previous