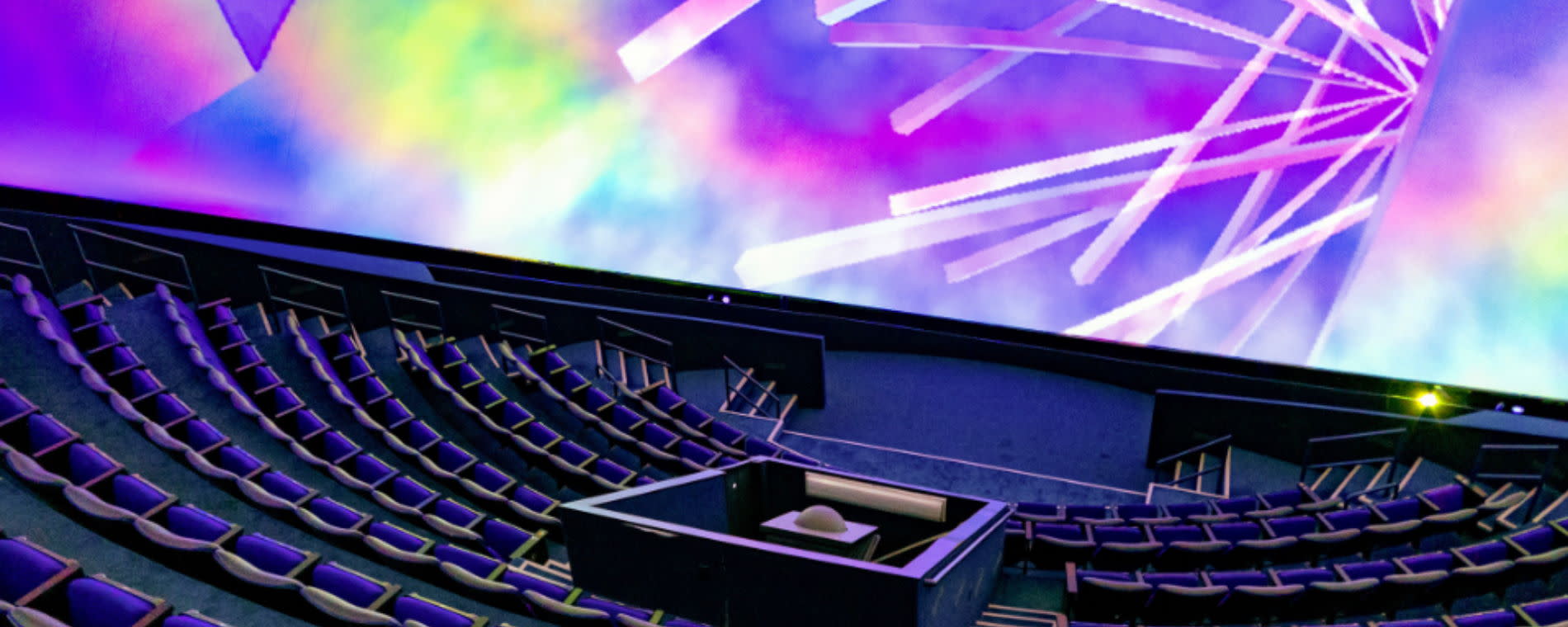 Back to Previous
Dome Theater Shows at Exploration Place
From: 10:00 AM to 05:00 PM, May 28, 2023 | Exploration Place
KANSAS: AN IMMERSIVE DOME EXPERIENCE
Experience the Beauty and Wonder of the Sunflower State
Exploration Place, Kansas' premier science museum, has created a movie experience like no other! Filmed from the unique perspective of a drone, Kansas: An Immersive Dome Experience presents the beauty and wonder of the Sunflower State in the breathtaking format of a giant dome theater. Now playing in The Dome.
Run time: 25 minutes
SERENGETI: A JOURNEY TO THE HEART OF AFRICA
Life happened in the Serengeti on an unprecedented scale. It's home to most of Africa's iconic animals and hosts one of the world's greatest natural events — the annual wildebeest migration. Nature has orchestrated a perfect symphony in which every species has a very distinct role to play in a larger story — the balance of an entire ecosystem. We'll see it through the eyes of the youngest members of our animal cast as they imitate their parents and learn about the mighty roles they'll play.
Run time: 40 minutes
SUPERPOWER DOGS
Join an immersive adventure to experience the life-saving superpowers and extraordinary bravery of some of the world's most amazing dogs. In this inspiring true story, our best friends are also real-life superheroes. Journey around the globe to meet remarkable dogs who save lives and discover the powerful bond they share with their human partners.
Run time: 47 minutes
Admission:

$7 - $8, Free for Members and Children under 2

Buy Tickets
Recurrence:

Recurring daily

>

2023-05-28 Dome Theater Shows at Exploration Place <p>KANSAS: AN IMMERSIVE DOME EXPERIENCE</p> <p>Experience the Beauty and Wonder of the Sunflower State</p> <p>Exploration Place, Kansas' premier science museum, has created a movie experience like no other! Filmed from the unique perspective of a drone, <em>Kansas: An Immersive Dome Experience</em> presents the beauty and wonder of the Sunflower State in the breathtaking format of a giant dome theater. Now playing in The Dome.</p> <p>Run time: 25 minutes</p> <p>SERENGETI: A JOURNEY TO THE HEART OF AFRICA</p> <p>Life happened in the Serengeti on an unprecedented scale. It's home to most of Africa's iconic animals and hosts one of the world's greatest natural events — the annual wildebeest migration. Nature has orchestrated a perfect symphony in which every species has a very distinct role to play in a larger story — the balance of an entire ecosystem. We'll see it through the eyes of the youngest members of our animal cast as they imitate their parents and learn about the mighty roles they'll play.</p> <p>Run time: 40 minutes</p> <p>SUPERPOWER DOGS</p> <p>Join an immersive adventure to experience the life-saving superpowers and extraordinary bravery of some of the world's most amazing dogs. In this inspiring true story, our best friends are also real-life superheroes. Journey around the globe to meet remarkable dogs who save lives and discover the powerful bond they share with their human partners.</p> <p>Run time: 47 minutes</p> 300 N McLean Blvd Wichita, KS America/Chicago
Back To Previous