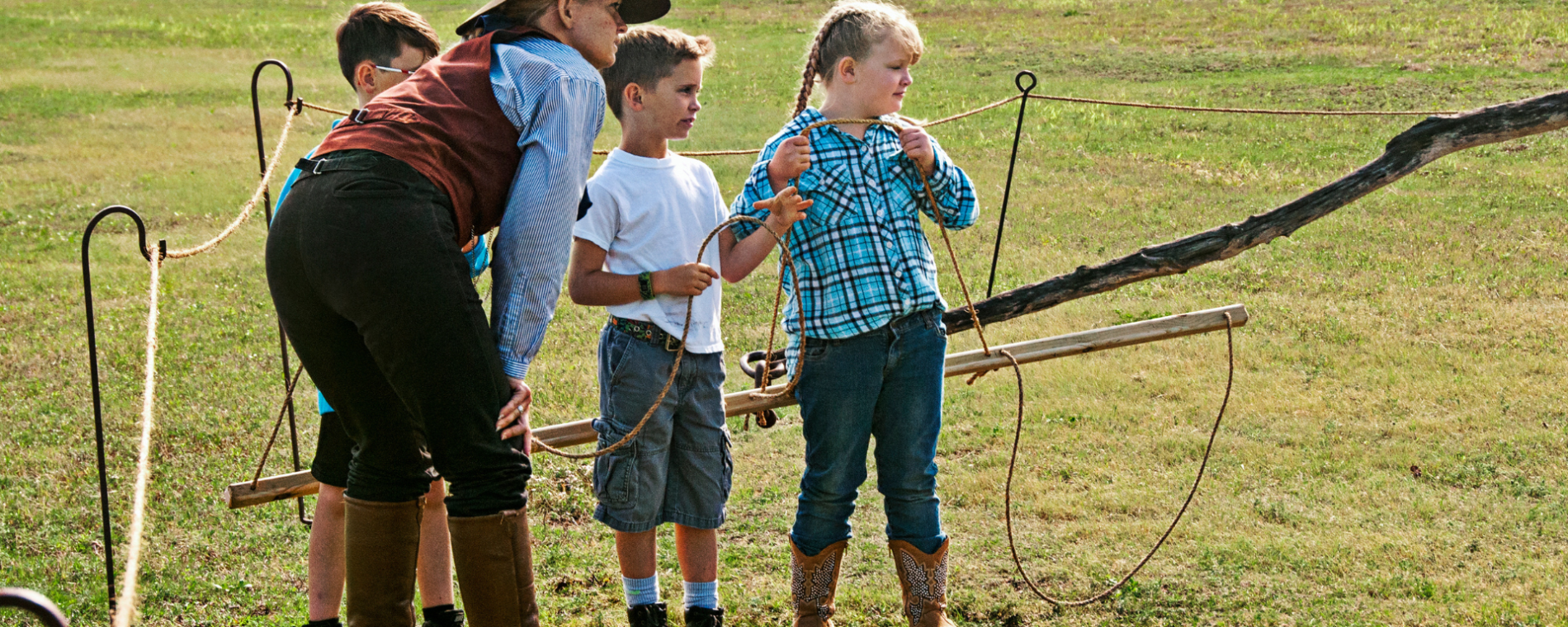 Education Day
From: 09:00 AM to 03:00 PM, October 6, 2023 | Old Cowtown Museum
Calling all teachers and home educators! Cowtown's annual Education Day is a chance to bring your students out to learn all about different trades, crafts, animals and more!
We will have traditional crafts of the time period including rug braiding, soap making, rope making, sewing, printing, blacksmithing, carpentry and more!
Keep an eye on this page for more info. Reservations required, to register, email Angela West at awest@wichita.gov, or call 316-350-3317.
Days:

October 6, 2023

>

2023-10-06 2023-10-06 15:00:00 Education Day <p>Calling all teachers and home educators! Cowtown's annual Education Day is a chance to bring your students out to learn all about different trades, crafts, animals and more!</p> <p>We will have traditional crafts of the time period including rug braiding, soap making, rope making, sewing, printing, blacksmithing, carpentry and more!</p> <p>Keep an eye on this page for more info. Reservations required, to register, email Angela West at awest@wichita.gov, or call 316-350-3317.</p> 1865 W. Museum Blvd. Wichita, KS America/Chicago
Back To Previous