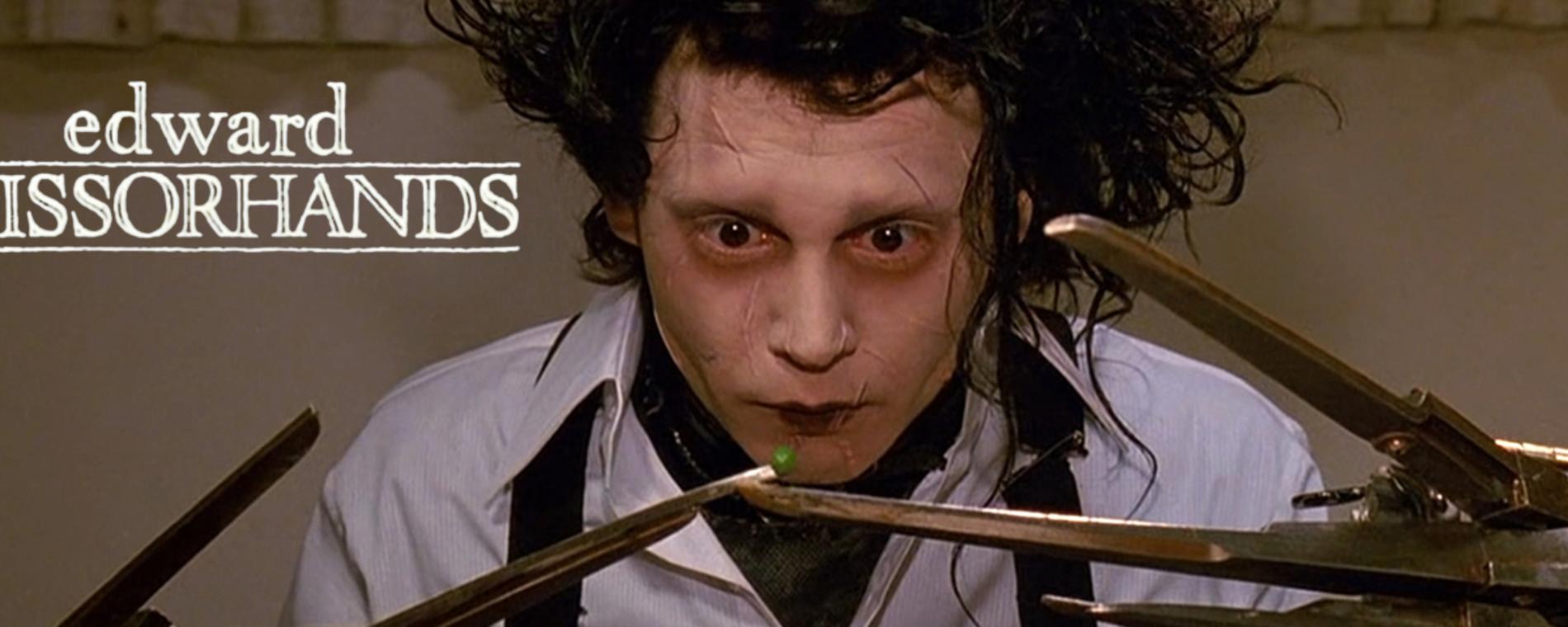 Back to Previous
Edward Scissorhands: Winter Film Series
07:00 PM, December 4, 2021 | Orpheum Theatre
Edward Scissorhands, directed by Tim Burton, and starring Johnny Depp, Winona Ryder, and Dianne Wiest, is the story of an artificial man, who was incompletely constructed and has scissors for hands, leads a solitary life. Then one day, a suburban lady meets him and introduces him to her world.

Wichita's historic Orpheum Theatre is excited to announce the Winter Film Series, featuring three classic winter films to be shown throughout December.

The series kicks off with seasonal favorite Edward Scissorhands on December 4, followed by family-friendly holiday classics Home Alone on December 11 and It's A Wonderful Life on December 19. There will be pre-show activities at each event, along with themed drinks and concessions unique to each film being shown.
Admission:

$8 General Admission, $7 Students/Seniors/Group 10+

Buy Tickets
Days:

December 4, 2021

2021-12-04 2021-12-04 19:00:00 Edward Scissorhands: Winter Film Series <p><em>Edward Scissorhands</em>, directed by Tim Burton, and starring Johnny Depp, Winona Ryder, and Dianne Wiest, is the story of an artificial man, who was incompletely constructed and has scissors for hands, leads a solitary life. Then one day, a suburban lady meets him and introduces him to her world.<br /><br />Wichita's historic Orpheum Theatre is excited to announce the Winter Film Series, featuring three classic winter films to be shown throughout December.<br /><br />The series kicks off with seasonal favorite <em>Edward Scissorhands</em> on December 4, followed by family-friendly holiday classics <em>Home Alone</em> on December 11 and <em>It's A Wonderful Life</em> on December 19. There will be pre-show activities at each event, along with themed drinks and concessions unique to each film being shown.</p> 200 N. Broadway Wichita, KS America/Chicago
Back To Previous