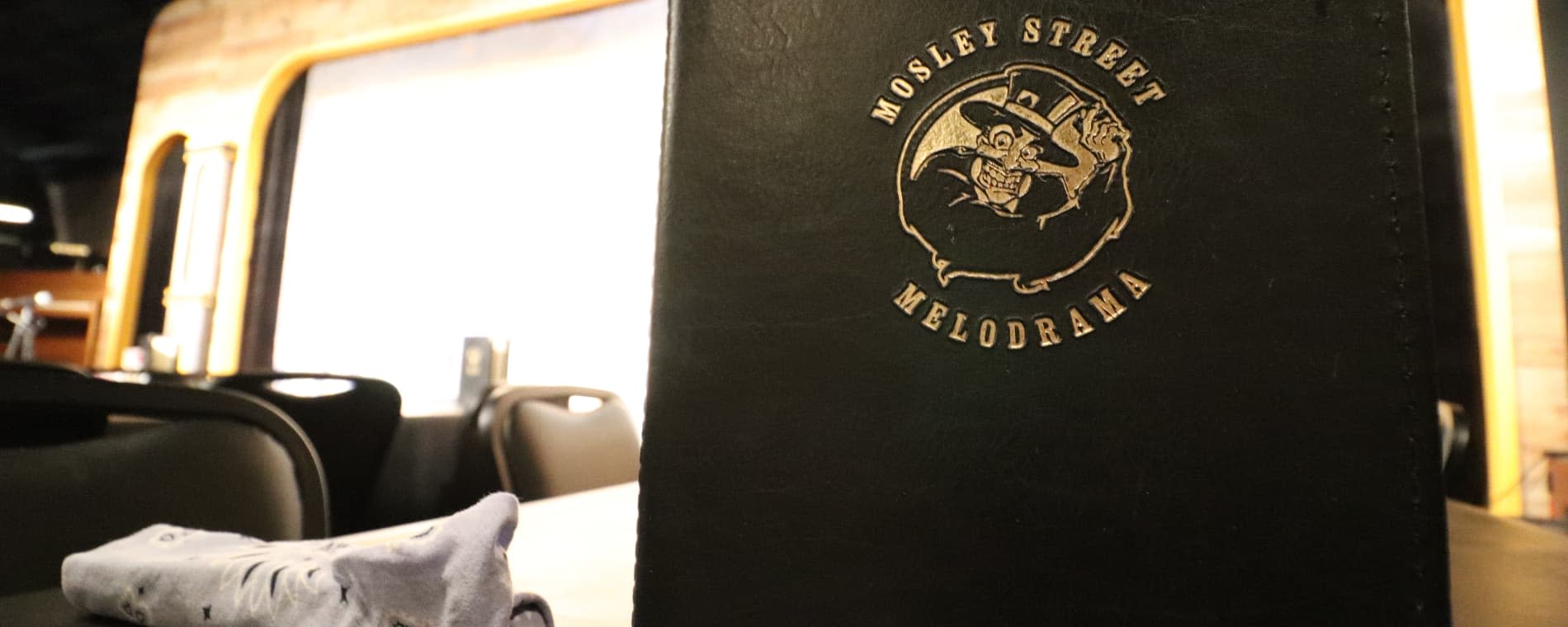 Back to Previous
Egads - A Fate Worse Than Death
This event has been postponed and will be moved to its new date once rescheduled.
The dates for this event have already occurred, please check back again for new dates.
NOTE:
Postponed until 2021
A rebel without a cause...a beautiful nurse with amnesia...a sassy maid...a dastardly villain.  Enjoy "EGADS! A Fate Worse Than Death!"  A new-ish play, recycled from many old plays, lovingly written by Kyle Vespestad and Monte Wheeler.
Thursdays, Fridays, and Saturdays

| | |
| --- | --- |
| Doors | 6:00p |
| Dinner | 6:15-7:20p |
| Show | 7:50p |
Sigh for the dainty heroine, cheer the stalwart hero and boo & hiss the dastardly villain at Wichita's only audience participation dinner theatre – where you are part of the action! Whether you're celebrating a birthday or anniversary, entertaining out of town guests or simply looking for something new to do in Wichita, Mosley Street Melodrama offers a full evening of fun, food and fantastic live entertainment that everyone can enjoy.
*This event was originally scheduled for 4/3-5/23*
Admission:

$20-34

Recurrence:

Recurring weekly on Thursday, Friday, Saturday

Days:

April 3, 2020 - May 23, 2020

Egads - A Fate Worse Than Death <p class="gmail-font8"><strong>NOTE:</strong><br /><em>Postponed until 2021</em></p> <p class="gmail-font8">A rebel without a cause...a beautiful nurse with amnesia...a sassy maid...a dastardly villain.  Enjoy "EGADS! A Fate Worse Than Death!"  A new-ish play, recycled from many old plays, lovingly written by Kyle Vespestad and Monte Wheeler.</p> <table style="width: 325px;" border="0" align="center"><caption>Thursdays, Fridays, and Saturdays</caption> <tbody> <tr> <td>Doors</td> <td>6:00p</td> </tr> <tr> <td>Dinner</td> <td>6:15-7:20p</td> </tr> <tr> <td>Show</td> <td>7:50p</td> </tr> </tbody> </table> <p class="gmail-font8"><a title="Get Tickets" href="https://www.mosleystreet.com/" rel="nofollow" target="_blank"><strong>Get Tickets</strong></a></p> <p>Sigh for the dainty heroine, cheer the stalwart hero and boo &amp; hiss the dastardly villain at Wichita's only audience participation dinner theatre &#8211; where you are part of the action! Whether you're celebrating a birthday or anniversary, entertaining out of town guests or simply looking for something new to do in Wichita, Mosley Street Melodrama offers a full evening of fun, food and fantastic live entertainment that everyone can enjoy.</p> <p>*This event was originally scheduled for 4/3-5/23*</p> America/Chicago
Back To Previous